MLB.com Columnist
Terence Moore
Selig ranks among Wisconsin's sports icons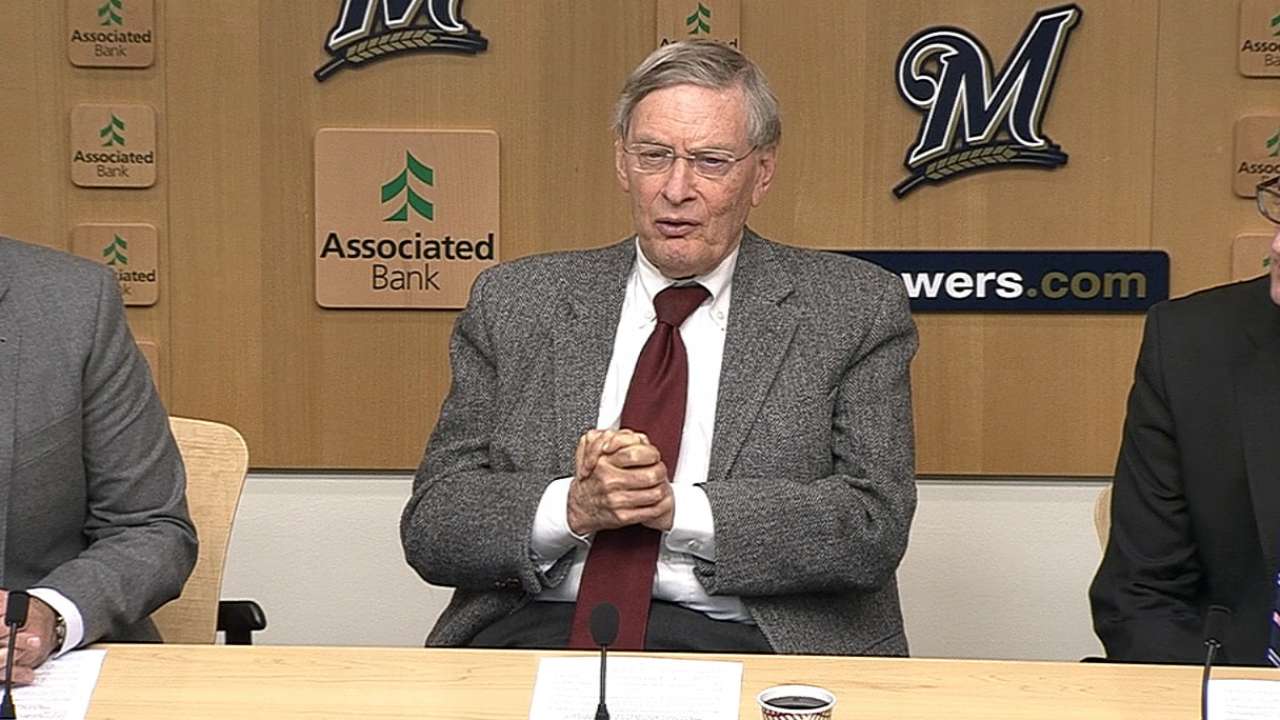 When it comes to significant people in the history of Milwaukee baseball, Warren Spahn is up there. The same goes for Eddie Mathews, Robin Yount and Paul Molitor. Then, if you move "just a bit outside" of those Hall of Fame players, you'll find Bob Uecker, the legendary Brewers announcer.
That leaves two folks in Milwaukee baseball lore who rank higher than the elite of the elite: Hank Aaron and Bud Selig.
More
Terence Moore is a columnist for MLB.com. This story was not subject to the approval of Major League Baseball or its clubs.