Roenicke's focus on future, not past
Manager impressed with Gennett's, Lind's approach vs. left-handers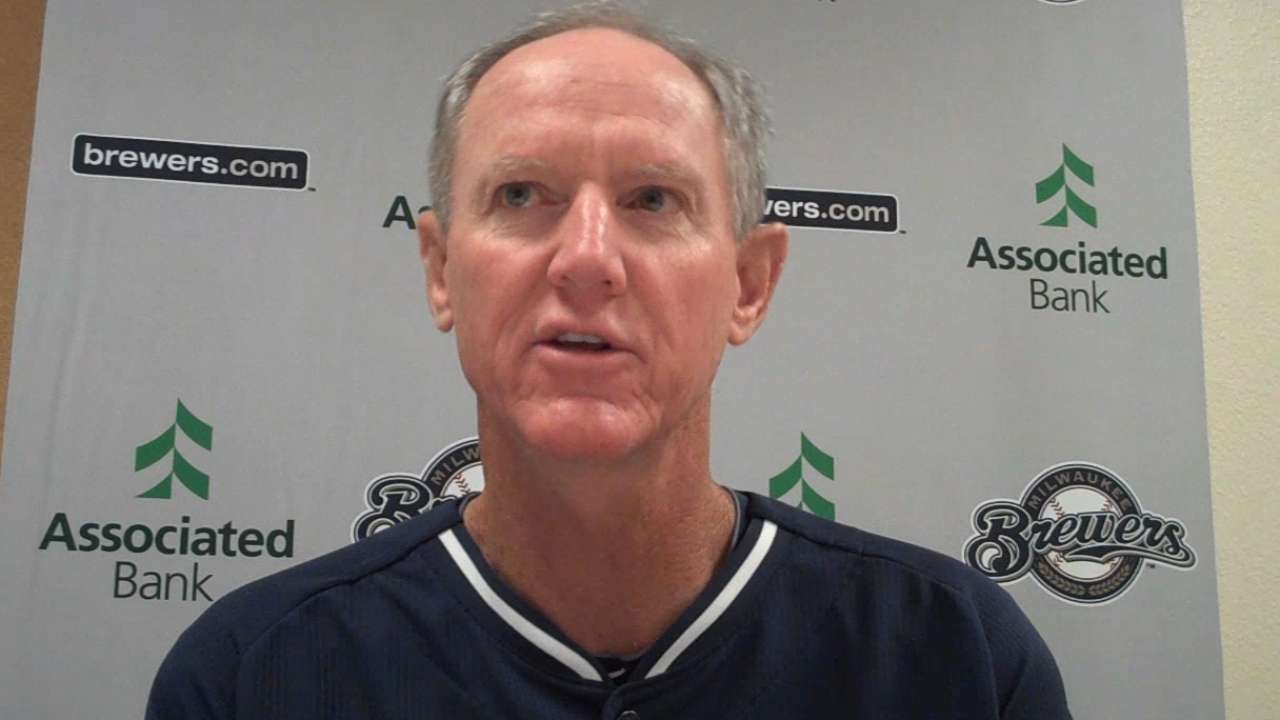 PHOENIX -- Brewers manager Ron Roenicke sat down with MLB.com last week to discuss where his team stands heading into his fifth season at the helm. Video of the session is available above, and here are some of the highlights.
• On confronting last season's collapse during team meetings this spring.
"I don't want to dwell on it, but by addressing it, talking about it, explaining what I see happened and how we get through it the next time, I think it helps," said Roenicke. "A bad thing will happen to everybody and every team, no matter how good they are. I think to address it and talk about what went wrong is helpful. … That's part of life, and let's learn and let's get through it, and let's be a better team because of it."
More
Adam McCalvy is a reporter for MLB.com. Read his blog, Brew Beat, and follow him on Twitter at @AdamMcCalvy. This story was not subject to the approval of Major League Baseball or its clubs.