Brewers drop finale despite Fiers' outing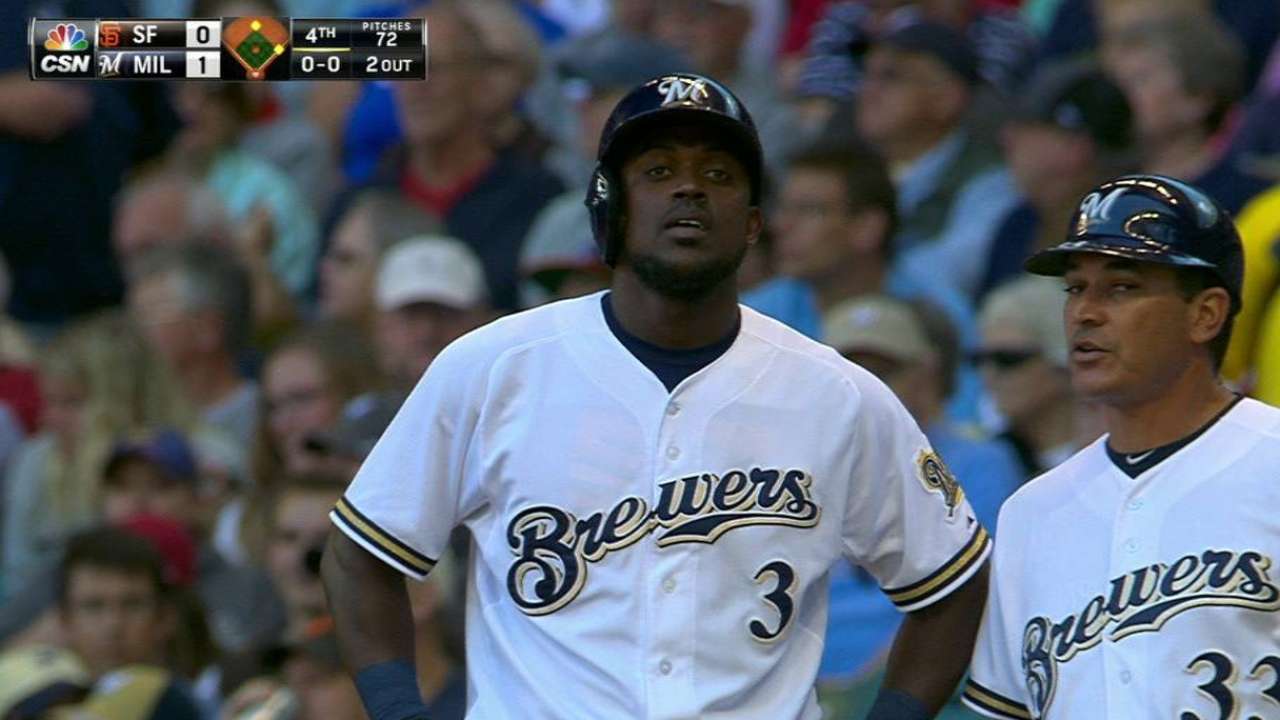 MILWAUKEE -- Ryan Vogelsong practiced damage control for six innings, Joe Panik hit a go-ahead home run and the Giants finished a three-game sweep of the slumping Brewers with a 3-1 win on Wednesday afternoon at Miller Park.
Panik's two-run home run came in the fifth inning against Brewers starter Mike Fiers, who pitched on three days' rest in place of an injured Wily Peralta. Former Brewer Nori Aoki had opened the inning with a single -- his ninth hit of the series -- before Panik connected with a first-pitch fastball to erase a short-lived Brewers lead. It was the 60th home run off a Brewers pitcher this season, second most to San Diego's staff in the Major Leagues, but the first homer off Fiers in four starts.
More