Gallardo's option picked up; Weeks' declined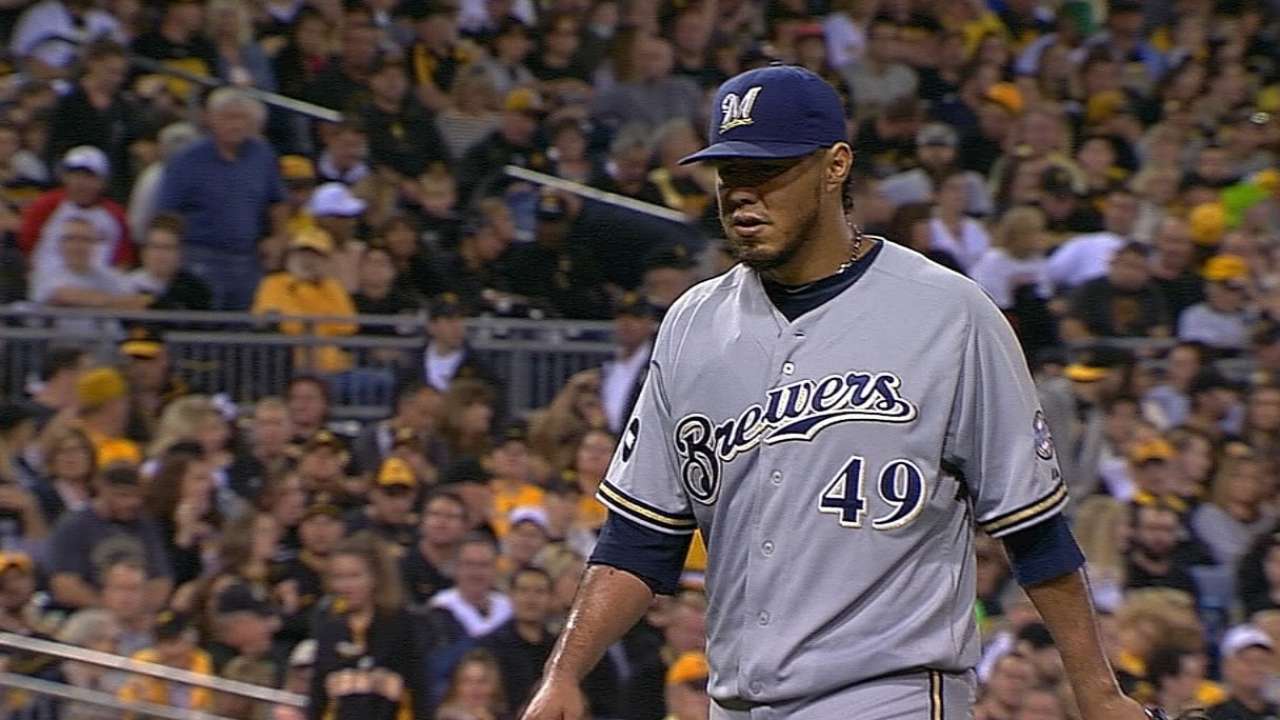 As expected, the Brewers have committed to starting pitcher Yovani Gallardo for another season and ended Rickie Weeks' long tenure with the club.
The team picked up Gallardo's $13 million club option for 2015 -- he can be a free agent thereafter -- and declined on its option on Weeks' contract. The second baseman was drafted by the Brewers in the first round (second overall) of the 2003 Draft and had been a mainstay with the club since 2005.
More
Joey Nowak is a reporter for MLB.com. Follow him on Twitter at @joeynowak. This story was not subject to the approval of Major League Baseball or its clubs.
Less