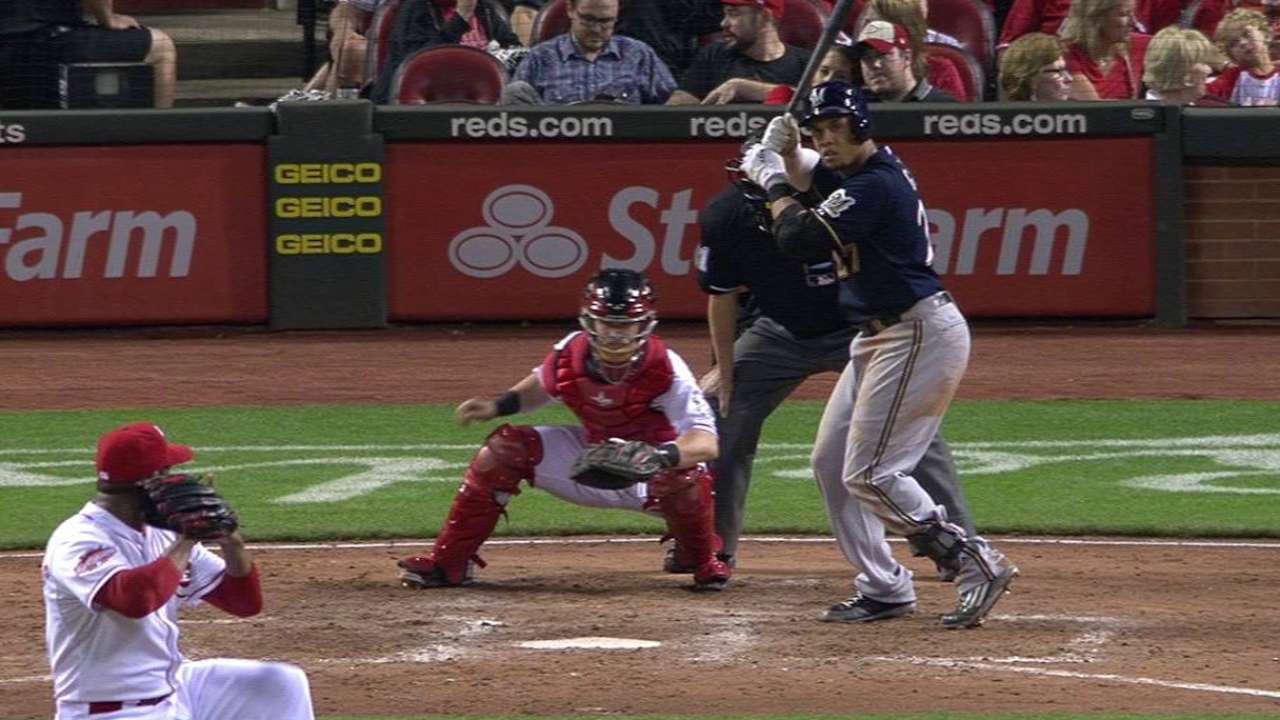 CINCINNATI -- With the bases loaded in the seventh inning, Carlos Gomez said he wasn't focused on hitting the ball out of the park, but that's what he did.
With the Brewers already up 5-0, Gomez put the final nail in the coffin with his first career grand slam off Reds reliever Carlos Contreras. The milestone home run landed in left-field seats, and helped lead the Brewers to a 12-1 victory over the Reds in the series opener at Great American Ball Park.
More
Robert Bondy is an associate reporter for MLB.com. This story was not subject to the approval of Major League Baseball or its clubs.