Crew throttles Braves behind Braun, 7-run 4th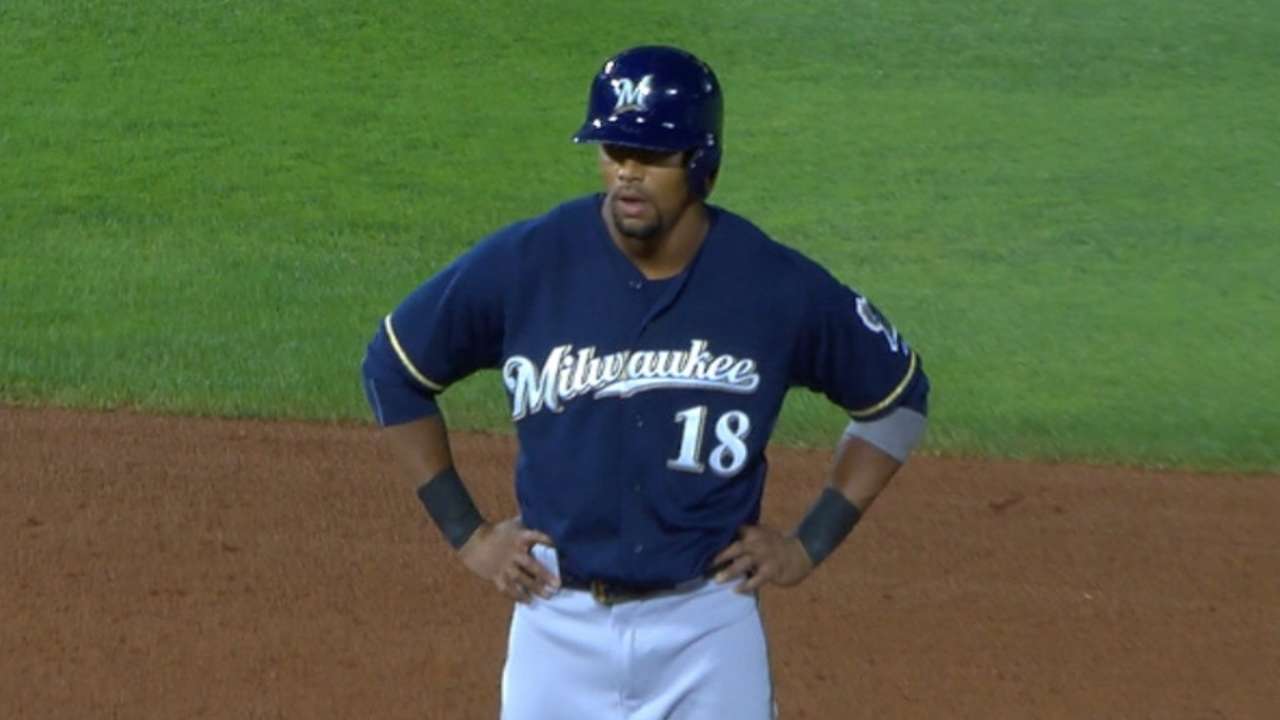 ATLANTA -- Hector Gomez's two-out double sparked a seven-run fourth inning that allowed the Brewers to overcome Wily Peralta's early exit and cruise to an 11-0 win Friday night over the Braves at Turner Field.
"It was one of those innings where you keep the line moving," Milwaukee manager Craig Counsell said. "They did it last night [the Braves had a seven-run seventh in a 10-1 win Thursday], we were able to do it tonight."
More
Mark Bowman is a reporter for MLB.com. John Donovan is a contributor to MLB.com. This story was not subject to the approval of Major League Baseball or its clubs.