Progress made, but Garza waiting for better results
Righty tosses Brewers' third straight quality start in a loss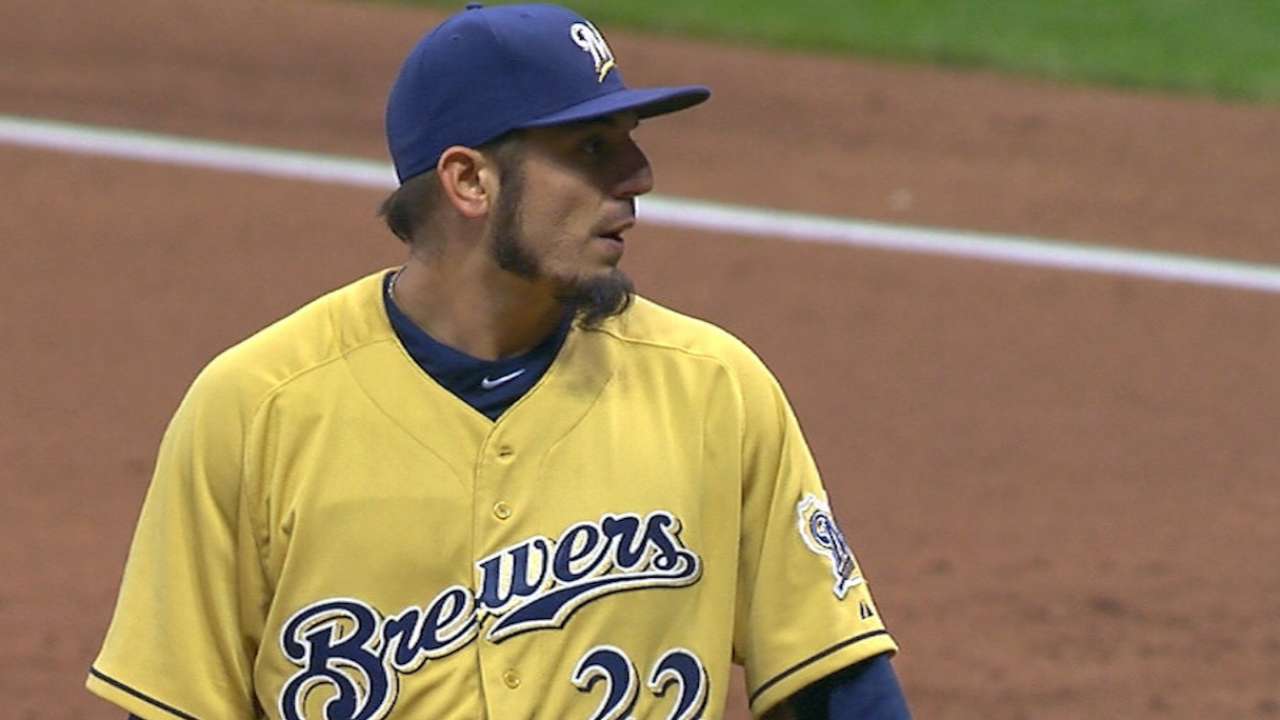 MILWAUKEE -- Brewers right-hander Matt Garza gave the Brewers their third straight quality start on Friday, meeting the minimum qualifications by allowing three Cardinals runs in six innings. It gave the Brewers more quality starts in their last three games than they logged in their first 14. It marked progress, both for the team and for Garza, but only a moral victory after a 3-0 loss left Milwaukee with a Major League-worst 3-14 record.
"I made progress, but it's about time for that progress to kick in to results," Garza said. "I threw the ball well, but not well enough. Their guy was better. You tip your cap and wear it."
More
Adam McCalvy is a reporter for MLB.com. Follow him on Twitter at @AdamMcCalvy. This story was not subject to the approval of Major League Baseball or its clubs.