Walks bite Nelson in duel with Braves rookie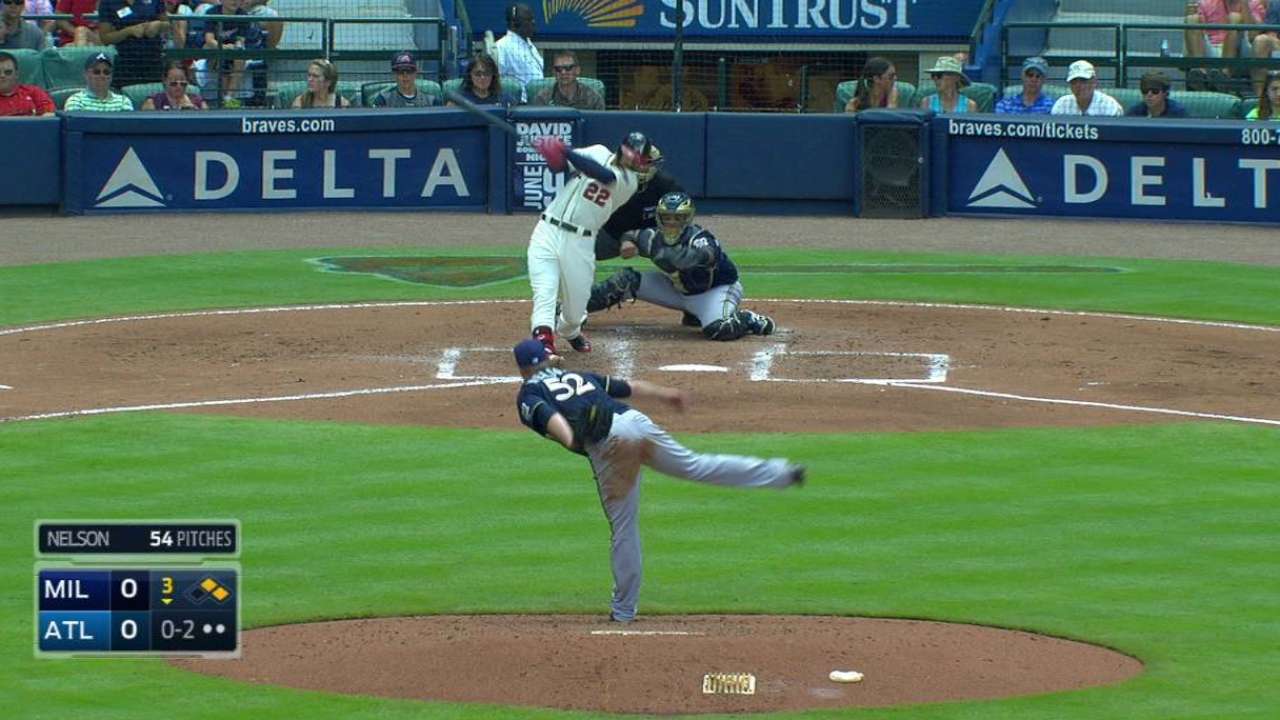 ATLANTA -- Braves rookie Mike Foltynewicz pitched his best game of the season in the Braves' 2-1 win over Jimmy Nelson and the Brewers on Sunday afternoon, giving Atlanta its third victory in the finale of a four-game series at Turner Field.
Foltynewicz's 7 2/3 innings were the deepest he has gone in a game this season, and he limited the Brewers to one run on three hits, striking out seven batters for the fourth straight game. He ran into trouble only in the seventh inning, after a long stretch on the bench during Atlanta's two-run rally in the bottom of the sixth. The win lifted the Braves above .500 (22-21) for the first time since April 27.
More
Carlos Collazo is an associate reporter for MLB.com. Jon Cooper is a contributor to MLB.com. This story was not subject to the approval of Major League Baseball or its clubs.