Hitters take their lumps as BP begins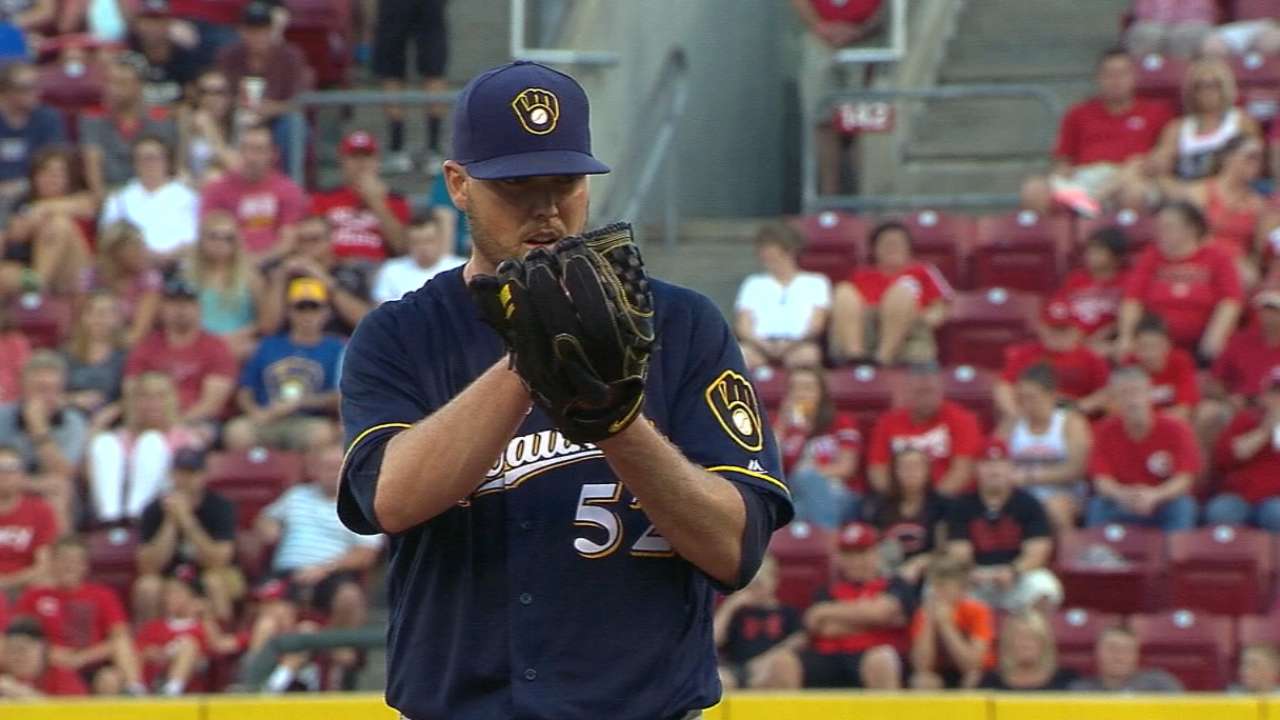 PHOENIX -- Domingo Santana dove out of the way of a tailing fastball, gathered himself and stepped back in the box with a hard exhale. This was precisely the sort of thing that had Brewers manager Craig Counsell musing earlier in the day, "I don't know how Major League hitters hit."
Tuesday marked the first full slate of batting practice against Brewers pitchers at Maryvale Baseball Park, the most uncomfortable day of the year for hitters. After a winter spent swinging in the cage, Santana & Co. were suddenly staring down the likes of Brewers pitching prospect Damien Magnifico, whose chin music had Santana dancing out of the batter's box.
Continue Reading
Adam McCalvy has covered the Brewers for MLB.com since 2001. Follow him on Twitter @AdamMcCalvy, like him on Facebook and listen to his podcast. This story was not subject to the approval of Major League Baseball or its clubs.