Blazek notches first big league win vs. Cardinals
Manager Roenicke impressed with righty's improved command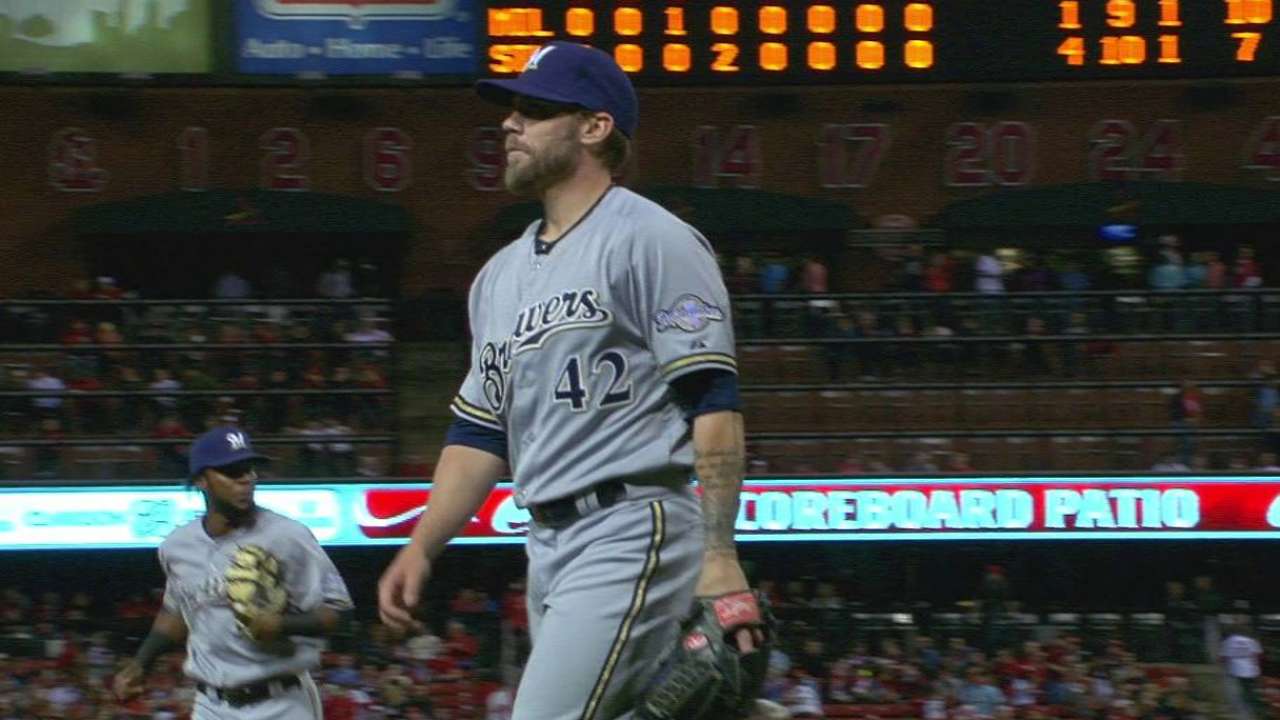 CINCINNATI -- Maybe it's time for Michael Blazek to settle down and get a nice house with a "man cave" or a trophy room, or at least a mantle.
"I've got three game balls, and I live in an apartment with no place to set them," Blazek lamented Monday, a day after recording his first big league victory via two innings of scoreless relief work in a 6-3 victory over St. Louis. "I got two balls from the game, then Frankie [Francisco Rodriguez] gave me the ball from his 351st save. That was pretty special. I think I'll give them to my parents. That way I won't lose them."
More
Andy Call is a contributor to MLB.com. This story was not subject to the approval of Major League Baseball or its clubs.