Brewers open doors to 'Selig Experience'
Miller Park multimedia exhibit honors feats of former owner, Commissioner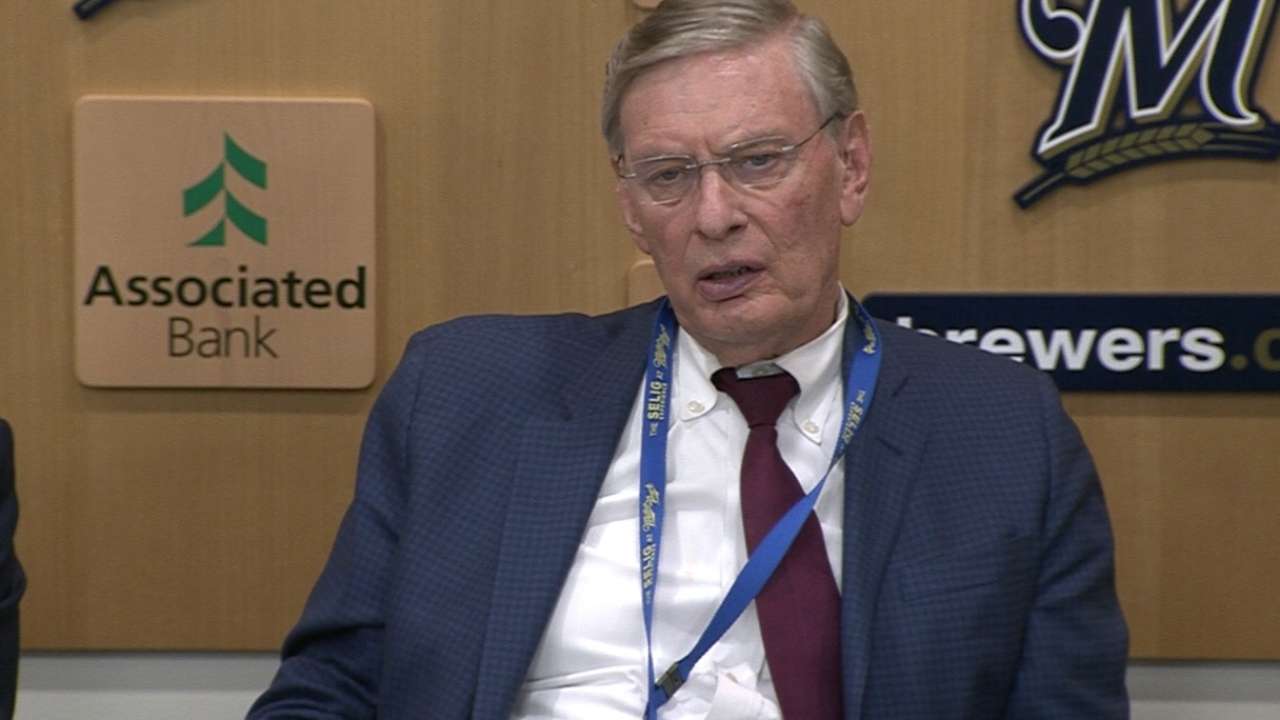 MILWAUKEE -- Part history lesson, part ode to the man who brought Major League Baseball back to Milwaukee, the "Selig Experience" opened at Miller Park on Thursday with a pair of Alan H. "Bud" Seligs in attendance -- one in the flesh, another in holographic form.
A remarkably realistic 3D likeness of Selig addresses the audience at the end of a 12-minute multimedia show detailing Selig's life in baseball, beginning in the late 1960s with his efforts to lure a team back to Milwaukee after the Braves left for Atlanta and continuing through the construction of Miller Park and Selig's 22-year tenure as Commissioner of Major League Baseball. The exhibit was unveiled during a private event on Thursday night and will open to fans on Friday.
More
Adam McCalvy is a reporter for MLB.com. Follow him on Twitter @AdamMcCalvy, like him on Facebook and listen to his podcast. This story was not subject to the approval of Major League Baseball or its clubs.