Braun's scorching bat sparks huge outburst
Slugger smacks 11th homer, his fifth of Brewers' 8-game road swing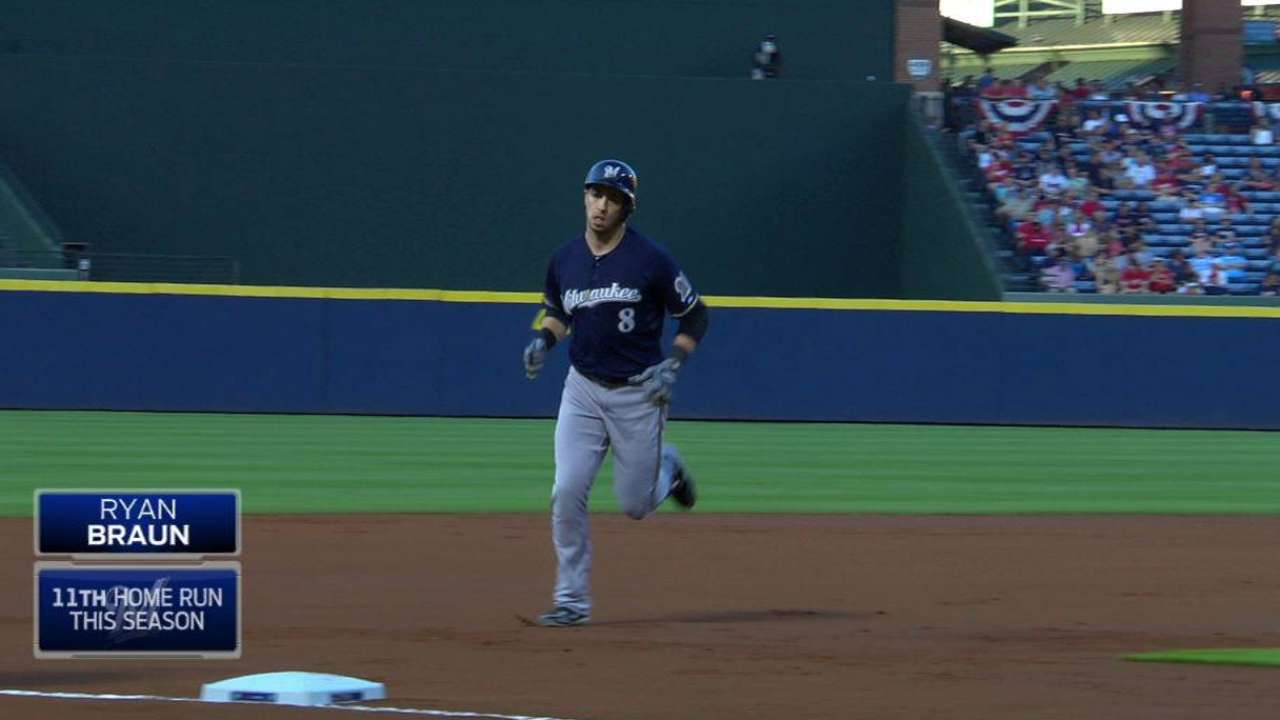 ATLANTA -- The Brewers have seen their share of misfortune at the plate this season. But at times -- like in an 11-0 romp Friday night against the Braves -- they've managed some offensive magic.
If they can just mix in some pretty good, semi-magical nights once in a while in this seemingly feast-or-famine season, they could make some headway.
More
John Donovan is a contributor to MLB.com. This story was not subject to the approval of Major League Baseball or its clubs.