Select group of Brewers prospects gear up for AFL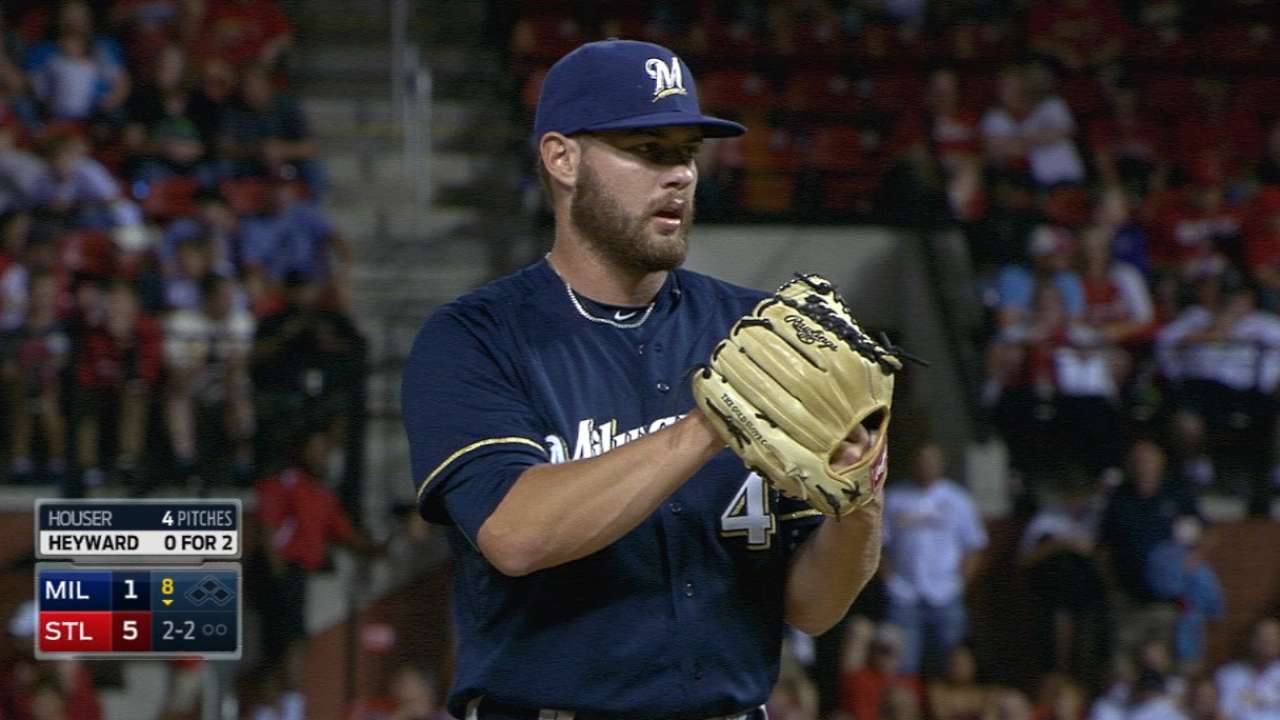 MILWAUKEE -- For a trio of Brewers, the end of the Major League season did not mean the end of the baseball season.
Pitcher Adrian Houser, infielder Yadiel Rivera and outfielder Michael Reed are among the Brewers farmhands playing in the Arizona Fall League, which begins on Tuesday and runs through the championship game on Nov. 21. That trio, plus pitchers Jacob Barnes, Josh Hader and Damien Magnifico and outfielder Brett Phillips, will perform alongside players from the Cardinals, Rangers, Royals and Yankees for the Surprise Saguaros, who will play home games at Salt River Fields in Scottsdale, Ariz., due to construction in Surprise.
"It's two extra months -- getting called up [to the Majors] added one month, and [the Fall League] adds another, but it's fun," said Houser, acquired with Hader, Phillips and outfielder Domingo Santana from the Astros in a July 30 trade for Carlos Gomez and Mike Fiers. "I'll get to go down there and meet different players from the organization, play with some new guys, get a little taste of Arizona."
Get complete coverage of the Fall League on MLBFallBall.com
Houser, who made two scoreless appearances in relief for the Brewers in September, expects to serve as a starting pitcher in the AFL, likely to throw 3-4 innings once a week.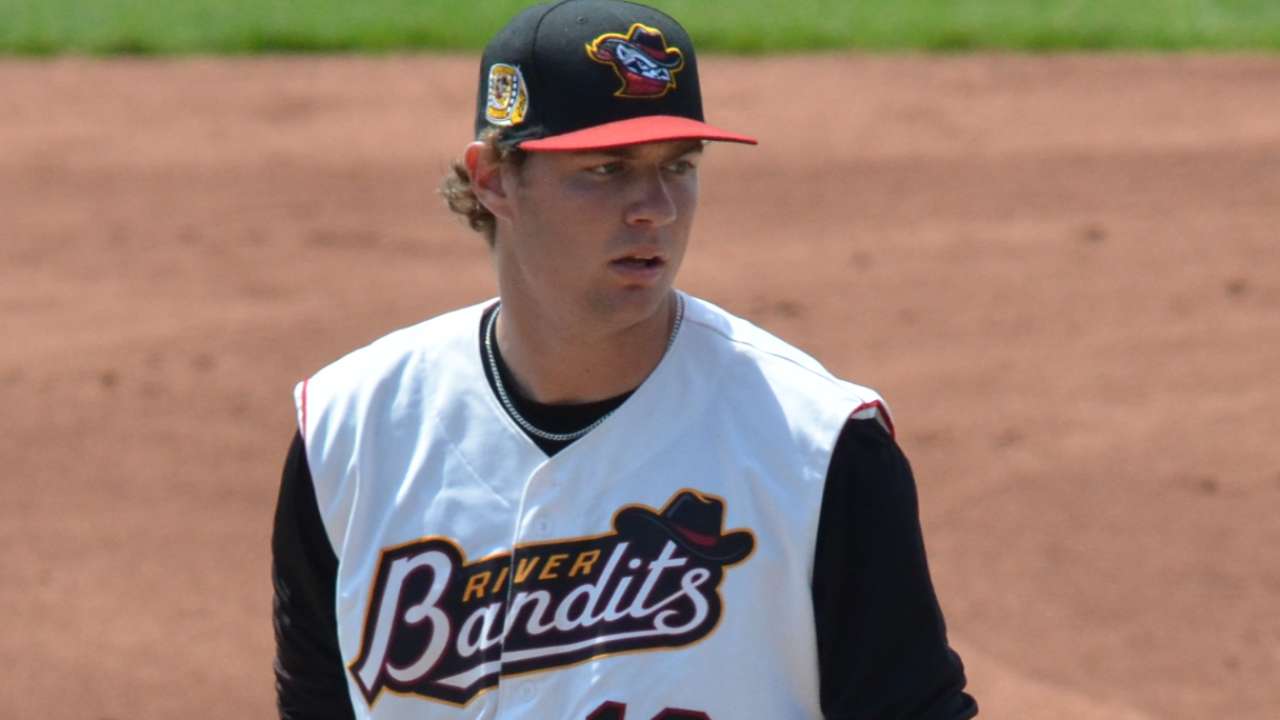 Rivera anticipates seeing time at third base, a position of uncertainty for the Brewers at the Major League level. Reed was told he will play center field early, but also expects to play the outfield corners as the AFL season progresses.
If Rivera is to win a big league job with the Brewers in 2016, it will probably be as a versatile bench player.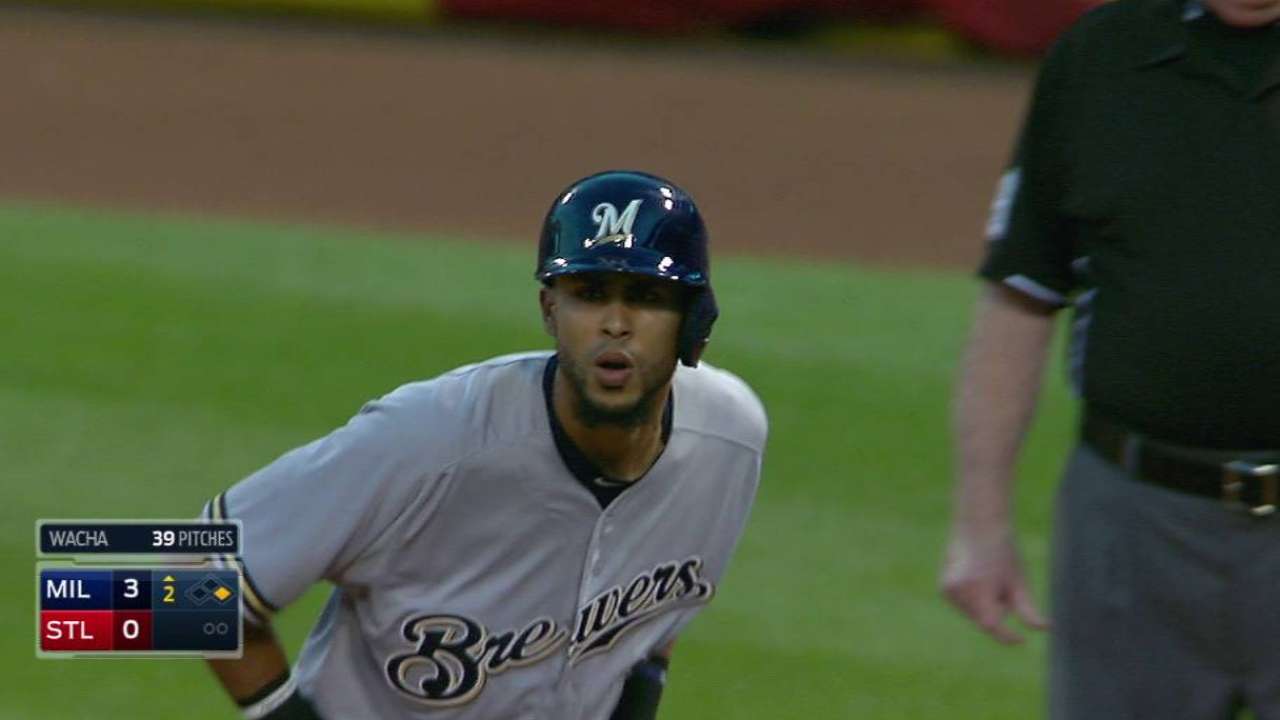 "Obviously it would be nice to go home and relax, but this will be good for me," Reed said. "I want to break with the team next year, and this will be a god opportunity to give them more looks at me. I'm excited for that."
Reed went 2-for-6 in his brief stint with the Brewers, including one start in right field during the team's final road trip.
"There's some things I want to need to work on, hitting-wise," Reed said. "Some mechanical things. Nothing big. Mostly just staying back, using my hands, driving with my hands. Little things.
"I do think I've done a pretty good job of [getting on base in his Minor League tenure]. That was something I focused on early in my pro career, because I was a guy that chased bad stuff. I think it just came from experience. I was young and used to high school, where, if they left it over the plate, you could do whatever you want with it. It's a little different pro ball."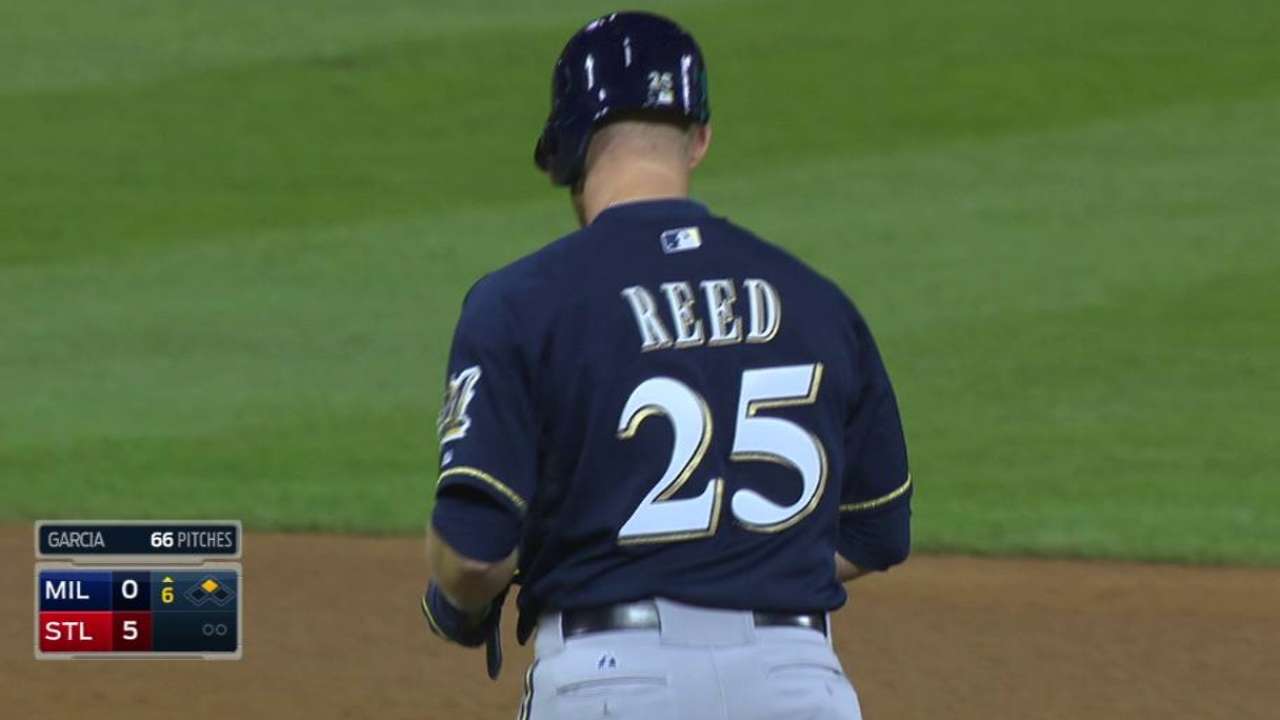 Reed owns a .375 on-base percentage in parts of five Minor League seasons.
Reed is one of the Brewers' AFL players who is ranked on the team's Top 30 Prospects list, according to MLBPipeline.com. Phillips is ranked No. 2, followed by Hader at 14, Reed at 17, Rivera at 18 and Houser at 27.
Rivera logged 514 plate appearances between three levels in 2015. Was he ready to play some more?
"I'm still young," the 23-year-old said. "So take advantage of it."
Adam McCalvy is a reporter for MLB.com. Follow him on Twitter @AdamMcCalvy, like him on Facebook and listen to his podcast. This story was not subject to the approval of Major League Baseball or its clubs.