Sogard stays with Crew, signs one-year deal
Versatile infielder 'ready for anything' in 2018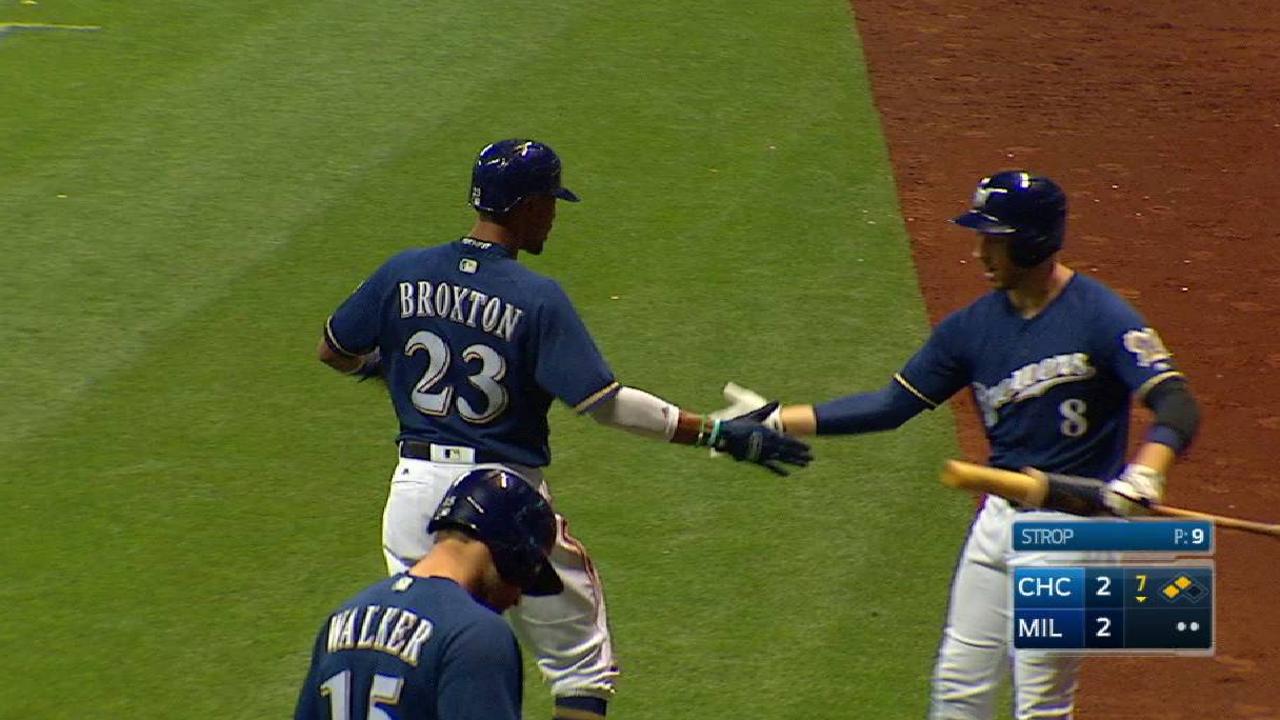 MILWAUKEE -- Rather than take his chances in free agency, Brewers infielder Eric Sogard decided to stay put.
The veteran infielder on Thursday signed a one-year, $2.4 million contract to return to Milwaukee for 2018. The Brewers didn't release terms of the deal, but a source confirmed the guarantee and said Sogard has $650,000 available in incentives for games played. He will get $150,000 each for 30, 50, 70 and 90 games, plus an additional $50,000 for 120 games played.
"It's an organization I came to love. Everybody there, from the front office down," said Sogard, who came to the Brewers on a Minor League contract last year after beginning his career in Oakland. "It's a great group of guys. I saw the potential the team has. I think special things are coming in the future here. It's something I definitely want to be a part of."
What part will he play? That remains to be seen, although Sogard's clearest path to playing time is at second base. The Brewers have a number of options there, including arbitration-eligible players Jonathan Villar and Hernan Perez, with prospect Mauricio Dubon knocking on the door of the Major Leagues.
In negotiations with the Brewers that began before the end of the regular season, Sogard said his role was not discussed.
"I'm ready for anything," Sogard said. "I think I showed them my versatility this year. I'm ready to play whatever positions they need me to play. … I think players need to have that open mind, like, 'Anything can happen.'"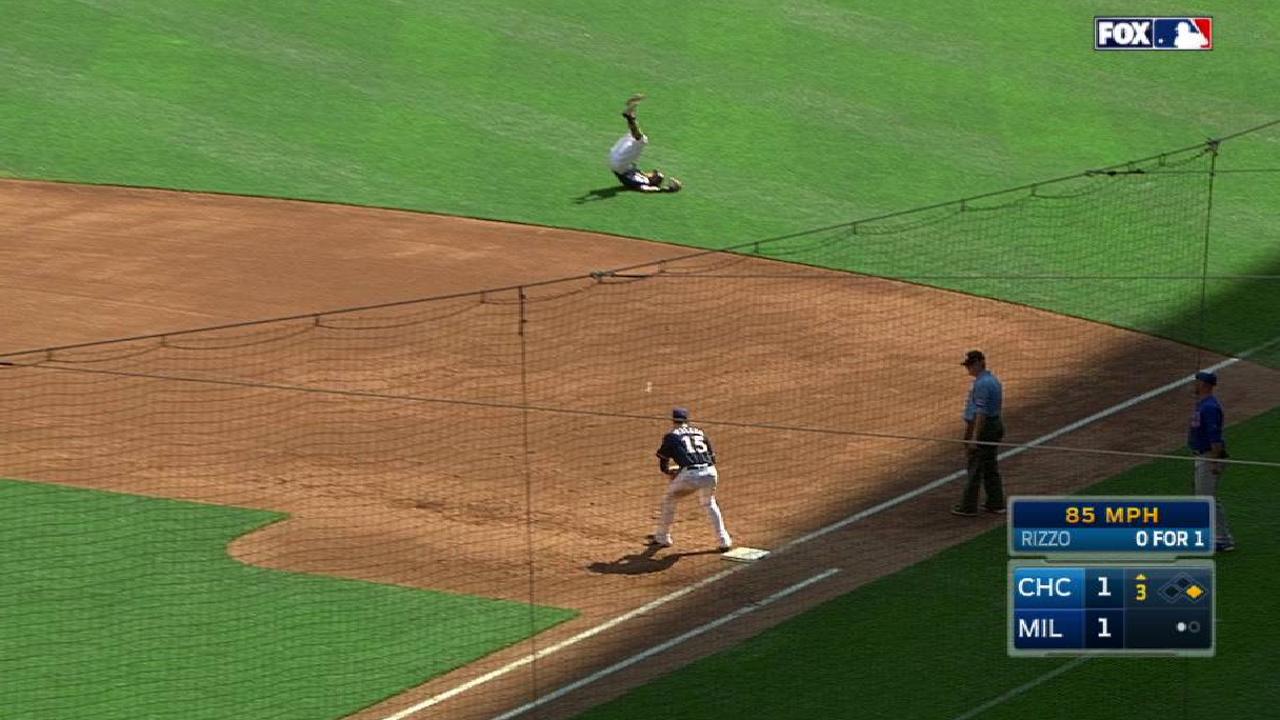 Sogard was the A's regular second baseman for three seasons before missing all of 2016 with neck and knee injuries. He was still recovering from knee surgery when he inked a Minor League deal with the Brewers last December, and he earned a May call-up to Milwaukee after proving his health at Triple-A Colorado Springs.
The bespectacled Sogard became an instant fan favorite at Miller Park by posting a .331/.438/.485 slash line in his first 162 plate appearances before hitting the disabled list in early July with a left ankle injury.
Sogard didn't have the same impact upon returning to active duty, slashing .204/.338/.248 from July 22 through the end of the season. In August, the contending Brewers traded for switch-hitter Neil Walker to take the bulk of at-bats at second base down the stretch.
Now, Sogard is beginning an offseason in full health.
"It's huge," Sogard said. "That's one thing I'm excited about. Last season, it was a rush for me, almost, just to get ready for Spring Training. To be healthy and able to strengthen myself, strengthen my lower body and get all of the necessary work I need, that's something I definitely look forward to."
Adam McCalvy has covered the Brewers for MLB.com since 2001. Follow him on Twitter @AdamMcCalvy and like him on Facebook. This story was not subject to the approval of Major League Baseball or its clubs.