Crew has openings to fill as free agency begins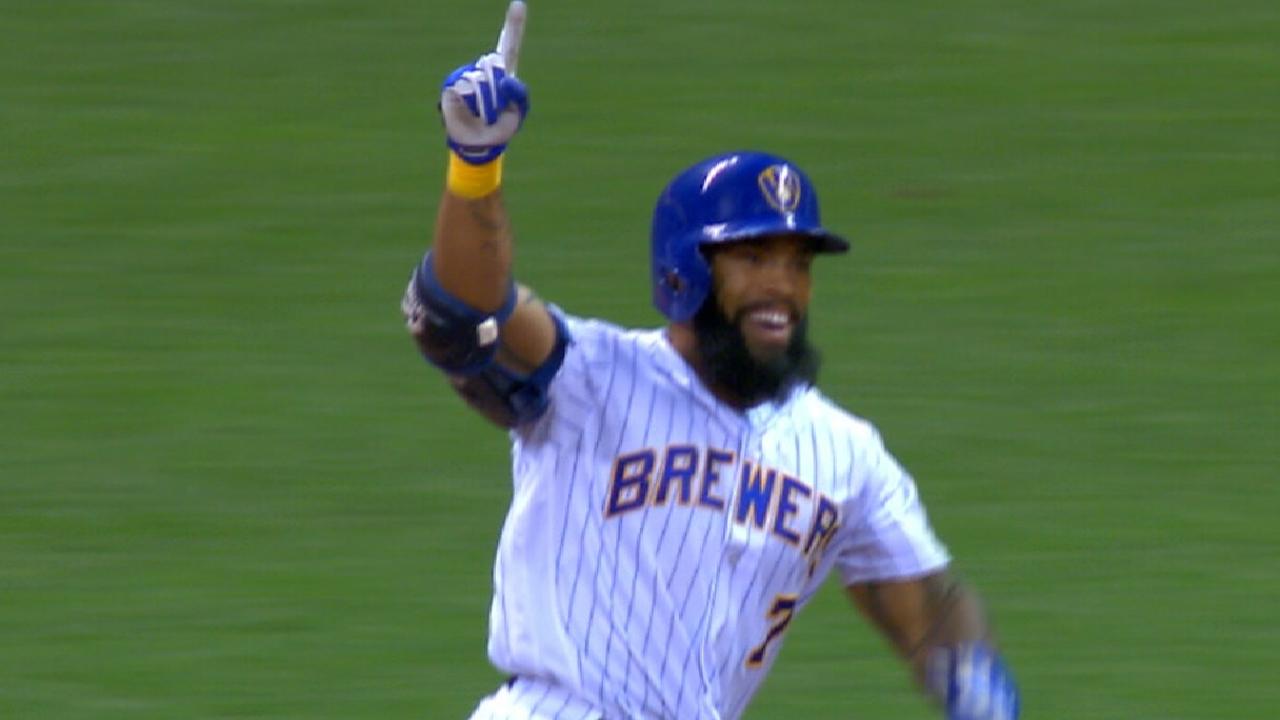 MILWAUKEE -- Baseball's open market is truly open for business.
With the World Series five days in the rear-view mirror, free agents can now sign with any club. The Brewers spent October preparing for this moment, meeting in the offices above Miller Park to brainstorm a strategy to bolster a team that remained in postseason contention until the penultimate game of the 2017 regular season.
• Hot Stove tracker | 3 key offseason questions facing Brewers
The aim, general manager David Stearns said, was to "dig in before we get to the crux of the offseason and determine how we want to focus, whether it is through free agency or through trades with other clubs. I will say I am comfortable with the team we have. I think we have a good team. I think we have a team that has a chance to continue to grow together. We've seen the growth and development of this core unit over the last season, season and a half.
"To the extent we have to supplement that group, we are certainly going to take advantage of those."
Free agents: Matt Garza, Anthony Swarzak, Neil Walker, Carlos Torres
Arbitration-eligible players: Jared Hughes, Jeremy Jeffress, Corey Knebel (Super Two), Jimmy Nelson, Hernan Perez, Jonathan Villar, Stephen Vogt
Biggest potential free-agent loss: Before surrendering the runs that sunk the Brewers' postseason hopes on Sept. 30 in St. Louis, Swarzak could not have panned out much better after being acquired from the White Sox. The veteran right-hander, in the midst of a career year in his age-31 season, struck out 12.1 batters per nine innings and posted a 1.03 WHIP in 29 Brewers appearances. Swarzak said he wants to return to the Brewers in 2018, but will Stearns commit to a 32-year-old coming off an outlier season?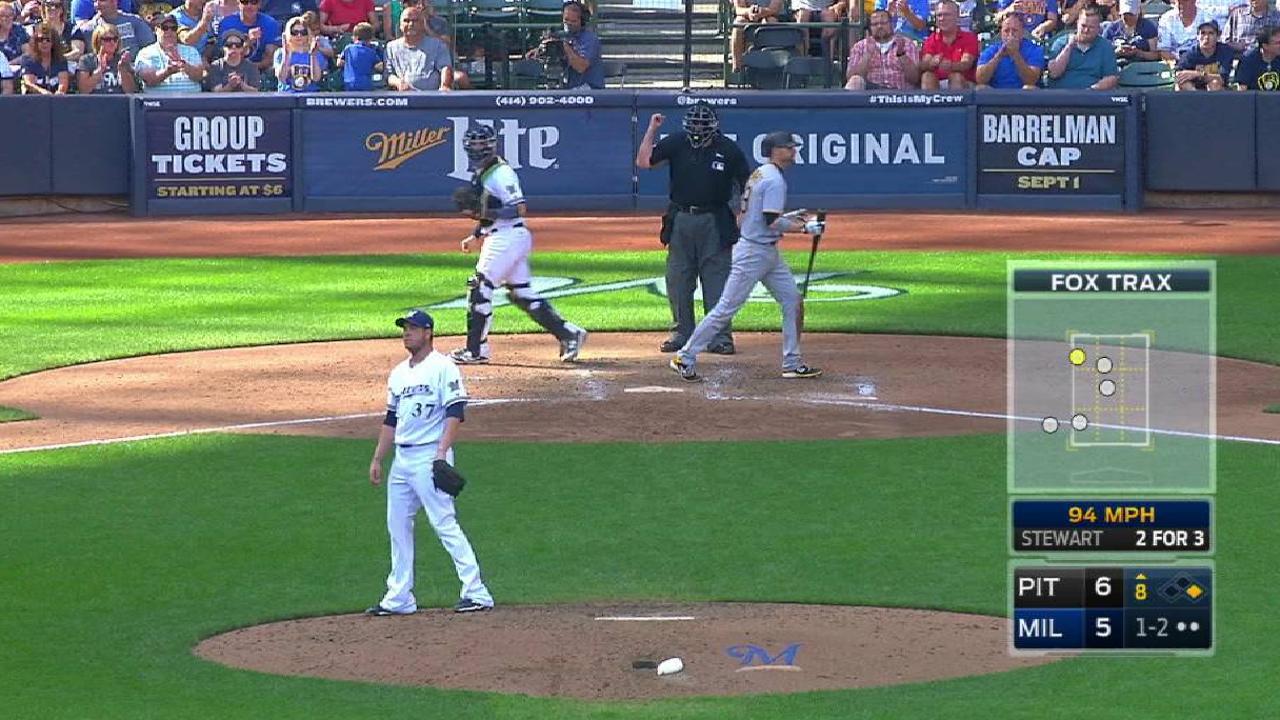 Potential free-agent targets: The Brewers explored midseason trades for starting pitchers but were unwilling to pay the sky-high prospect prices. In free agency, they'll need only to part with cold, hard cash. The organization's success rate in this area is not good; the three biggest free-agent pitcher contracts in Brewers history went to Garza, Jeff Suppan and Randy Wolf, all of whom fell from the rotation before those contracts were up. Yu Darvish, Jake Arrieta, Alex Cobb and Lance Lynn are the top free-agent options this winter, and all are sure to land multiyear contracts. The Brewers' need for starting-pitching depth was heightened when Nelson went down with a shoulder injury that required surgery and will keep him sidelined for the start of 2018.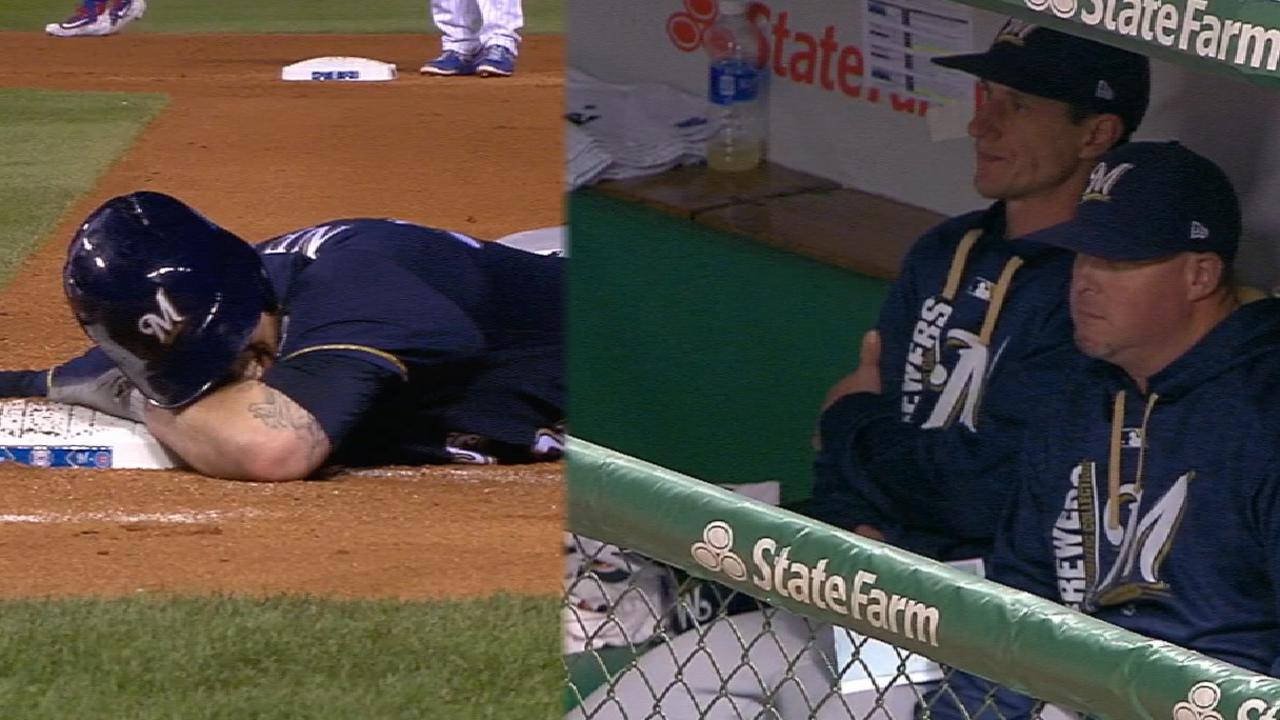 Wild card scenario: If the Brewers move Josh Hader from the bullpen back to the rotation, perhaps they would be less likely to spend on a starter and more likely to spread those dollars to other areas. If Walker is willing to return on a two-year deal, for example, the Brewers would have more certainty at second base than the unpredictable Villar, and they still could have money to spend on bullpen additions. The list of free-agent relievers is actually quite strong, including closers Wade Davis and Greg Holland, and other swing-and-miss types like Brandon Morrow, Pat Neshek and Joe Smith.
Adam McCalvy has covered the Brewers for MLB.com since 2001. Follow him on Twitter @AdamMcCalvy and like him on Facebook. This story was not subject to the approval of Major League Baseball or its clubs.