Aramis tests knee, eyes return to Brewers lineup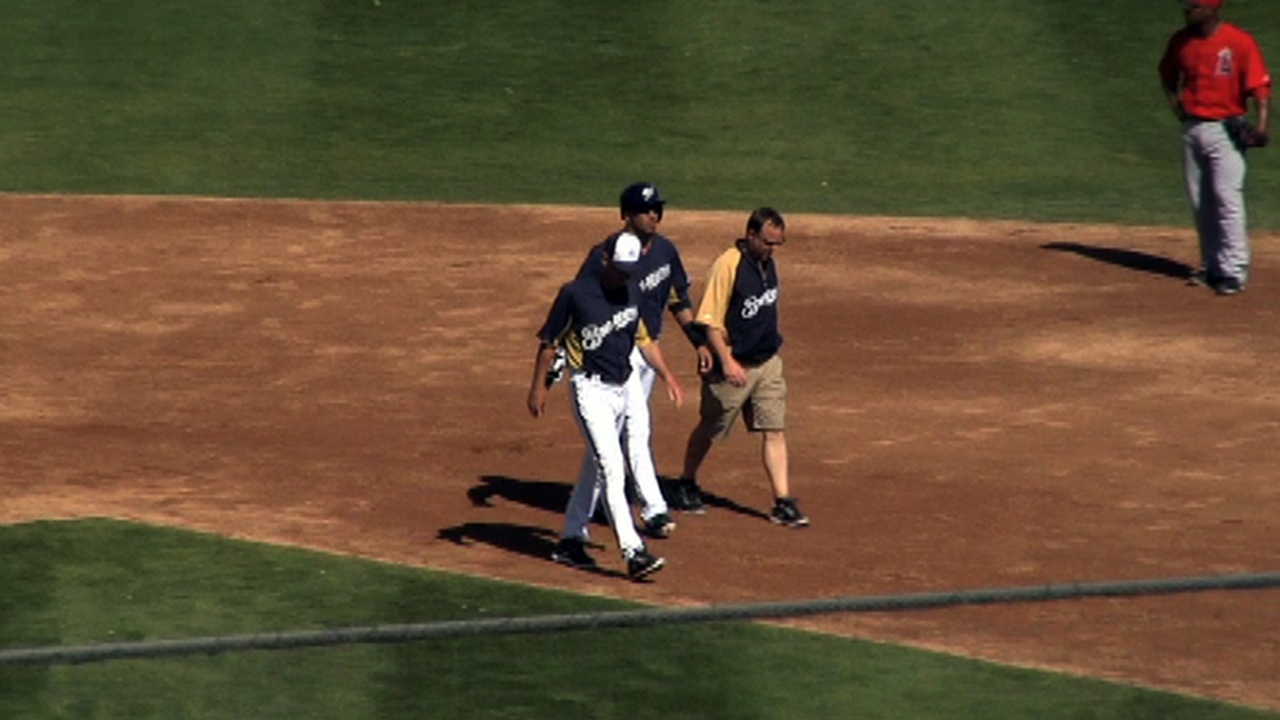 SCOTTSDALE, Ariz. -- Aramis Ramirez put his sprained right knee to the test again Wednesday and said he was hoping to return to the Brewers' starting lineup on Friday against the Indians or Saturday against the Reds.
Ramirez injured his knee sliding into second base on March 2 and has been testing it in recent days in the batting cage, at third base and on the basepaths. His final test Wednesday came when Ramirez practiced sliding on a mat.
"One more test," Ramirez said. "I've already hit a lot, ran the bases twice and taken grounders. The last test is I'm going to slide and see how it feels. We'll see."
After their off-day Thursday, the Brewers have 16 exhibition games left on the schedule. Ramirez said he could get plenty of at-bats to feel ready for Opening Day on April 1 against the Rockies.
"There's no need to rush it now," Ramirez said.
Adam McCalvy is a reporter for MLB.com. Read his blog, Brew Beat, and follow him on Twitter at @AdamMcCalvy. This story was not subject to the approval of Major League Baseball or its clubs.