Hart backs off aggressive return estimate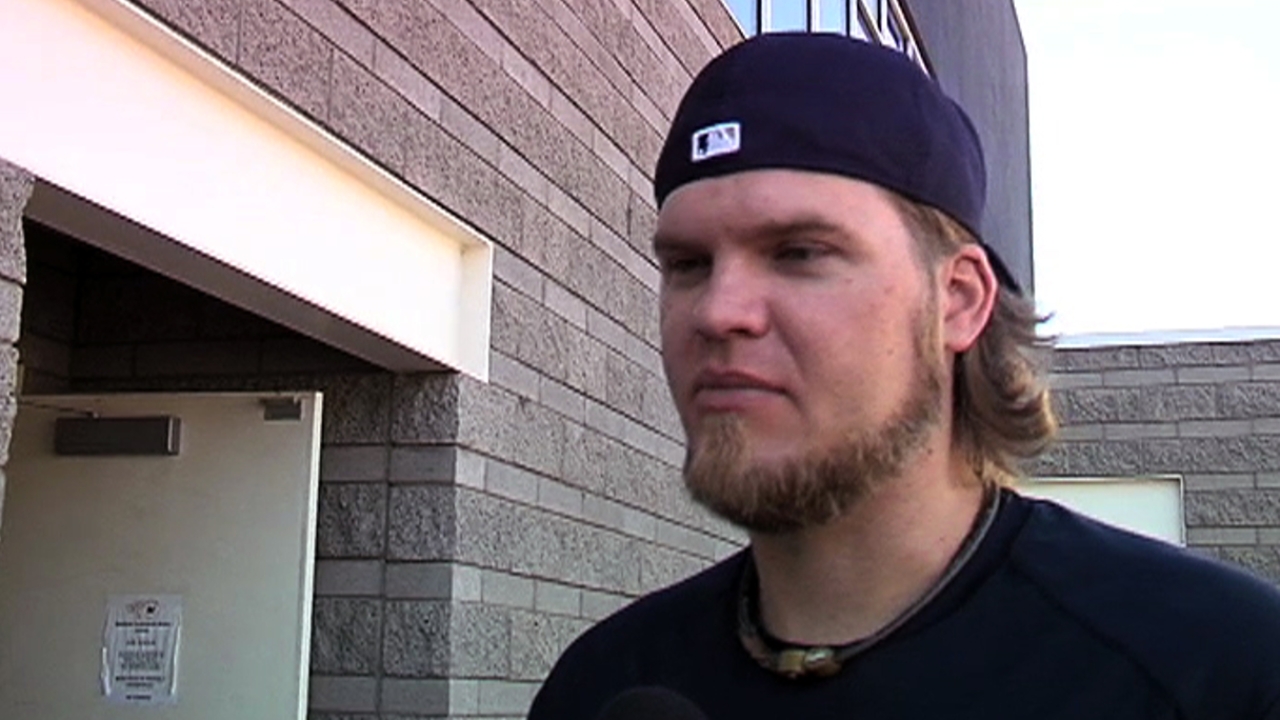 PHOENIX -- Brewers first baseman Corey Hart struck a more conservative tone Saturday, one week into the latest phase of his rehabilitation from right knee surgery.
His prediction of an April return might have been too aggressive, Hart conceded.
"I haven't had any setbacks, everything is good and positive, but I don't want to screw up and come back too early before it's ready," Hart said.
Hart had surgery Jan. 25 to repair a meniscus tear and, more significantly, debride the knee joint surface to repair a crack. Doctors induced bleeding to fill in that small gap and predicted a four-month rehab. Hart said at the time he was aiming to shave a month off that timetable.
He had a favorable MRI scan March 8 and abandoned the crutches he'd been using, but has been limited to range-of-motion exercises and strength building since then. Hart has yet to get on a treadmill.
"I still think I can come back a little earlier," Hart said. "I'm definitely optimistic, but I was maybe overshooting when I was talking about playing in April. I probably could; I just might be nervous. Whenever I can do the movements I need to without feeling weak, then I'll have a better idea."
Alex Gonzalez and Taylor Green appear the most likely candidates to fill in at first base, barring an outside acquisition.
Adam McCalvy is a reporter for MLB.com. Read his blog, Brew Beat, and follow him on Twitter at @AdamMcCalvy. This story was not subject to the approval of Major League Baseball or its clubs.