Roenicke close to setting Brewers' lineup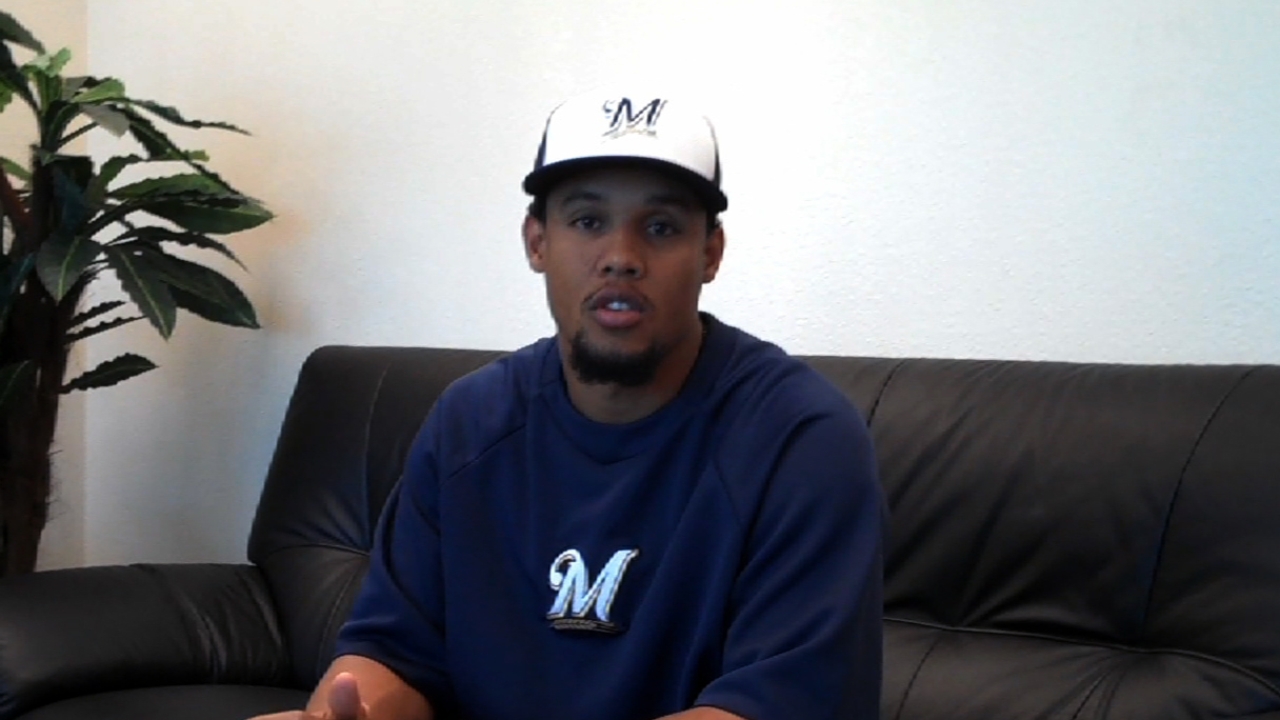 SCOTTSDALE, Ariz. -- Brewers manager Ron Roenicke said he was close to finalizing his regular batting order, with only two spots still undecided.
Right fielder Norichika Aoki will hit leadoff, followed by second baseman Rickie Weeks, left fielder Ryan Braun, third baseman Aramis Ramirez, catcher Jonathan Lucroy and first baseman Alex Gonzalez. Roenicke is still mulling whether to bat center fielder Carlos Gomez seventh and shortstop Jean Segura eighth, or the other way around.
"Usually you want an on-base guy hitting in front of the pitcher, because you want the pitcher to come up and the lineup to roll over," said Roenicke, conceding that neither Gomez nor Segura exactly fit that profile. "It's an important part of the lineup, and seventh is important if you've got pretty good five- and six-hitters. He's going to have an opportunity to drive in some runs."
Asked whether the free-swinging Segura could develop into a more patient hitter as he ages, Roenicke said, "I think he'll get better at it, [but] he's probably never going to be a patient, on-base guy. He's going to have to hit. His batting average is going to have to carry his on-base percentage."
That batting order will probably be re-examined when first baseman Corey Hart is ready to return from knee surgery. He served as the Brewers' five-hole hitter for much of last season.
Adam McCalvy is a reporter for MLB.com. Read his blog, Brew Beat, and follow him on Twitter at @AdamMcCalvy. This story was not subject to the approval of Major League Baseball or its clubs.