Brewers a complete team with Maldonado's return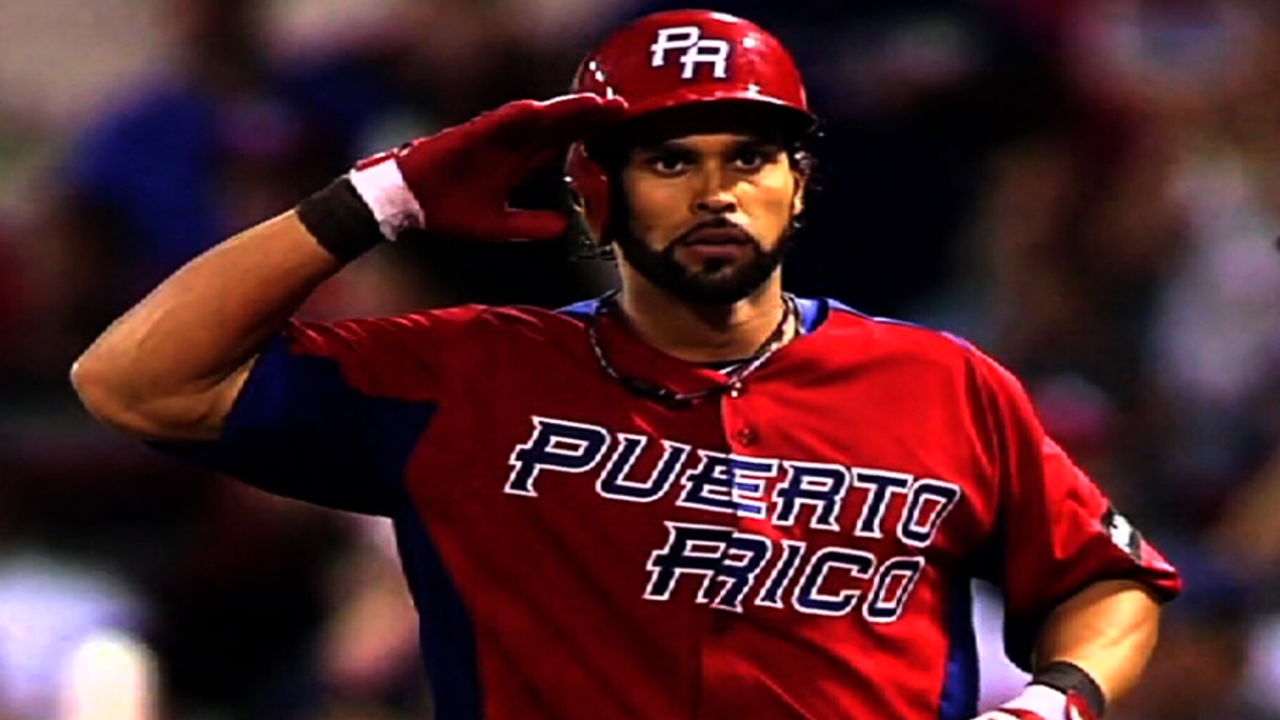 SCOTTSDALE, Ariz. -- With Martin Maldonado's return from the World Baseball Classic on Wednesday morning, the Brewers had their catching tandem together for the first time in nearly three weeks.
Maldonado's Team Puerto Rico fell to the Dominican Republic in the Classic final Tuesday night, and by 8 a.m. Arizona time on Wednesday, Maldonado was already wheels down in Phoenix. He was the Brewers' three-hole hitter against the Giants a few hours later.
The team's other catcher, Jonathan Lucroy, returned Sunday after Puerto Rico bounced Team USA from the tournament.
"We've got the whole team back," said Brewers manager Ron Roenicke.
Because they were backups in the Classic (Lucroy to U.S. catcher Joe Mauer and Maldonado to Puerto Rico's Yadier Molina), the Brewers will feature their regular catchers extensively in the remaining games of Spring Training. Lucroy already piled up at-bats in a Minor League game this week, and Maldonado could head over for a similar exercise.
They will also reacquaint themselves with Brewers pitchers.
"They're a huge part of what we do," Roenicke said. "We've got to cram some innings in there for them."
Maldonado had only nine at-bats in the Classic, going hitless with seven strikeouts. Before the tournament, he was 1-for-12 with five strikeouts in Cactus League games.
But the tournament experience was unforgettable, he said.
"It was one of the best experiences as a ballplayer you can have," Maldonado said. "It was way different than the big leagues. You can have fun more, if somebody goes out there and scores a run, you go out there and [celebrate]. It was unbelievable."
The highlights, Maldonado said, were Puerto Rico's win over Venezuela in the opening round, and the win over two-time defending tournament champion Japan to reach the final. After Maldonado returned Wednesday, outfielder Norichika Aoki, part of Japan's '09 Classic team, stopped by to deliver a piece of his mind.
"That was the team to beat," Maldonado said with a smile.
Adam McCalvy is a reporter for MLB.com. Read his blog, Brew Beat, and follow him on Twitter at @AdamMcCalvy. This story was not subject to the approval of Major League Baseball or its clubs.