Lucroy searching for comfort at plate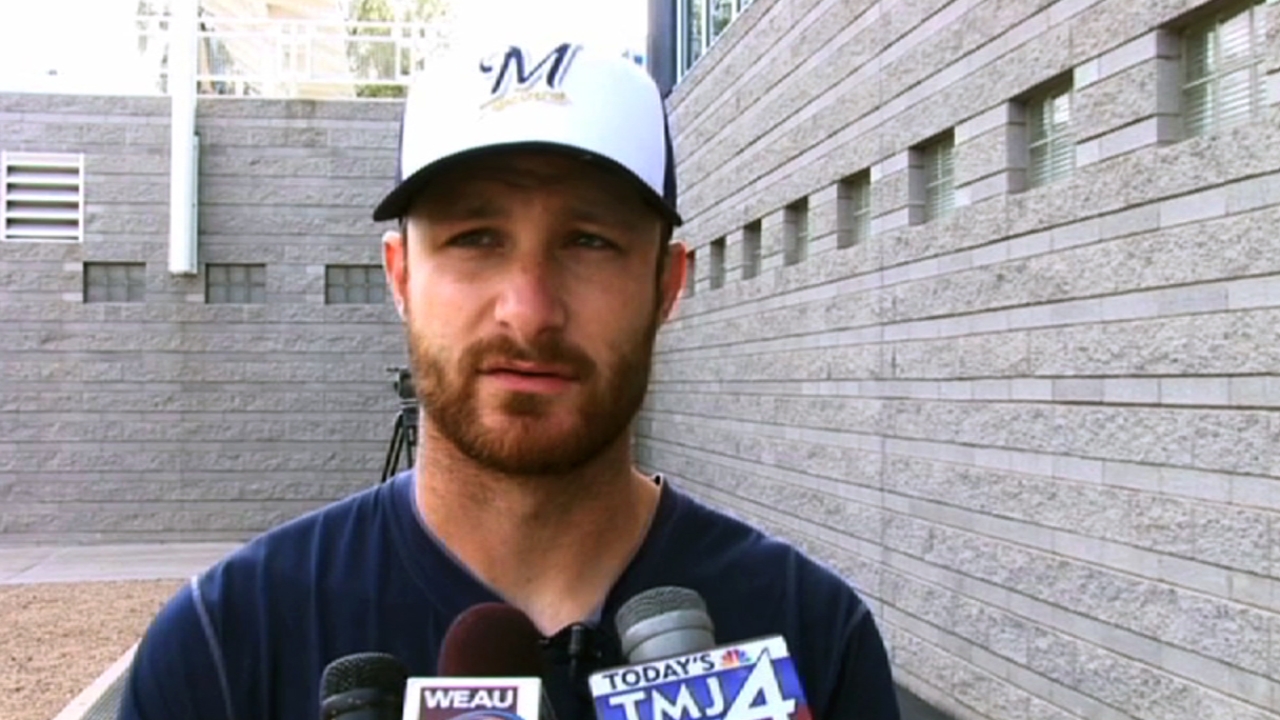 PHOENIX -- Brewers catcher Jonathan Lucroy, the team's hottest early-season hitter in 2012, has one week remaining to find that good feeling again.
"It's weird because I was locked in before I went to that [World Baseball Classic] tournament," Lucroy said. "I went on the Minor League side and I was crushing the ball, feeling great, seeing everything good. We did a couple of intrasquad games with Team USA and I was feeling good.
"Then I took like a week off, and it's amazing what that week can do. I'm trying to get that good feeling back."
Lucroy was a backup to Team USA catcher Joe Mauer and got only five at-bats in the Classic.
He was 3-for-14 in his first four Cactus League games since returning from the event, plus seven at-bats in a Minor League game on Friday.
"It's a matter of getting comfortable and slowing things down," Lucroy said. "Sometimes, all it takes is one at-bat."
Last spring, Lucroy signed a five-year contract extension and responded by batting .345 with five home runs and 30 RBIs in his first 43 regular season games before suffering a broken right hand and going on the disabled list.
At the time he got hurt, Lucroy was the Brewers' No. 2 run-producer behind Ryan Braun, and baseball's best hitter with runners in scoring position at .514 (18-for-35), including .600 (12-for-20) with runners in scoring position and two outs. He had jumped from eighth to fifth in the Brewers' batting order, even hitting fourth in two games.
With Corey Hart still recovering from knee surgery, Lucroy is expected to bat fifth to begin this season.
Adam McCalvy is a reporter for MLB.com. Read his blog, Brew Beat, and follow him on Twitter at @AdamMcCalvy. This story was not subject to the approval of Major League Baseball or its clubs.