Schafer isn't taking roster spot for granted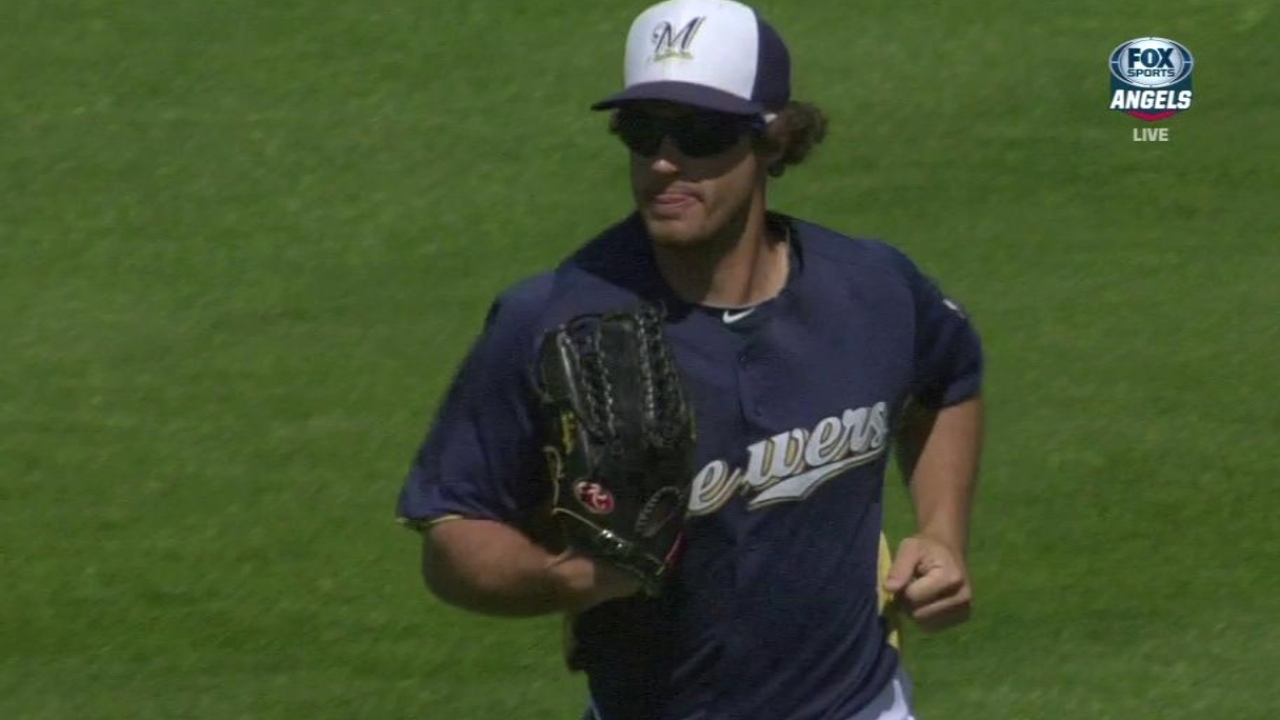 PHOENIX -- Logan Schafer, 26 and looking at his first Opening Day roster, isn't taking anything for granted.
"They haven't said anything to me and I totally understand that," Schafer said before Sunday's matchup with the Padres. "You never know when a trade can happen. The way I look at it is I have four days of baseball left and we'll see what happens. I'm trying to make a flight to Milwaukee."
Brewers manager Ron Roenicke said Saturday what has been clear since the start of Spring Training: Schafer will make the team as the fourth outfielder. That sort of pronouncement was rare for this time of year, when club officials like to keep their options open for last-minute roster moves.
Barring unforeseen circumstances, Schafer will be on that fight. He entered Sunday batting .280 with a .333 on-base percentage in 50 at-bats, tied with fellow outfielder Caleb Gindl for tops on the team. Schafer, a terrific defender, has appeared at all three outfield positions.
"I've gotten a ton of at-bats, which is great in terms of exposure and just getting ready for the season," said Schafer, who knows that will change at the start of the season as he transitions to a bench role. "I'm just going to try to get on base. On the bench, you have to stay with one approach, and that's what I'm working on. If you get a pitch you're looking for, you don't miss it."
Making the Opening Day roster, Schafer said, "Would mean everything. I've been up for two Septembers now, and that was amazing because both Septembers we were all playing for something. It was really fun. But to be able to be up in April, if that happens it would be an unbelievable feeling. Hopefully, I'll have that feeling."
Adam McCalvy is a reporter for MLB.com. Read his blog, Brew Beat, and follow him on Twitter at @AdamMcCalvy. This story was not subject to the approval of Major League Baseball or its clubs.