Rogers 'on board' with placement on DL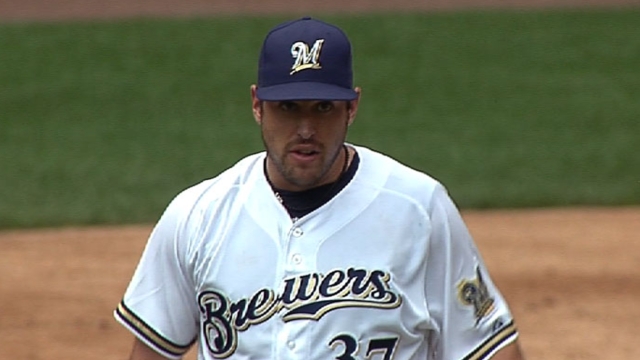 PHOENIX -- Right-hander Mark Rogers said he was "on board for sure" with the Brewers' decision to place him on the disabled list, giving Rogers some time to reclaim his missing velocity.
He met with assistant general manager Gord Ash and members of Milwaukee's athletic training staff on Wednesday morning to set what Ash called "a very specific plan" for the next two weeks.
"Like we talked about before, I'm extremely confident my velocity will be back sooner rather than later," Rogers said. "It's just a matter of continuing to get stronger and allowing myself the time to get there. I'm feeling better every day. I'm excited to have the opportunity to get stronger, and hopefully be back with the club when the 15 days are up. I just have to listen to my arm."
Rogers, whose bid for the Opening Day roster was scuttled by his diminished velocity, will remain at Maryvale Baseball Park when the rest of the team departs Thursday. Once he's ready to pitch, the Brewers can keep Rogers on a rehab assignment for up to 30 days.
He is out of Minor League options, so the Brewers would have to bring Rogers to the big leagues at the end of his DL stint or expose him to waivers.
"I want to get to 100 percent," Rogers said. "I'm not going do myself any justice, or the club any justice, if I pitch at less than 100 percent. That's what the goal is for the next couple of weeks."
Adam McCalvy is a reporter for MLB.com. Read his blog, Brew Beat, and follow him on Twitter at @AdamMcCalvy. This story was not subject to the approval of Major League Baseball or its clubs.