Hart, Bianchi headed to 15-day disabled list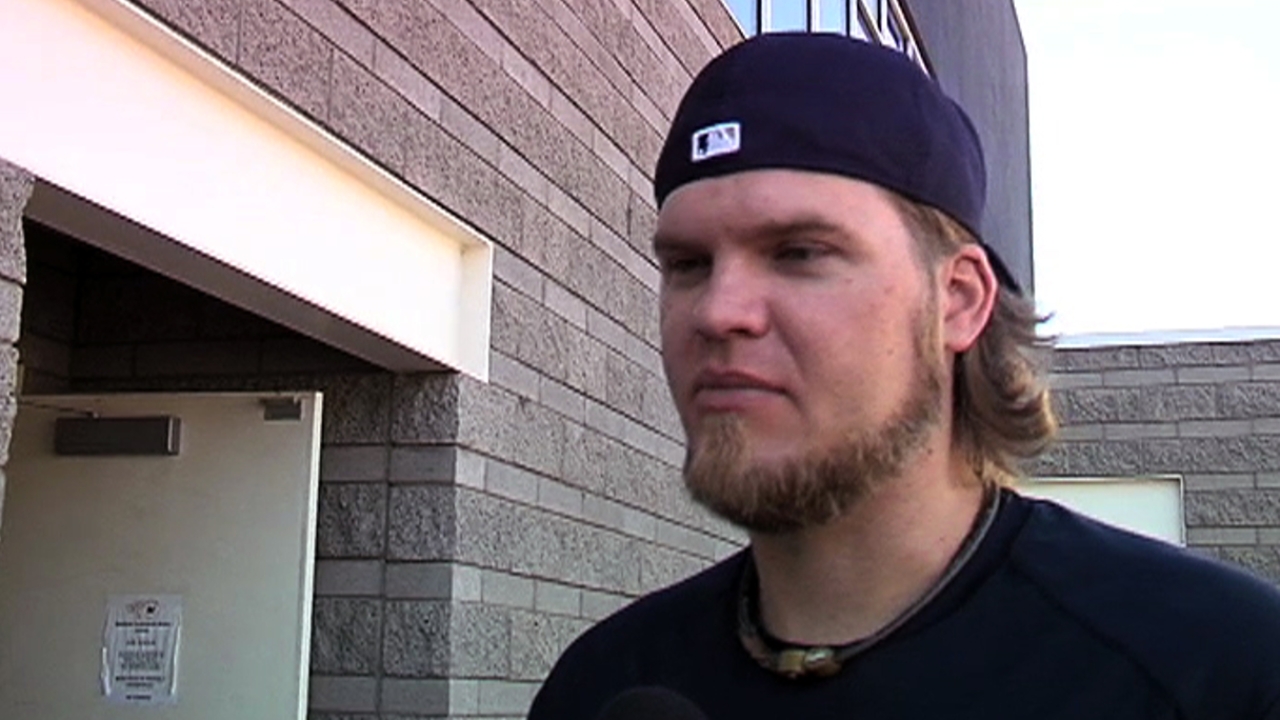 PHOENIX -- The Brewers placed first baseman Corey Hart and infielder Jeff Bianchi on the 15-day disabled list on Wednesday in a pair of expected moves.
For Hart, who is still in the middle stages of his recovery from right knee surgery, the 15-day designation was significant. Club officials had also considered freeing a spot on the full 40-man roster by assigning Hart to the 60-day DL instead, which would have delayed a potential return until very late May. From the 15-day DL, Hart can return sooner if he is ready.
He has a long way to go. Hart has been working out on an elliptical machine, but has yet to begin running.
"The thing right now is getting strong," Hart said. "The quad doesn't want to fire. The knee feels strong, but every time I try to do something, it's like I have to tell my legs to do it."
Bianchi would have made the Opening Day roster as a utility man if not for nagging groin and hip injuries that limited him to one game after March 2. The Brewers termed his latest ailment left hip bursitis and backdated his DL assignment to March 22.
"He's probably going to be a while," assistant general manager Gord Ash said.
The latest moves gave the Brewers five players ticketed for the Opening Day DL: Hart, Bianchi, first baseman Mat Gamel (knee surgery), infielder Taylor Green (hip labrum injury) and right-hander Mark Rogers (shoulder instability). Green is expected to be the first to come off that list.
Adam McCalvy is a reporter for MLB.com. Read his blog, Brew Beat, and follow him on Twitter at @AdamMcCalvy. This story was not subject to the approval of Major League Baseball or its clubs.