Gonzalez, Betancourt fill void at first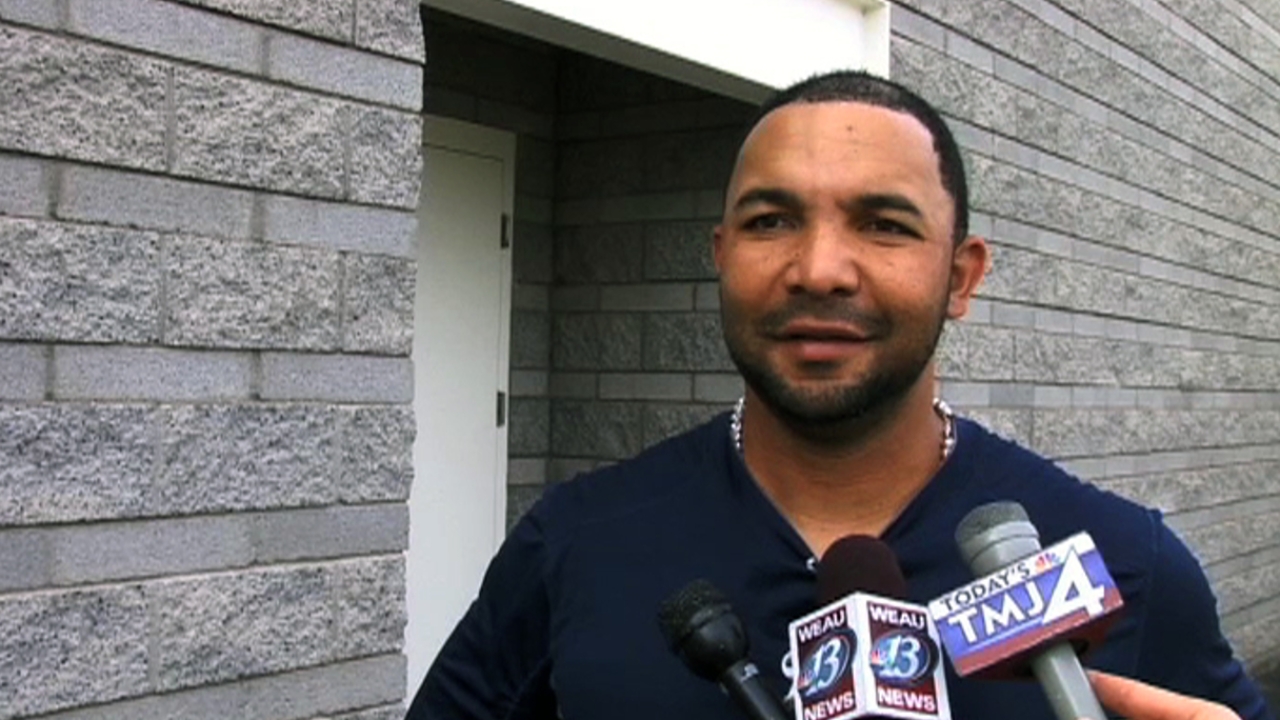 MILWAUKEE -- After losing three first basemen to injuries, the Brewers will begin the season with a pair of shortstops filling that role.
Alex Gonzalez has long been pegged as the team's Opening Day starter at first, and recently-re-signed Yuniesky Betancourt has emerged as his primary backup, with backup catcher Martin Maldonado also in play. The Brewers will not make their announcement until the completion of Saturday's exhibition season finale, but there were hints Friday that they will break camp without catcher/first baseman Blake Lalli on the roster.
Betancourt has played only shortstop, second base and third base in the big leagues, yet appeared at first in his first exhibition game with the Brewers on Thursday.
"He did good," said first-base coach Garth Iorg, the team's infield coordinator. "I think we'll just continue to work on it. The thing that's nice is him and Alex both have great hands. Now we have some interchangeable parts if something happens."
Gonzalez was a natural at first base in Spring Training, and Iorg believes Betancourt will be able to make a similarly smooth transition as he learns to find the bag to receive throws and to position correctly on cut-offs.
"It's a small curve for those guys. We just have to get out and do it," Iorg said.
This is not exactly how the Brewers drew things up. Back in January, the plan was for Corey Hart to start at first base with Mat Gamel as a backup at first, third and the outfield. But Hart needed right knee surgery, then Gamel needed right knee surgery himself. Taylor Green was originally pegged as Gonzalez's backup, but Green was placed on the disabled list this week with a left hip injury.
The Brewers' plan could change as other teams set their rosters and make players available. On Friday, for example, the A's designated first baseman Daric Barton for assignment.
Adam McCalvy is a reporter for MLB.com. Read his blog, Brew Beat, and follow him on Twitter at @AdamMcCalvy. This story was not subject to the approval of Major League Baseball or its clubs.