Lohse completes wild week by signing contract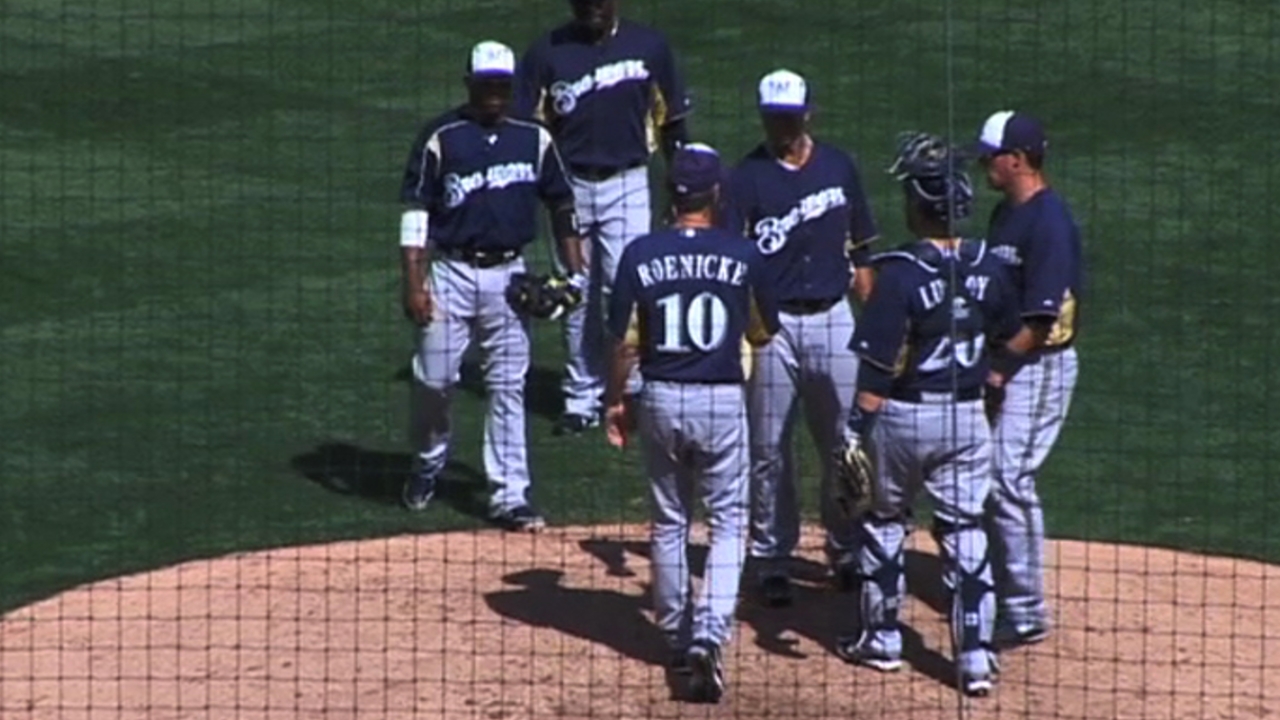 MILWAUKEE -- Friday brought another example of just how frenzied a week it's been for new Brewers starter Kyle Lohse: He finally got around to signing his contract.
The team had only a letter of intent in place when Lohse took the mound against the Rockies on Thursday afternoon, covering all sides from a legal perspective. By Friday afternoon, longtime Brewers senior administrator Barb Stark had completed all of the paperwork for Lohse to sign.
"It's a good thing nothing bad happened," Lohse said.
A lot has happened for Lohse since Monday, when he agreed to a three-year, $33 million contract with Milwaukee. There was a bullpen session Tuesday, a 3 2/3-inning start against the Rockies on Thursday and some house shopping followed by a series of marketing and public relations duties on Friday, when the Brewers returned to Miller Park for the first of two exhibitions against the White Sox.
Now all that's left to determine is a date for Lohse's official Brewers debut. There is an outside chance he pitches Wednesday against the Rockies, manager Ron Roenicke said, but it appears much more likely that Lohse starts Friday or Saturday against the D-backs instead.
"Based on the timing of everything, I don't want to throw everybody off just because I'm over here," Lohse said. "I know we have the rotation set-up for that first series, and I'm willing to do whatever they ask of me. I'm ready to jump right in there. I've done the work. [Thursday] was a big day to show everybody where I'm at, and I think I passed that test.
"It doesn't matter when it is that I jump in, as long as it's in those first five games. It's a long season so there's still time for me to get those 30-plus starts in, and I'm shooting for those 200-plus innings."
Adam McCalvy is a reporter for MLB.com. Read his blog, Brew Beat, and follow him on Twitter at @AdamMcCalvy. This story was not subject to the approval of Major League Baseball or its clubs.