Brewers still aiming high with lower Draft pick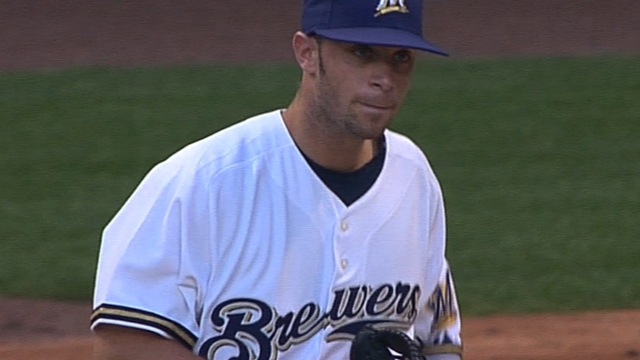 MILWAUKEE -- Brewers amateur scouting director Bruce Seid was in town Monday and Tuesday to brief top club officials on players of interest for the upcoming First-Year Player Draft.
Until two weeks ago, the Brewers owned the 17th pick in the Draft. But after surrendering that selection as a side effect of signing right-hander Kyle Lohse to a three-year deal, Seid won't get to call a name until the 54th overall pick. The Brewers also lost the Draft pool dollars associated with the 17th overall pick -- which amounted to $2 million in 2012.
"That's just part of the process," Seid said. "Whatever was best for the ballclub, I'm on board. The key here is we've still got three picks inside 90. We've had some success in recent and past years with [that range]."
Such selections include right-hander Tyler Thornburg, the 96th overall pick in 2010 and the Brewers' No. 2-ranked prospect. The Brewers' reigning Minor League Player of the Year, first baseman Hunter Morris (No. 5), was the 129th overall pick that year.
Further back, the Brewers drafted right-hander Yovani Gallardo in the second round in 2004 and catcher Jonathan Lucroy in the third round in 2007. Outfielder Logan Schafer was a third-round pick in 2008.
"We'll find some value," Seid said. "I love the challenge."
Seid will host a conference call at the end of the month with the Brewers' national crosscheckers to begin zeroing in on potential picks. The three-day First-Year Player Draft begins June 6.
Adam McCalvy is a reporter for MLB.com. Read his blog, Brew Beat, and follow him on Twitter at @AdamMcCalvy. This story was not subject to the approval of Major League Baseball or its clubs.