Roenicke understands challenges Davis faces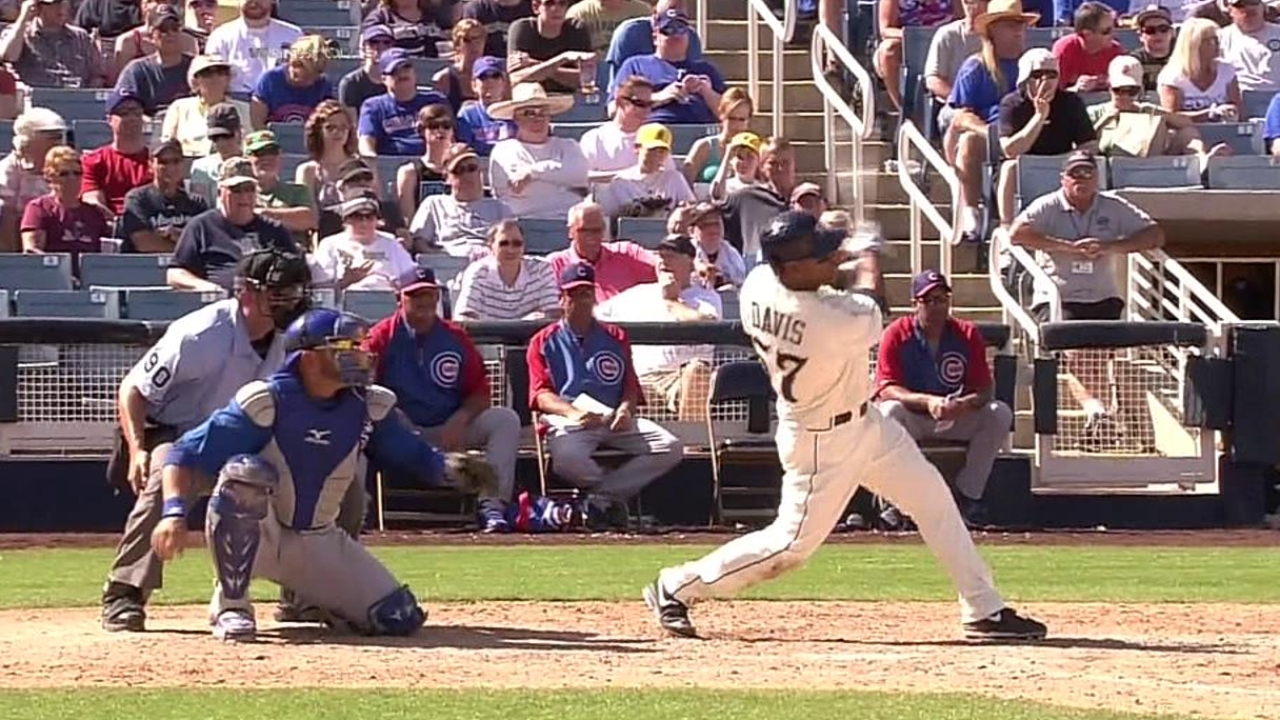 MILWAUKEE -- Brewers manager Ron Roenicke knows well the challenge facing Khris Davis, who rode a red-hot Spring Training to the final spot on the bench and is getting a crash course in the rigors of pinch-hitting.
Roenicke filled the same role when he made his first Opening Day roster with the Dodgers in 1982. He didn't get his first hit until his 10th plate appearance.
"It's a tough job -- the toughest job in baseball," Roenicke said. "I don't think you know how a guy is going to handle it until you get him in that position and get him enough at-bats to see if he's a guy who can handle it. Especially being young, I haven't seen too many guys who are young who have done that job well. I know that was my job when I came to the big leagues, and I didn't do a very good job."
Roenicke did enjoy more success as that season wore on. He finished '82 with a .298 average as a pinch-hitter (13-for-45) and a .307 average as a mid-game substitution (23-for-75).
Roenicke will give Davis time to adjust to the role before forming any opinions. He is already fretting Davis' light workload.
"If you think about our outfield, they're going to play most of the time, and if somebody rests, it's probably going to be [Logan] Schafer [getting the start]," Roenicke said. "How to get Davis at-bats is really difficult. I just talked about it today."
Davis grounded out in the ninth inning on Opening Day and struck out in the sixth inning on Tuesday.
Adam McCalvy is a reporter for MLB.com. Read his blog, Brew Beat, and follow him on Twitter at @AdamMcCalvy. This story was not subject to the approval of Major League Baseball or its clubs.