Axford not surprised by Brewers' bullpen shuffle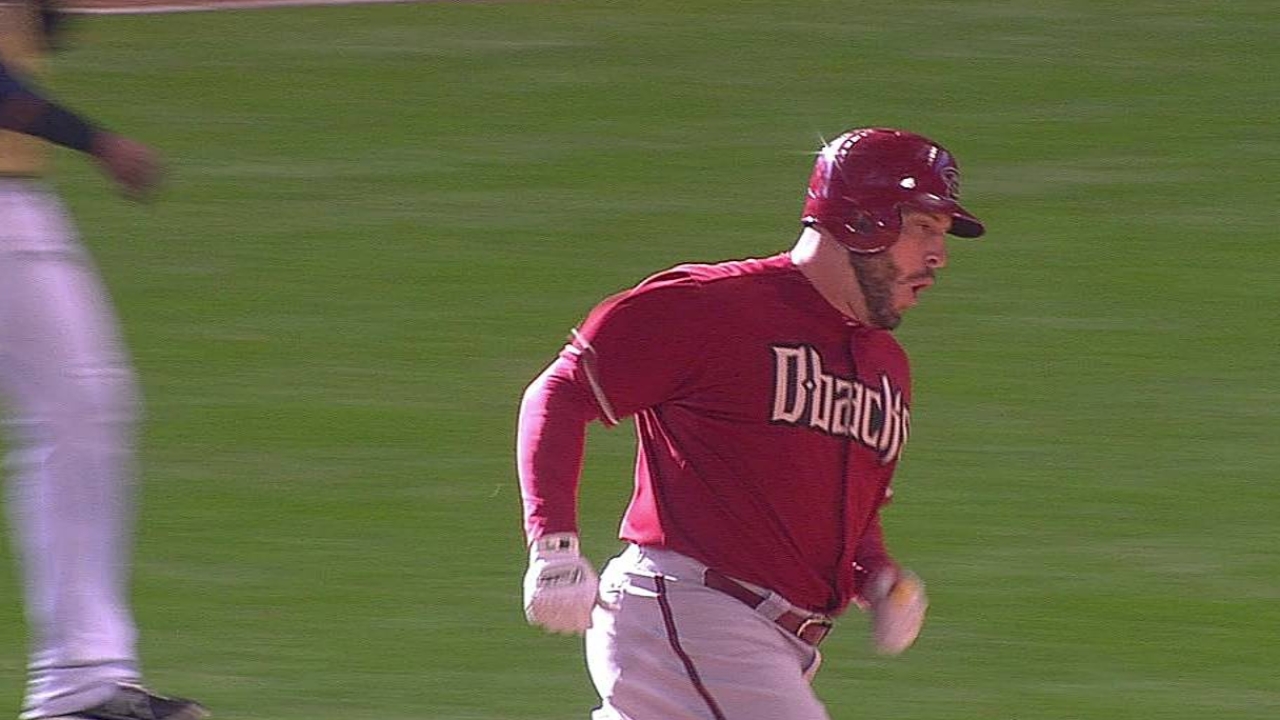 CHICAGO -- Erstwhile Brewers closer John Axford said he was not surprised when manager Ron Roenicke approached him in the outfield during batting practice Monday and said he was getting a break from that role.
Disappointed, yes. Surprised, no.
"Not entirely, no," Axford said Tuesday afternoon, before his latest loss. "The way things have gone, it's a difficult position for Ron and Rick [Kranitz, Milwaukee's pitching coach] to be in, especially with where our team is at and going 1-5 coming into yesterday. It's difficult to have somebody at the back end of the game who hasn't really had success in the three outings he's had so far. He might as well try to get that person back to where they need to be, back in the right state of mind, back in the right state out there on the mound, and get someone in who's had some success in the last three games and get things back on track."
That is Roenicke's aim. He billed the switch to Jim Henderson, like Axford a Canadian right-hander, as temporary, and compared it to a similar situation last July. Axford was removed from closer duty for about a month, regained his command and confidence, then converted 17 of 18 save chances to close the season.
He felt just as good in Spring Training but is off to a terrible start to the regular season that continued in Tuesday's 6-3 loss to the Cubs. Axford escaped a jam in the seventh but surrendered a double and two walks in the eighth and watched all three runners score. In four outings, he had two losses, one blown save and a 24.30 ERA.
"I'm not mad about the situation," Axford said before Tuesday's game. "It's my situation that I put myself into. Obviously, it would be better if the results were better and I didn't have to be in this position, but it was three games in a row. It wasn't like it was like 2011 -- at the beginning of that year it was about a month that I struggled, but there would be a few good games followed by a bad game, and then things started clicking and everything was good. This was two bad games, then kind of a good inning [on Sunday against the D-backs] followed by a bad inning. Three outings in a row. It's a difficult spot to put myself in and the coaches in.
"Obviously, I'm mad at myself. I expect a lot out of myself. I expect more out of myself. I also expect myself to overcome this and pitch better than what I have."
Roenicke intended to use Axford in less stressful innings for an uncertain period of time, though that plan was pushed back Tuesday when Axford entered a tie game in the seventh inning with the tying run at second base. Henderson gets the first crack at closer duties in Axford's absence, starting with a tense but successful save against the Cubs on Monday.
"Hopefully he runs away with it, and takes advantage like I did in that situation [in 2010]," Axford said. "You never know. It could work out great that way."
Adam McCalvy is a reporter for MLB.com. Read his blog, Brew Beat, and follow him on Twitter at @AdamMcCalvy. This story was not subject to the approval of Major League Baseball or its clubs.