Roenicke comments on Greinke incident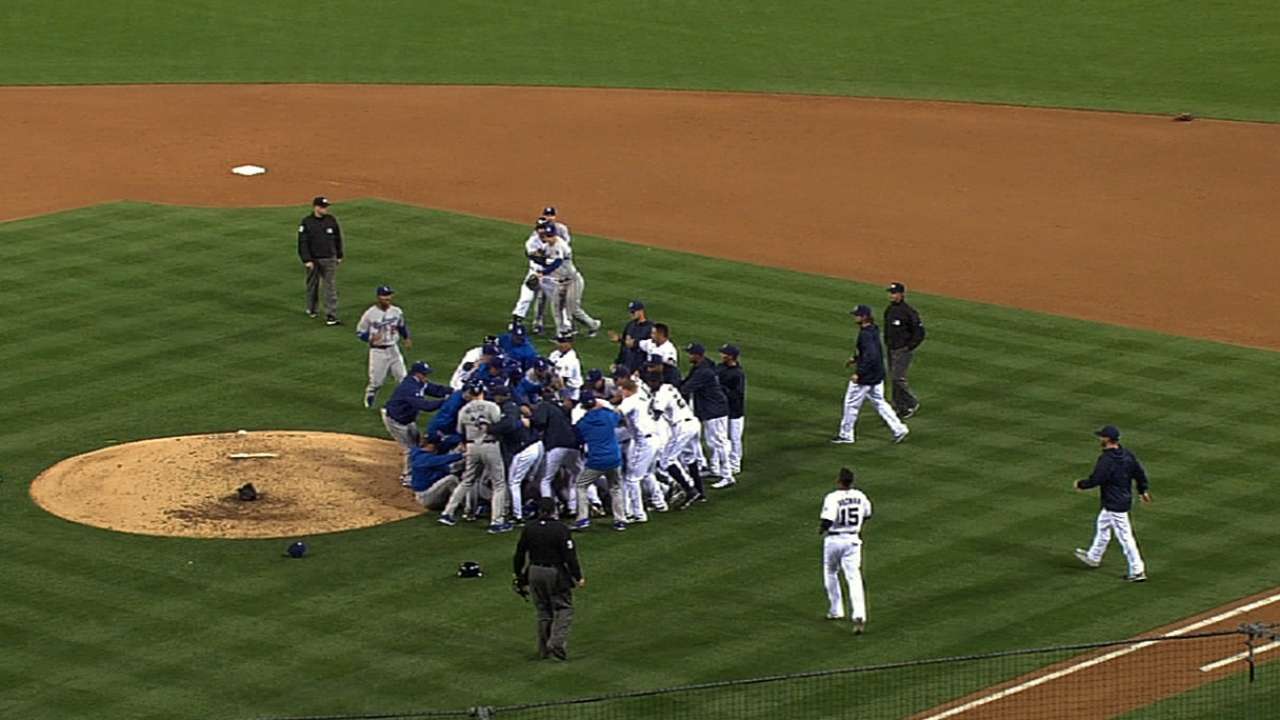 ST. LOUIS -- Milwaukee manager Ron Roenicke would not take sides in the controversy between former Brewers pitcher Zack Greinke and San Diego slugger Carlos Quentin. Greinke, who compiled a 25-9 record in Milwaukee from 2011-12, hit Quentin with a pitch on Thursday night. Quentin charged the mound and Greinke sustained a separated left collarbone in the melee.
Roenicke was quick to point out that Greinke doesn't not have the reputation as a headhunter.
"I don't know Zack to hit people on purpose," Roenicke said. "Sometimes, with a hitter like [Quentin], you've got to pitch him [inside]."
Steve Overbey is a contributor to MLB.com. This story was not subject to the approval of Major League Baseball or its clubs.