Braun confident in health going into St. Louis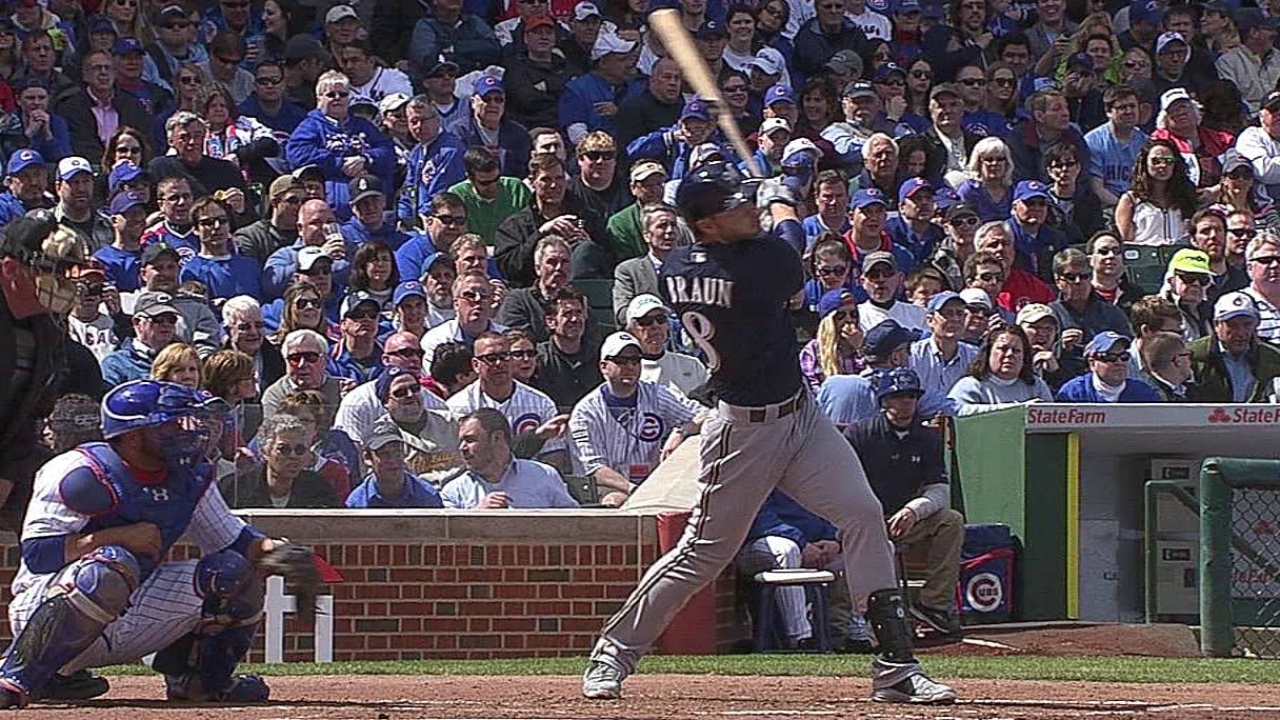 ST. LOUIS -- Milwaukee outfielder Ryan Braun said he was "as close to 100 percent as possible," as the Brewers began a three-game series in St. Louis on Friday.
Braun missed the entire three-game set against Arizona last weekend with spasms in his neck. He played as a game-time decision on Monday and was also in the lineup Tuesday at Chicago, although he conceded that the injury was still bothersome.
The five-time All-Star has nine hits in 18 at-bats with one home run and six RBIs in five games. Braun said the unexpected three-day break helped the healing process.
"I think I'm fine," Braun said. "We're never at 100 percent, are we? But I'm close."
Braun went 3-for-4 on Monday against Chicago even though the pain was severe.
The injury occurred during batting practice on April 5.
"It came from out of nowhere," Braun said. "All of a sudden, I couldn't move my neck."
Milwaukee manager Ron Roenicke says he appreciates Braun gutting it out, especially considering the Brewers' recent injury woes.
Braun, 29, took a five-game hitting streak into the series.
Steve Overbey is a contributor to MLB.com. This story was not subject to the approval of Major League Baseball or its clubs.