Roenicke shakes up lineup with Lalli, Schafer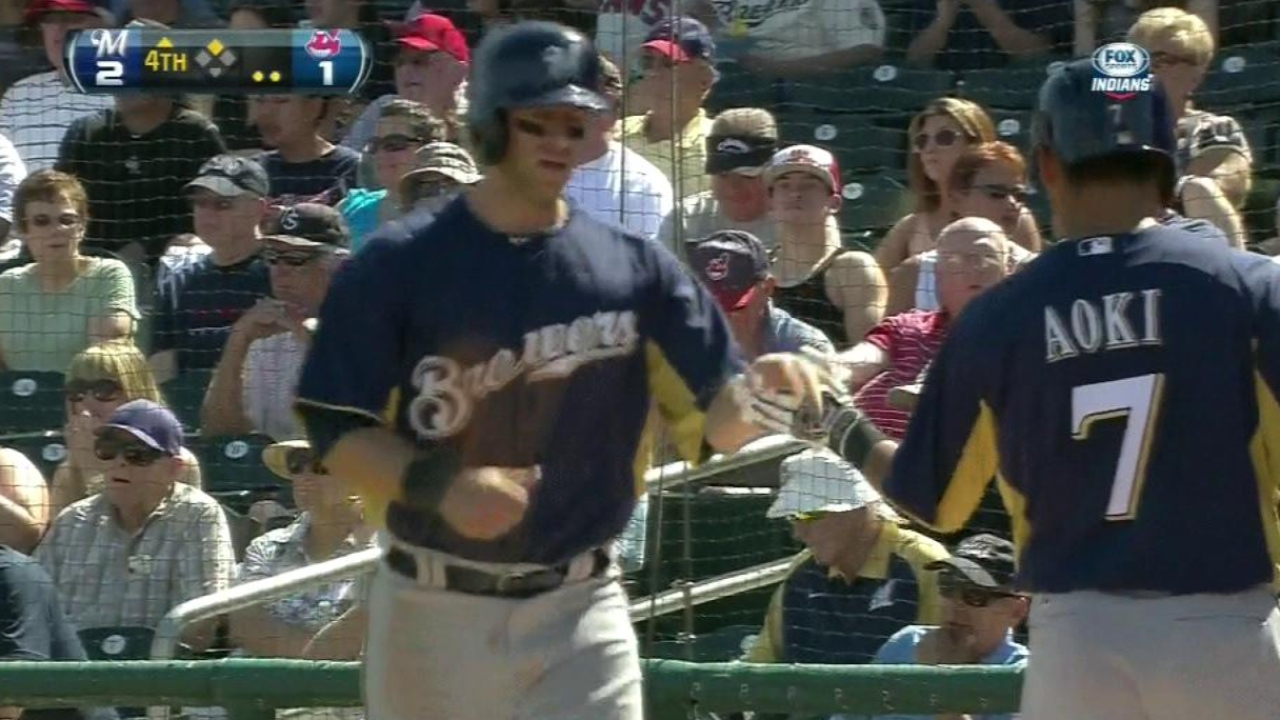 ST. LOUIS -- Rookie first baseman Blake Lalli got his first start of the season Saturday.
Lalli saw his first game action Friday, taking over at first when third baseman Alex Gonzalez was hit by a pitch from St. Louis pitcher Shelby Miller. Lalli went 0-for-2.
Signed as a free agent in November, Lalli made his Major League debut with the Chicago Cubs last season on May 18. He hit .133 in six games.
Lalli said that getting into Friday's contest for six innings helped him prepare for his debut.
"I'm relaxed," he said. "I'm just going to go out there and enjoy it."
Milwaukee manager Ron Roenicke also inserted outfielder Logan Schafer into the lineup Saturday in hopes of waking up a slumping offense.
"It doesn't hurt to get a few different bats in the lineup," he said.
Schafer started one game in left field this season. He is 1-for-4 in a pinch-hitting role.
Steve Overbey is a contributor to MLB.com. This story was not subject to the approval of Major League Baseball or its clubs.