Gonzalez held out of lineup Saturday after HBP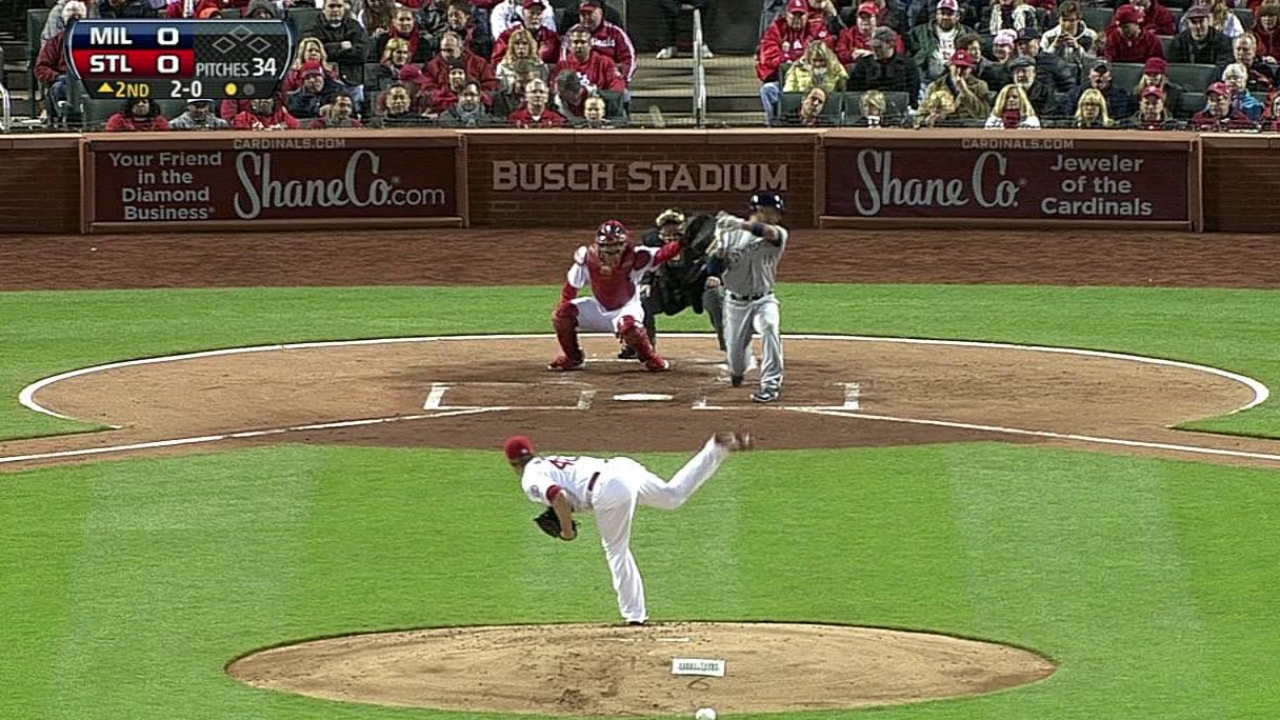 ST. LOUIS -- Brewers infielder Alex Gonzalez was held out of Saturday's game at St. Louis after he was hit on the hand by a pitch in Friday's contest.
Gonzalez, who started all nine previous games this season, is hoping to return to the lineup Sunday.
The 36-year-old veteran took a pitch from Cardinals fireballer Shelby Miller off the hand in the second inning. He played in the field in the bottom of the frame, but had difficulty swinging in the cage.
Gonzalez was removed from the contest before the bottom of the third. His hand was still slightly swollen on Saturday, although he indicated that the swelling had gone down considerably.
"It's still bruised and a little sore," he said. "Hoping for tomorrow."
Gonzalez has started at three positions this season -- first and third base and shortstop. He is hitting .138 with one homer and four RBIs.
"He tried to swing the bat [today] in the cages, and it was still pretty sore," manager Ron Roenicke said.
Entering this season, Gonzalez had played exclusively at shortstop in 1,536 games during his 14-year career.
Steve Overbey is a contributor to MLB.com. This story was not subject to the approval of Major League Baseball or its clubs.