Hoping to build on rookie year, Segura off to hot start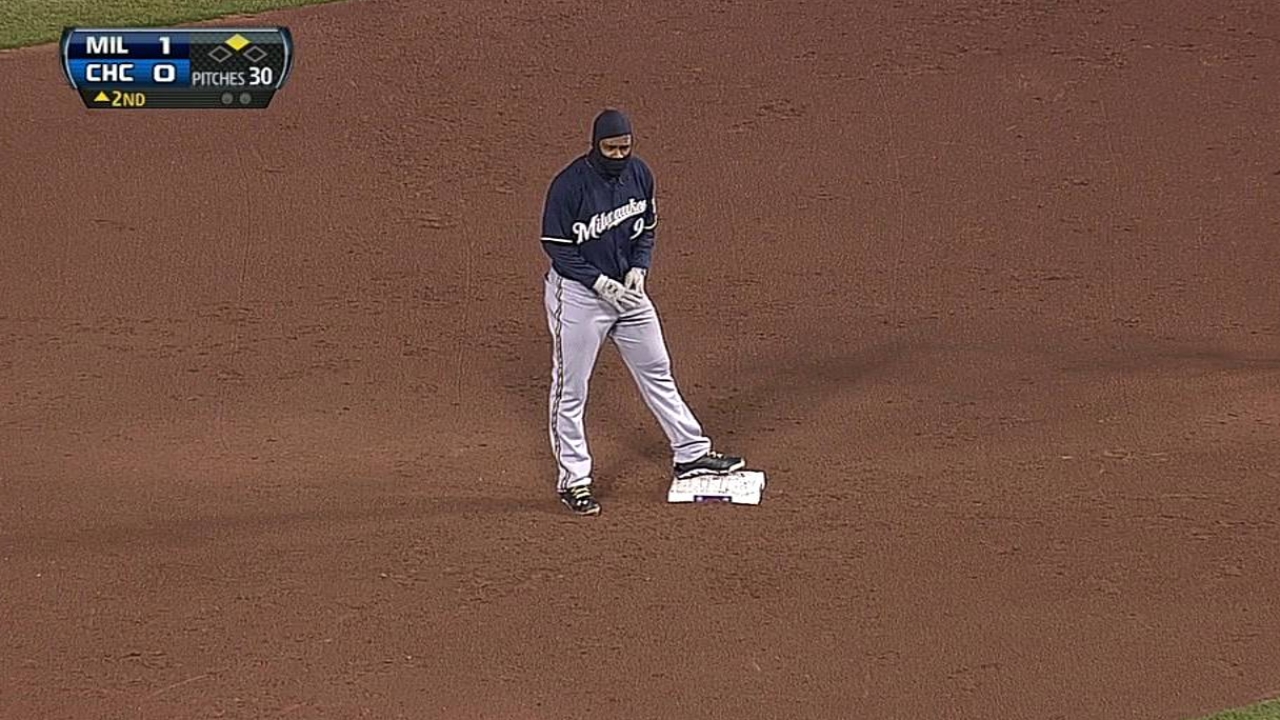 ST. LOUIS -- Jean Segura entered this season with a modest goal.
The Milwaukee shortstop simply hoped to improve on the .264 batting average compiled during his rookie campaign last year.
"I just wanted to get better," he said. "Maybe get my average up near the top."
Well, Segura isn't near the top of the National League in hitting -- he is the top.
The San Juan native carried a .429 mark into play Saturday, well ahead of Cubs catcher Welington Castillo at .414.
Segura drove in 14 runs during his 44-game rookie season. Yet those solid numbers did not sit well with the 23-year-old.
"I felt like I had to do more to help the team," he said. "That's what I'm trying to do this whole season, just help the team a little more."
Segura has been on fire since Opening Day. He's hit safely in eight of nine contests and started the year with a hit in his first five games.
In addition, he has excelled defensively with only one error in 35 chances. Segura turned in a pair of highlight-reel-worthy plays in the Brewers' 2-0 loss at St. Louis on Friday. Plus, he had one of his team's two hits -- a ninth-inning single off reliever Mitchell Boggs that set up a potential rally.
Milwaukee manager Ron Roenicke has been impressed with Segura since he was called up on August 8, 2012.
"He's really played well for a long period of time going back to winter ball and Spring Training," Roenicke said. "He's got tremendous range and a great arm. He can make some plays that not too many guys can make."
Segura's newfound hitting prowess has helped turn him into a multi-threat player.
"His defense is already great and offensively, he's just going to get better," Roenicke said. "We'll see, but we're happy with what we have so far."
Segura was signed by the Angels as a non-drafted free agent on January 22, 2007. After six years in that organization, he came to Milwaukee on July 27, 2012, along with pitchers Johnny Hellweg and Ariel Pena in exchange for Zack Greinke.
Steve Overbey is a contributor to MLB.com. This story was not subject to the approval of Major League Baseball or its clubs.