Weeks thinks '42' is a must-see for everybody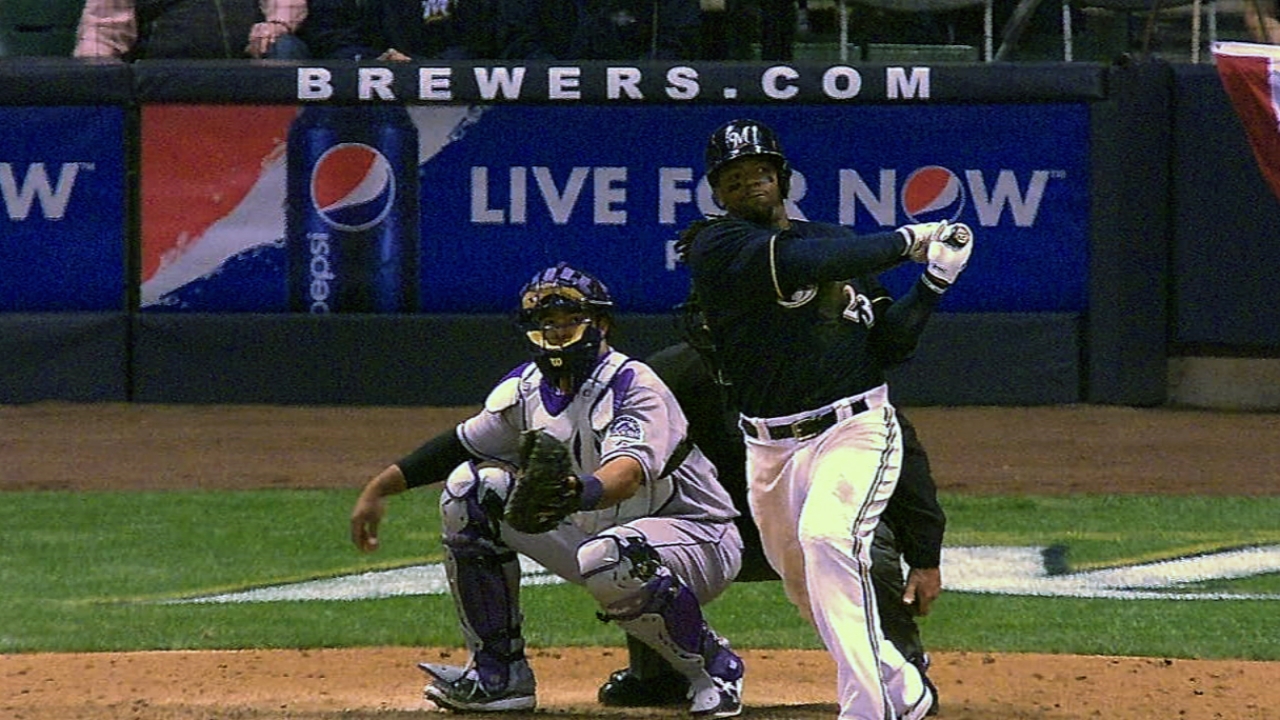 ST. LOUIS -- Brewers second baseman Rickie Weeks went to see the movie "42: The True Story of an American Legend," on Saturday night in downtown St. Louis.
Weeks was highly impressed with the film, which is based on the trials and tribulations of Jackie Robinson, who broke baseball's color barrier in 1947.
"It was good, entertaining," Weeks said. "A lot of people know his name, but aren't really familiar with the details of his story.
"This will help some people understand some of the things that he had to go through."
In 1997, under the direction of Commissioner Bud Selig, Robinson's No. 42 was retired across all of Major League Baseball in an unprecedented tribute.
The movie stars Chadwick Boseman as Robinson and Harrison Ford as Brooklyn Dodgers general manager Branch Rickey.
Weeks gave the film 4.5 stars out five, and says it is a must-see -- not just for baseball fans -- but for everyone.
He also feels the movie gives people an informative portrayal about what minorities went through in the 1940s.
"Over time, people don't know a whole bunch about how blacks were treated back then," Weeks said. "This showed how things were really like, not just with baseball, but with everything. It's been a long time, and a lot of details have been forgotten."
Steve Overbey is a contributor to MLB.com. This story was not subject to the approval of Major League Baseball or its clubs.