Cleanup spot still an issue for Brewers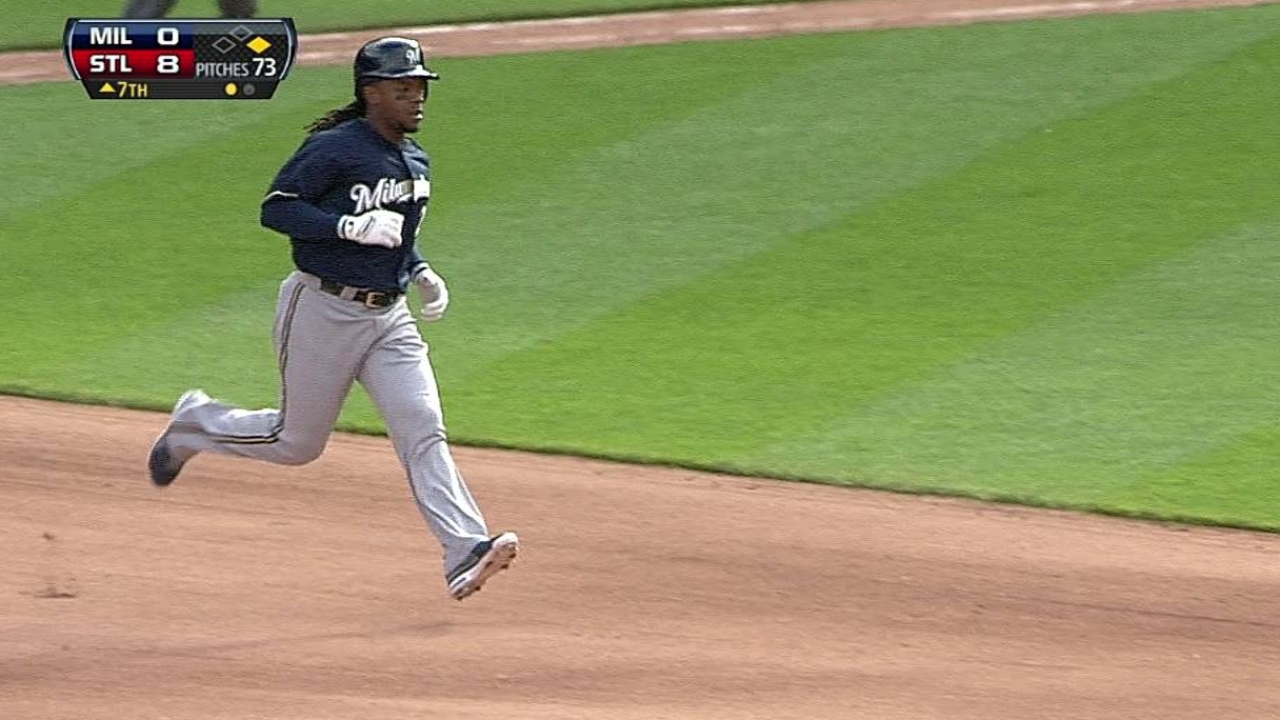 ST. LOUIS -- The Brewers' offensive attack continues to struggle, and the lack of production out of the cleanup spot is one of the main reasons for the drought.
The Brewers had gone 25 innings without a run heading into Sunday's series finale at St. Louis.
Manager Ron Roenicke has temporarily moved second baseman Rickie Weeks to the cleanup spot from the No. 2 hole.
The cleanup position became vacant when regular No. 4 hitter Aramis Ramirez was placed on the disabled list on April 6 with a left-knee sprain.
Since then, Milwaukee batters were 2-for-26 out of the cleanup spot heading into play Sunday.
Roenicke indicated that the struggling Weeks still remains the best option. He also said that he would like to keep hot-hitting shortstop Jean Segura in Weeks' usual No. 2 position.
"Rickie is the type of guy that should be in the fourth spot," Roenicke said. "If you look at other names, putting somebody else there doesn't make a whole lot of sense."
Weeks broke out of an 0-for-21 skid with a hit on Saturday.
Roenicke toyed with the idea of shifting Ryan Braun to cleanup from the No. 3 hole. But Braun has also been struggling of late. He struck out three times in each of the first two games in St. Louis.
"Rickie is still scary," Roenicke said. "You get people on base, you make a mistake and he's going to hurt you."
Weeks isn't as concerned about his spot in the order as much as he is about his recent woes. He is hitting .220 with one homer and one RBI.
"I've got to produce no matter where I am in the lineup," he said.
Steve Overbey is a contributor to MLB.com. This story was not subject to the approval of Major League Baseball or its clubs.