Brewers sticking with Weeks at cleanup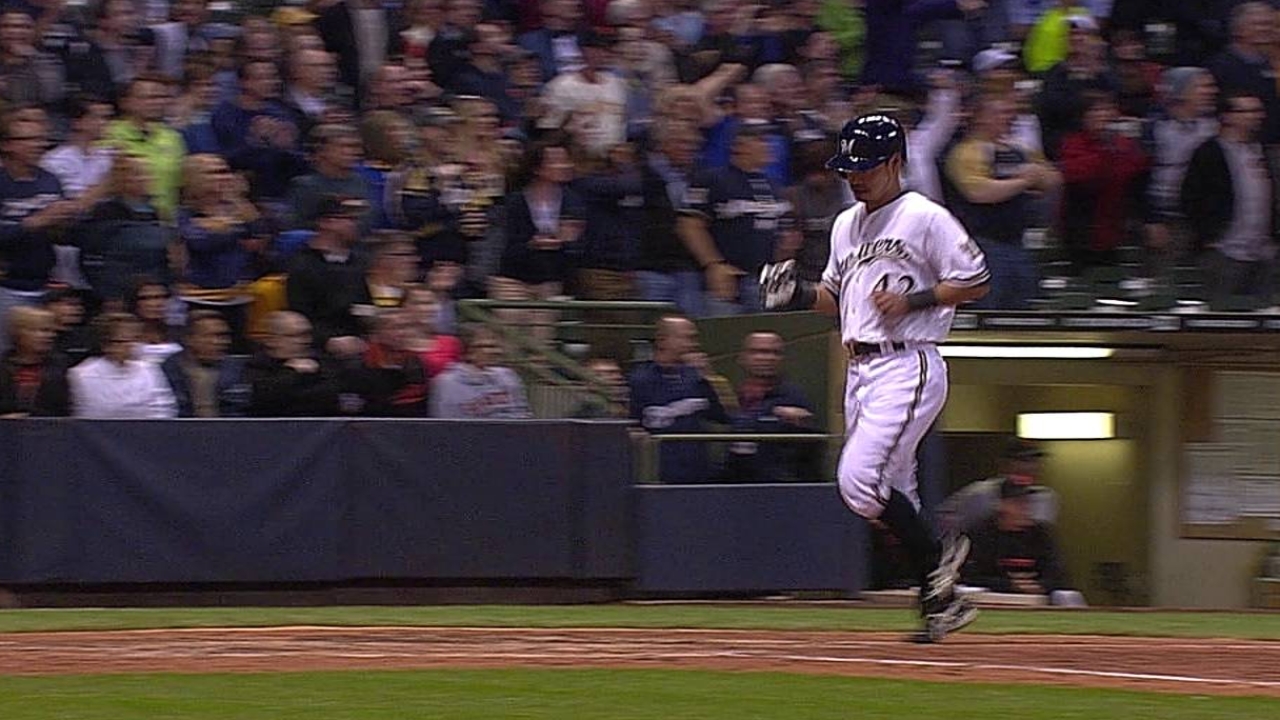 MILWAUKEE -- Rickie Weeks batted fourth again on Tuesday, and he has no intention of asking for anything different.
Weeks went 6-for-11 while hitting in his customary two-hole to start the season, then went 1-for-4 in each of his two games hitting third for the injured Ryan Braun. But when cleanup man Aramis Ramirez went down with a knee injury and Weeks was moved to that spot, the lights went out.
Entering Tuesday's game against the Giants, Weeks had one hit and 14 strikeouts in 26 at-bats spanning his last six games, five of them batting cleanup. But he won't look to switch.
"You can't do that right now," Weeks said. "We're trying to win games, and I'm not the one to make excuses or anything like that. We're trying to win games right now, and we've been struggling a little bit, but I think we're all going to come up. There's no pity party, so you have to go out there and do your job."
Weeks grounded out to end the first inning but did his job with the bases loaded and one out in the third, pulling a game-tying two-run double down the left-field line. He promptly scored on Jonathan Lucroy's go-ahead two-run single.
Manager Ron Roenicke's second-best option for the cleanup spot could be Lucroy, who is 8-for-22 after an 0-for-13 start to the season. But on Tuesday, Roenicke was sticking with Weeks.
"Rick, I still think he fits the profile well when he's swinging the bat well," Roenicke said. "He definitely can be a fourth hitter, and he got out of whack right at a time when I put him in the fourth spot. So we'll figure that out, whether it's Rick or whether we move him back to second. I don't think [red-hot shortstop Jean Segura] is going to want to hit fourth, so we'll figure that out."
Weeks said that he and Roenicke have not discussed his spot in the batting order since the first day he batted fourth, and he offers no excuses for his slump.
"It's fine," Weeks said. "It's same old, same old. Obviously, you get pitched a little bit different, maybe. But other than that, it's all the same."
Adam McCalvy is a reporter for MLB.com. Read his blog, Brew Beat, and follow him on Twitter at @AdamMcCalvy. This story was not subject to the approval of Major League Baseball or its clubs.