Brewers not ready to restore Axford as closer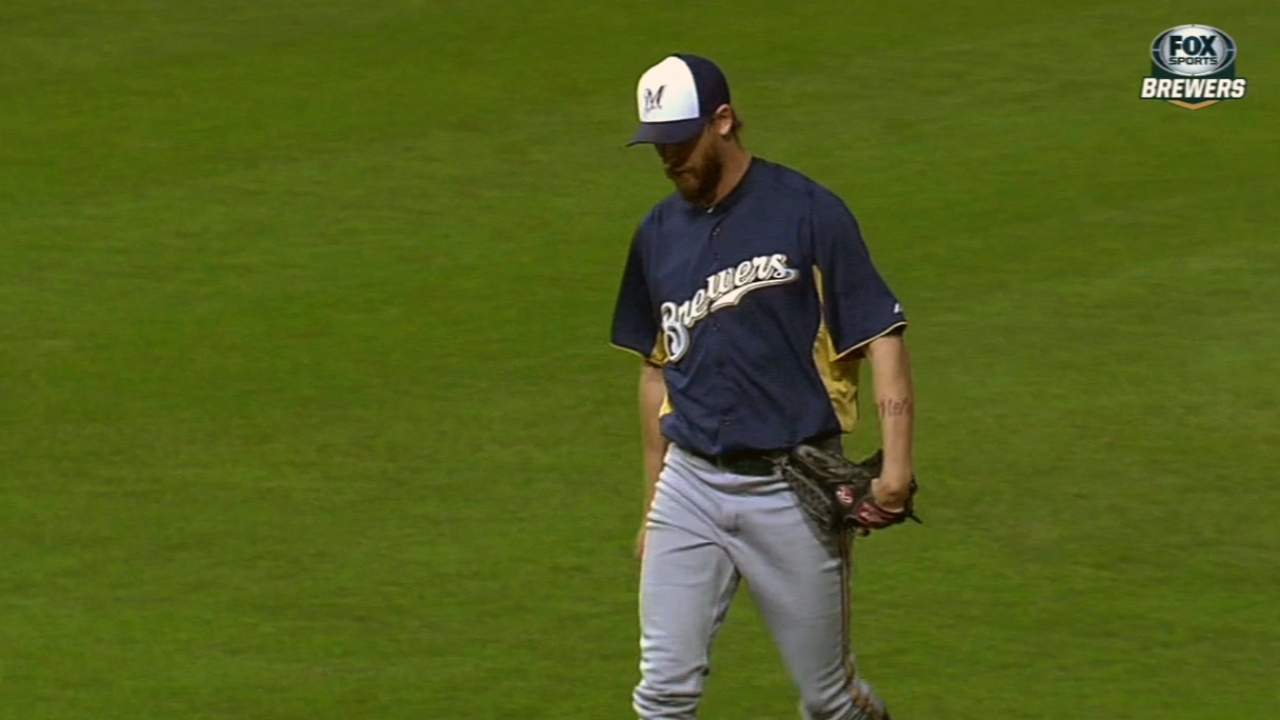 MILWAUKEE -- John Axford's third consecutive scoreless outing on Thursday was his best yet, but Brewers manager Ron Roenicke was not quite ready to restore Axford to the closer's role.
"I still think there's a little bit to go," Roenicke said. "But all of his fastballs are down in the zone, unless he tries to make a guy swing at a high one, which is what he used to do. When he comes in and he's throwing all pitches down, I feel he's going to do well. … I like what he's doing."
So what makes Roenicke say there is still a "bit to go?"
"I look up and I still see 94 [mph]. I'm used to seeing 96," Roenicke said. "Last year it was a little bit harder than [2012], but the results weren't the same, so I'm not saying it's all about velocity. But there's a difference between 94 and 96."
Axford responded by touching 96 mph with the final pitch of his scoreless seventh inning against the Cubs on Friday night. Darwin Barney led off with an infield single and advanced on a sacrifice bunt, but Axford struck out David DeJesus swinging on a 95 mph fastball before Starlin Castro went down swinging at a 96 mph pitch to end the threat.
Adam McCalvy is a reporter for MLB.com. Read his blog, Brew Beat, and follow him on Twitter at @AdamMcCalvy. This story was not subject to the approval of Major League Baseball or its clubs.