Despite slump, Braun still delivering big hits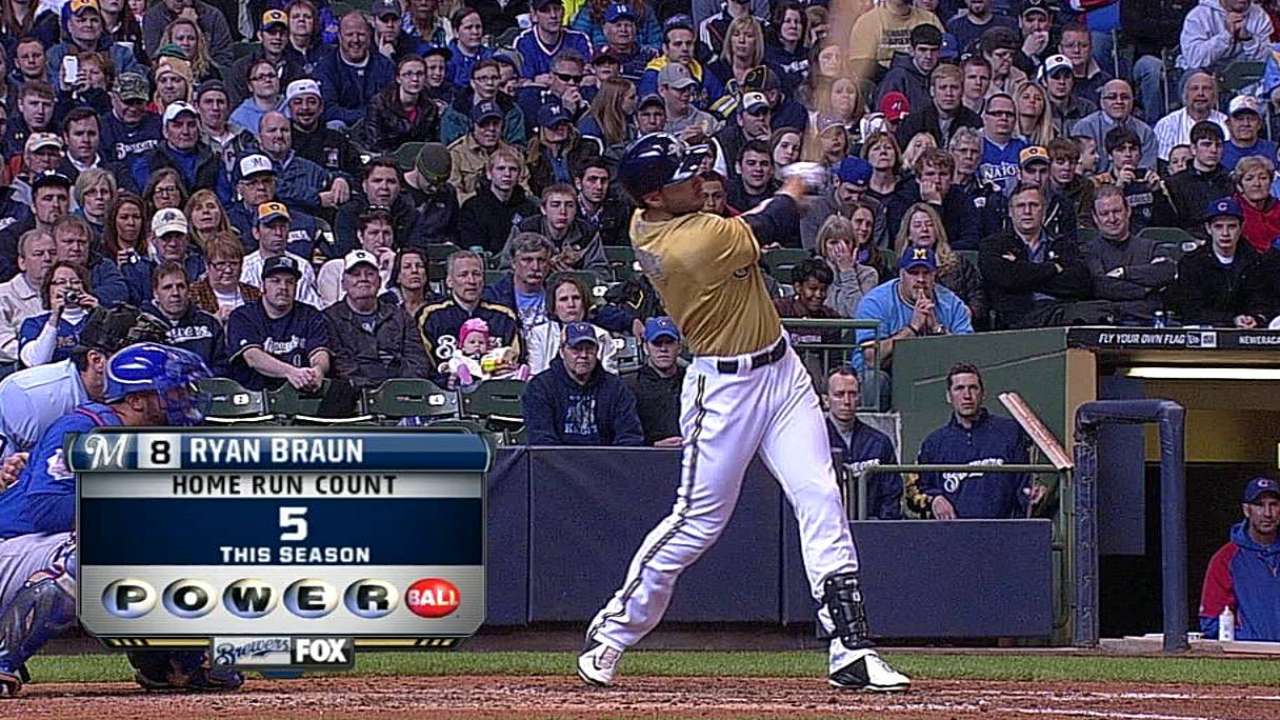 SAN DIEGO -- The Brewers are winning and Ryan Braun's clutch hitting has been one of the biggest reasons why. So what if he's only got five of them in his last 32 at-bats? Those five hits have all been huge.
That's the mindset Braun's teammates and manager are taking toward his slump.
"Every time he puts the ball in play, it's a big home run," center fielder Carlos Gomez said.
Four of Braun's five hits during the slump have been homers and all have come at crucial moments. If that's a slump, Gomez says he's eager to see how many games Braun will win for the club when he inevitably gets hot.
"He could get 200 at-bats and strike out just five times. He's not a guy that's going to be like that the whole year."
Manager Ron Roenicke believes those types of big hits make it a lot easier to break out of a slump.
"When you're not swinging the bat well, and you're winning ballgames for the team with the few hits that you're getting, it's huge," Roenicke said. "If you're only scratching out a couple and they're big hits, it makes a difference in your confidence."
Although Petco Park in San Diego is known as a pitcher-friendly stadium, Braun has had success there, going 18-for-57 lifetime, including a three-homer, six-RBI game last April.
A.J. Cassavell is a reporter for MLB.com Follow him on Twitter @ajcassavell. This story was not subject to the approval of Major League Baseball or its clubs.