Roenicke hopes to establish stability in back of 'pen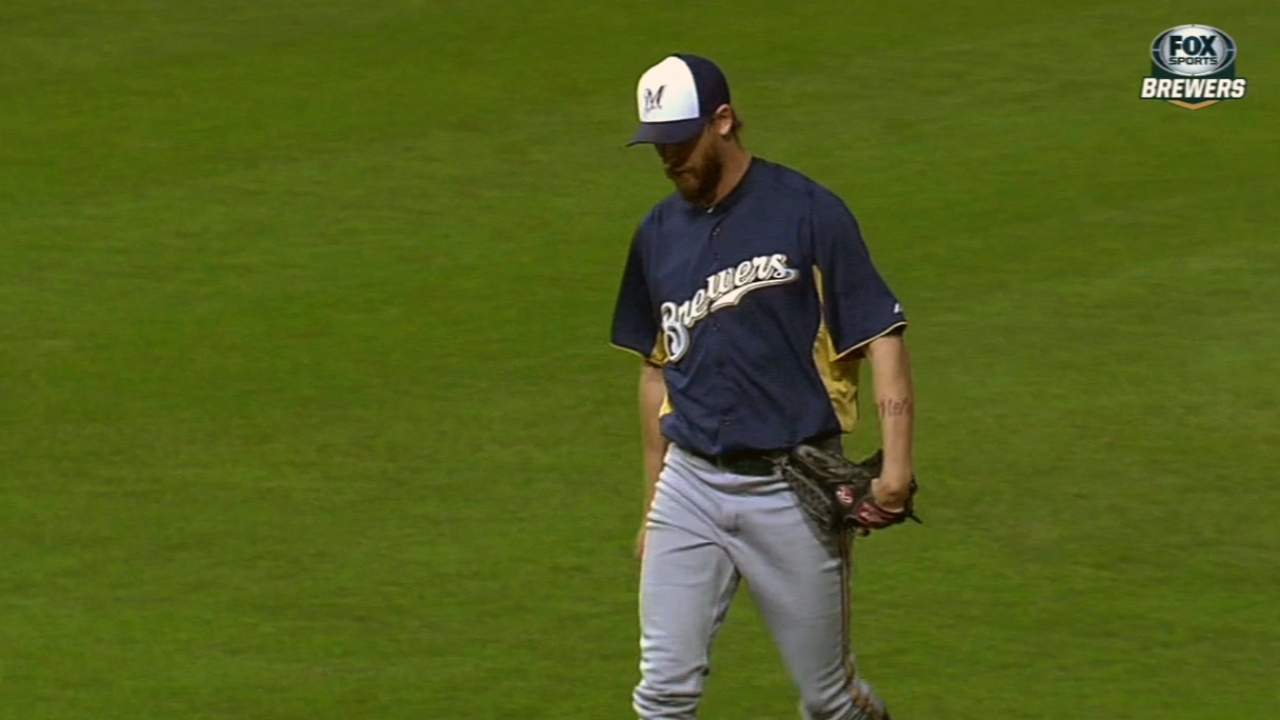 SAN DIEGO -- Baseball players are creatures of habit, typically functioning more effectively in roles that are clearly defined and laid out for them.
Brewers manager Ron Roenicke knows this well, and he's looking for exactly that kind of stability in the back end of his suddenly red-hot bullpen.
"For our team to really settle down in the bullpen, we need the eighth and ninth with pretty much the same guys to pitch those," Roenicke said. "If you pitch three in a row, obviously somebody else needs to slide in there. But if you can steady those two spots, it really frees me up and [pitching coach Rick Kranitz] to really figure out what to do with the other guys."
The Brewers' 3.76 bullpen ERA is seventh in the National League, but their relievers have been dominant recently, going 3-0 with a 1.33 ERA in the last nine games.
A lot of that can be attributed to former closer John Axford, who allowed nine runs in his first four outings, but hasn't surrendered a run -- and has given up just two hits -- since.
"We're getting to that point where, whether he's in in the eighth or ninth, the way he's throwing, he can pitch either one," said Roenicke, who has brought Axford into a game in the eighth inning only one time since he surrendered his closer role.
Given Axford's ninth-inning troubles, Jim Henderson has filled in nicely as the closer, allowing just one run on the young season. He's picked up four saves and a couple of victories.
For now, Roenicke isn't yet ready to commit to Axford as his everyday eighth-inning guy, but he says he'll mix and match, and Axford could even see time in the ninth in the near future if the situation warrants.
A.J. Cassavell is a reporter for MLB.com Follow him on Twitter @ajcassavell. This story was not subject to the approval of Major League Baseball or its clubs.