Lohse hopeful to make Sunday start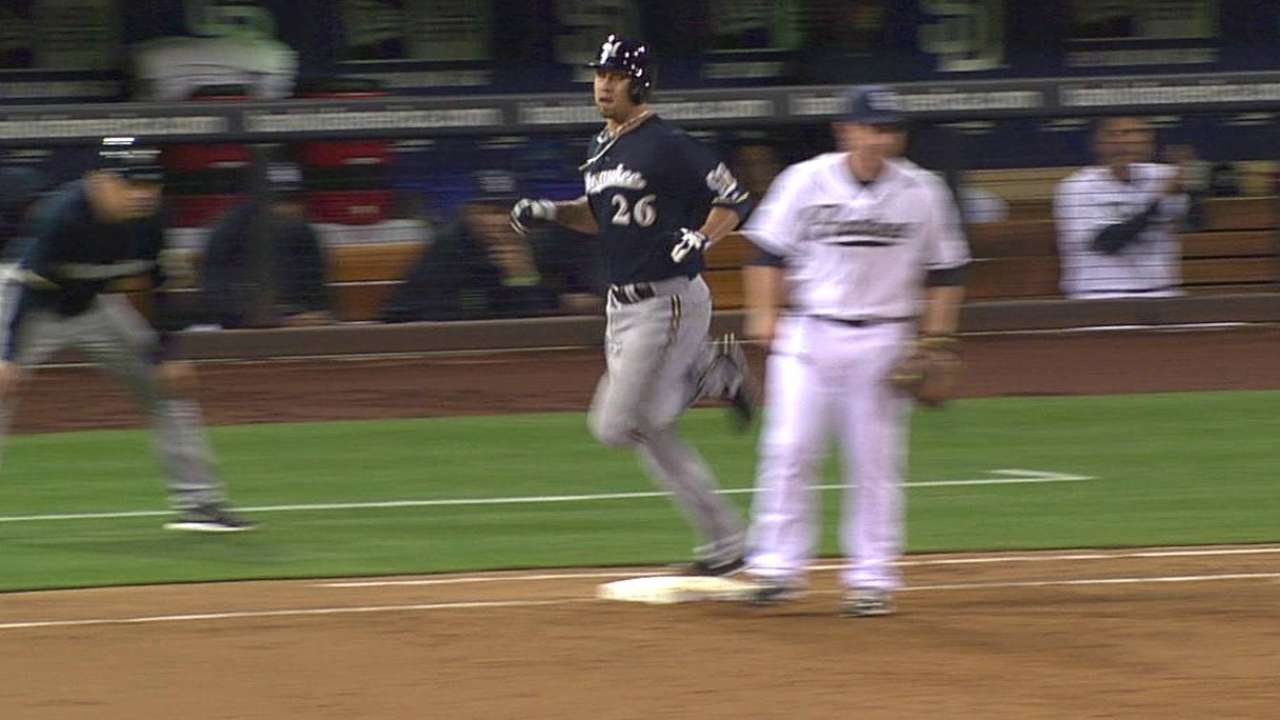 SAN DIEGO -- Kyle Lohse insists he'll be ready to take the ball on Sunday against the Dodgers, but Brewers manager Ron Roenicke is prepared to push the right-hander's start back a day or two if he isn't.
Lohse dislocated his left pinkie finger on Monday night while running to first on a bunt attempt. His finger brushed against the elbow of Padres second baseman Jedd Gyorko, who was covering first.
On Tuesday, Lohse's finger was taped together with his left ring finger. But Lohse isn't sure how he'll treat his finger pre-start.
One thing Lohse is certain of, however, is that whatever he chooses to do won't affect him. Even if the two fingers are taped together, Lohse has always put them into the same hole in his glove.
Plus, it's not like Lohse has never dealt with this issue. He says it's happened so many times, he can't count them all -- dating back to his high school football days when the finger got caught on an opponent's jersey as he tried to make a tackle.
"The ligaments have been so stretched over time that it's pretty easy for it to pop back out," Lohse said. "But this time it was so jammed out there, it took quite a bit of pulling to get back in."
Whether he can swing a bat isn't of much concern to Roenicke, who will be afforded an off-day on Thursday. The extra day means if Lohse is still ailing, Yovani Gallardo could slide into his spot.
Still, Lohse, whom the Brewers signed for three years and $33 million in the offseason, insists he doesn't need the extra day. As long as the injury isn't affecting how he pitches, Lohse says he's all set to take the hill.
"You never feel really 100 percent out there, anyway," Lohse said. "If someone says they do, they're lying."
AJ Cassavell is a reporter for MLB.com. Follow him on Twitter @ajcassavell. This story was not subject to the approval of Major League Baseball or its clubs.