Brewers showing first-strike capability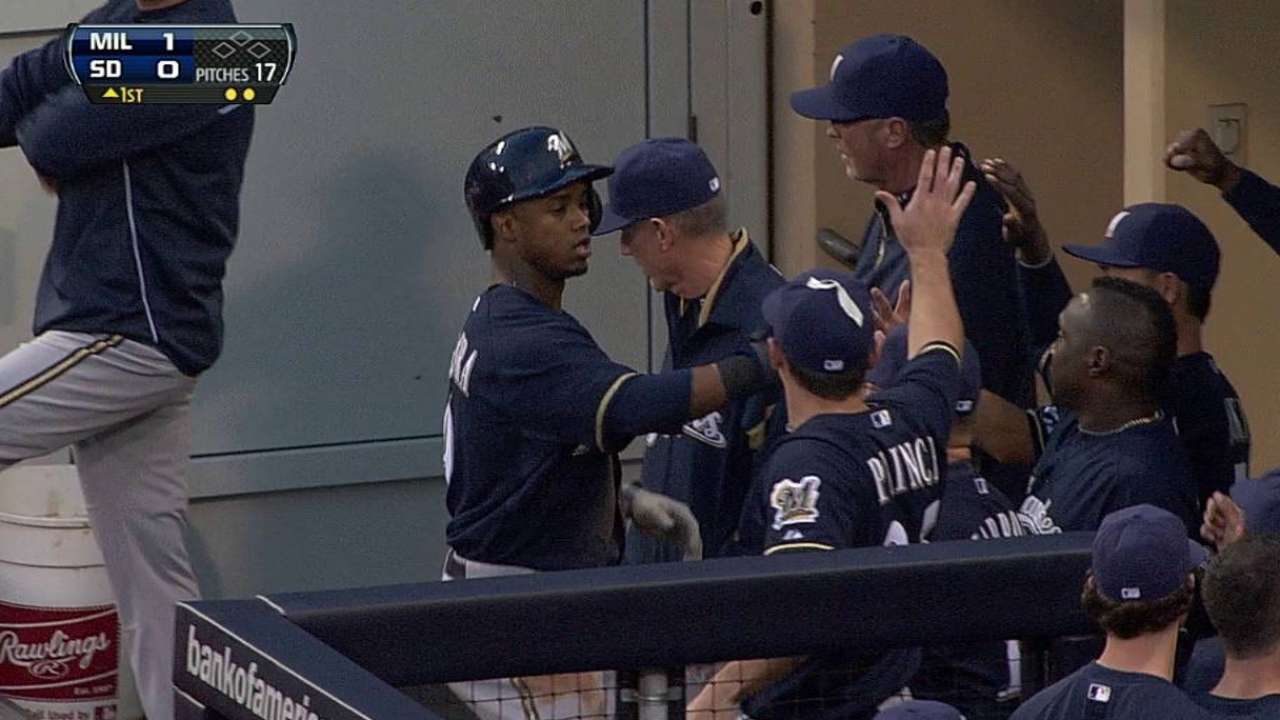 SAN DIEGO -- If there is one inning during which his offense should be able to batter the opposing pitcher, Ron Roenicke believes it should be the first.
The Brewers' manager has been especially pleased this season, as his club has outscored its opponents, 17-3, in the first inning.
Before Wednesday's series finale in San Diego, Roenicke was asked which pleased him most -- the high run total for his club or the low run totals for his opponents.
"I'll take the runs," Roenicke said, "because the first inning should be the hardest inning for a pitcher."
During their current nine-game winning streak, entering Wednesday's game, Milwaukee has scored 12 first-inning runs. The Crew hadn't surrendered any during that stretch until Tuesday, when starter Yovani Gallardo gave up a pair.
"It's a different mound than the bullpen, you're trying to figure it out," Roenicke said. "Usually that's the inning. The first and second inning are usually the innings that the starters struggle. Yesterday, Yo struggled, but for some reason we've been really good with that."
AJ Cassavell is a reporter for MLB.com. Follow him on Twitter @ajcassavell. This story was not subject to the approval of Major League Baseball or its clubs.