Weeks continues to play through struggles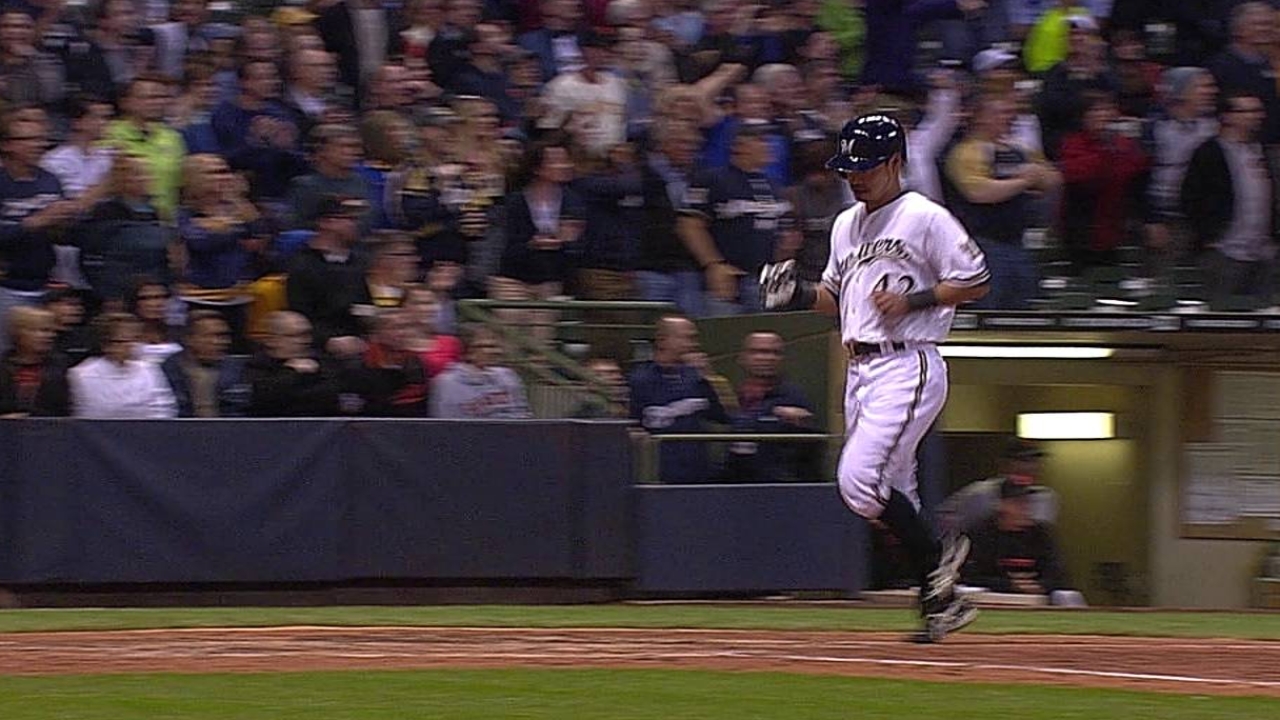 LOS ANGELES -- Brewers manager Ron Roenicke said on Friday that he might be more likely to sit slumping second baseman Rickie Weeks if the team weren't so short of other infield options.
"I think if Aramis [Ramirez] was here, I would probably think about it a little bit more," Roenicke said. "Because we would have guys that could fill in that I would feel really good about."
Instead, his two primary options -- Yuniesky Betancourt and Alex Gonzalez -- were needed to start at third base and first on Friday. Ramirez, the regular third baseman, is on the disabled list with a sprained left knee, and first baseman Corey Hart is still recovering from right knee surgery.
Weeks, meanwhile, has been swinging though a prolonged slump. Through Wednesday, he had five hits in his last 59 at-bats.
Roenicke said he hadn't approached Weeks in recent days about taking a break, and dismissed the notion that Weeks' two-error night in San Diego on Wednesday was a sign of taking an offensive funk into the field.
"Oh, no," Roenicke said. "That's a one-game thing, where any player can have a bad day, offensively or defensively. Certainly, defensively, it's going to come up. He has been playing well for us.
"It's like when you see a guy like [defensive-minded catcher Martin] Maldonado having a bad game throwing for us last year. That's the last thing I think he would have problems with, but it's going to happen."
Roenicke saw positives at the plate in Weeks' 1-for-4 night against the Padres on Wednesday. His last at-bat, for example, was a line drive to the left-center-field gap that the Padres had well-positioned.
"I thought he had pretty good at-bats," Roenicke said. "To me, it's a positive. I know the numbers don't always show that, but I thought it was a good day for him. When you keep squaring-up balls, it's going to happen. You can't keep lining out. You can't keep running into bad luck all the time."
Adam McCalvy is a reporter for MLB.com. Read his blog, Brew Beat, and follow him on Twitter at @AdamMcCalvy. This story was not subject to the approval of Major League Baseball or its clubs.