Gonzalez troubled by both legs after hamstring strain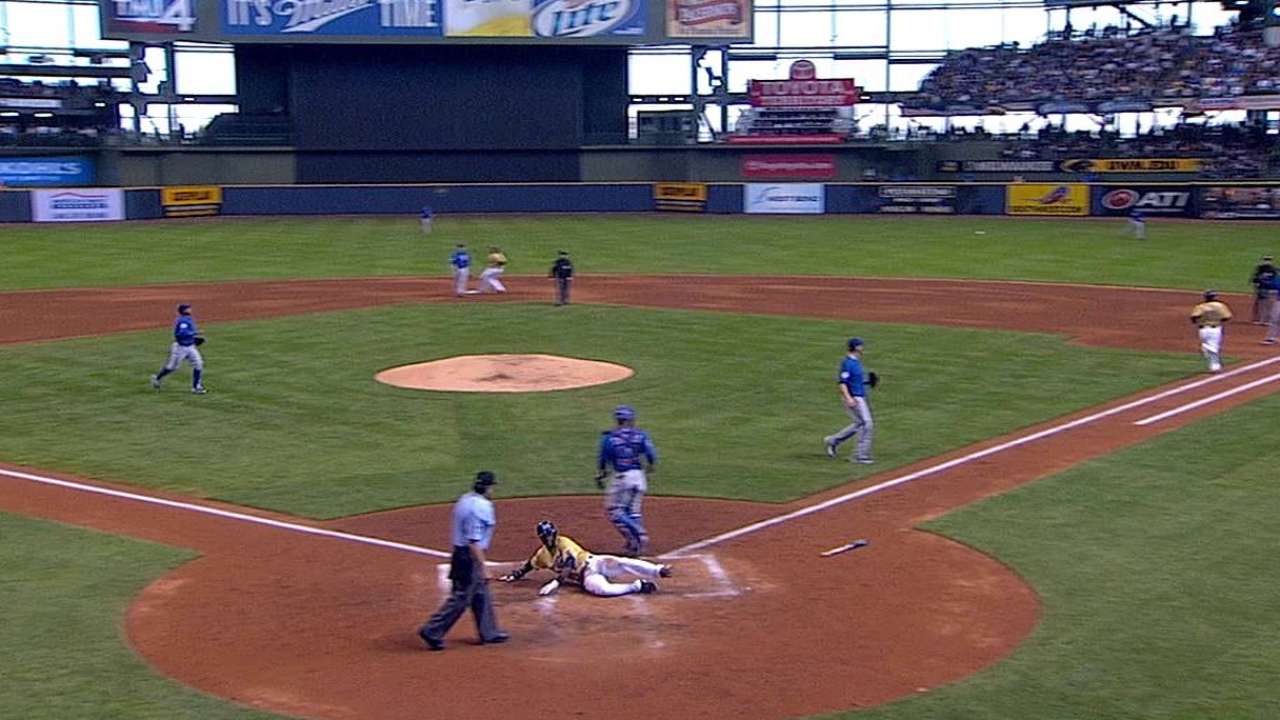 LOS ANGELES -- Brewers infielder Alex Gonzalez was already playing with one leg at less than 100 percent, and now he has an issue with the other. The veteran sat out Sunday's series finale at Dodger Stadium after tweaking his left hamstring the night before.
Gonzalez is off to a tough start at the plate, and has been clearly slowed on the bases and in the field by his surgically-repaired right knee, but has been a vital part of the infield rotation because the Brewers are playing without injured first baseman Corey Hart and third baseman Aramis Ramirez.
"Nobody feels 100 percent," Gonzalez said. "But I feel like I can come to the field and do a lot of things. I'm still working to get strong."
He is nearly a full year removed from the injury that ended his debut season with the Brewers, a torn right ACL suffered May 5 at San Francisco. He conceded that leg is still giving him some trouble.
"I have to get the quad stronger to get my knee stable," he said. "That muscle is important because you have to support your knee. That's why I come to the ballpark every day and do my exercises, to get it stronger. It's taking some time, though. It's very tough to get back the muscle you lost after surgery."
Brewers manager Ron Roenicke was able to give Gonzalez a break on Sunday because shortstop Jean Segura was back in the starting lineup. Segura's nail separated from the index finger on his throwing hand while fielding grounders Saturday afternoon, but he was able to return to action for the series finale after getting treatment.
Adam McCalvy is a reporter for MLB.com. Read his blog, Brew Beat, and follow him on Twitter at @AdamMcCalvy. This story was not subject to the approval of Major League Baseball or its clubs.