Henderson searches for efficiency in closer role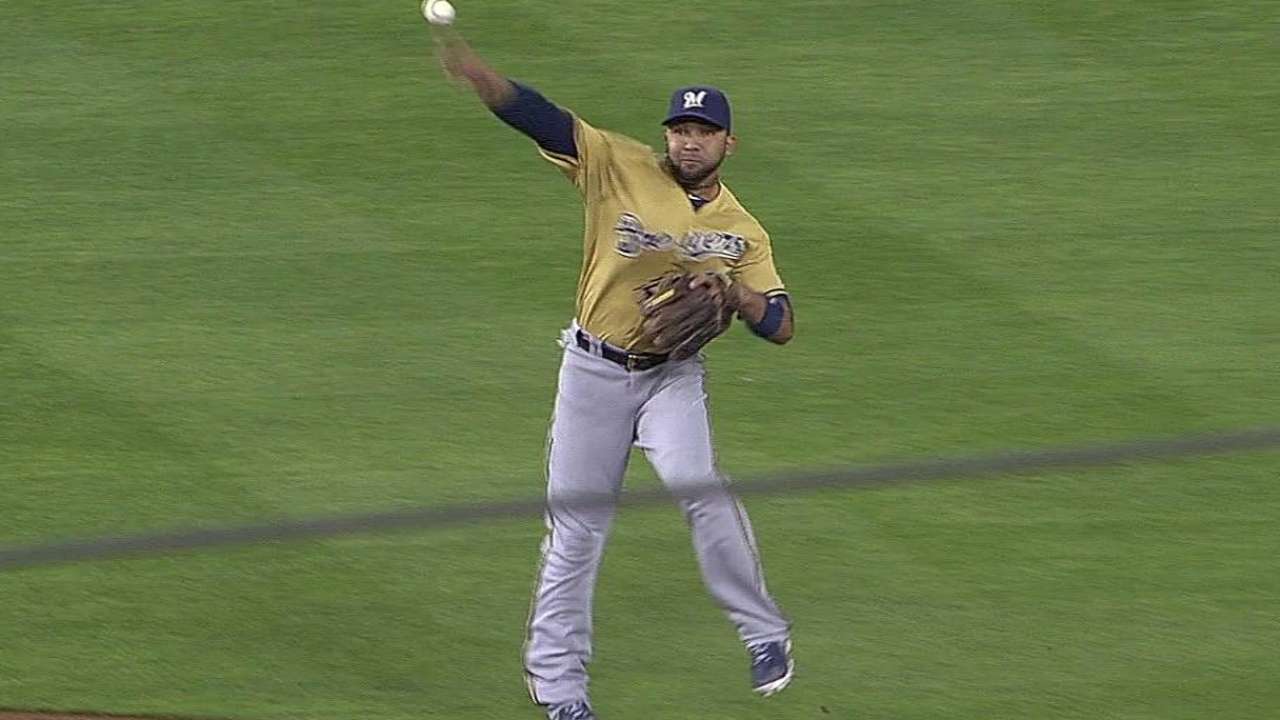 LOS ANGELES -- Jim Henderson is getting the job done as the Brewers' closer, but has been forced to work a bit harder than he would like.
Henderson converted each of his first six save opportunities after taking over for John Axford and entered Sunday with an 0.82 ERA. That's very good. What's not so good, manager Ron Roenicke noted, are Henderson's pitch counts, which have topped 20 in three of his saves, including a 30-pitch effort against the Cubs on April 8.
Saturday's save against the Dodgers required 23 pitches, though five were thrown after third baseman Yuniesky Betancourt's error on what could have been a game-ending groundout. Henderson was more upset about the seven pitches he threw five batters earlier, when he walked Nick Punto with the dangerous Adrian Gonzalez on deck.
"That can't happen," Henderson said. "I have to improve those areas. I have to get the guys I need to get out, go after them. That was my goal when I talked to you guys earlier, to not beat myself. I have to work on that."
It's mostly a matter of mechanics, Henderson said.
"With my delivery and how funky it is, it's all about timing," he said. "If one little thing is off in my delivery, it causes it to go up and away to the lefty. I have to make sure that arm is in the right position and everything."
He added, "I thought about it last night, and the positive of it is that I'm not as sharp as I [can be], but I'm getting the job done."
He is also enjoying the role, though Henderson has been clear that he would like to see Axford win it back at some point. Their relationship is similar to the one Axford had with Trevor Hoffman in 2010, when Axford took over amid Hoffman's early-season struggles and essentially never let the job go.
When the Brewers visited San Diego last week, the trio went to lunch together.
"Ax told me, 'Hey, we're going to lunch if you want to go.' Any human being in the world is not going to pass that up," Henderson said. "Trevor said to Ax, 'Now you know how it feels.' It was a good compliment to me, and it was probably good that we could joke about it."
Adam McCalvy is a reporter for MLB.com. Read his blog, Brew Beat, and follow him on Twitter at @AdamMcCalvy. This story was not subject to the approval of Major League Baseball or its clubs.