Schafer's role more than just hitting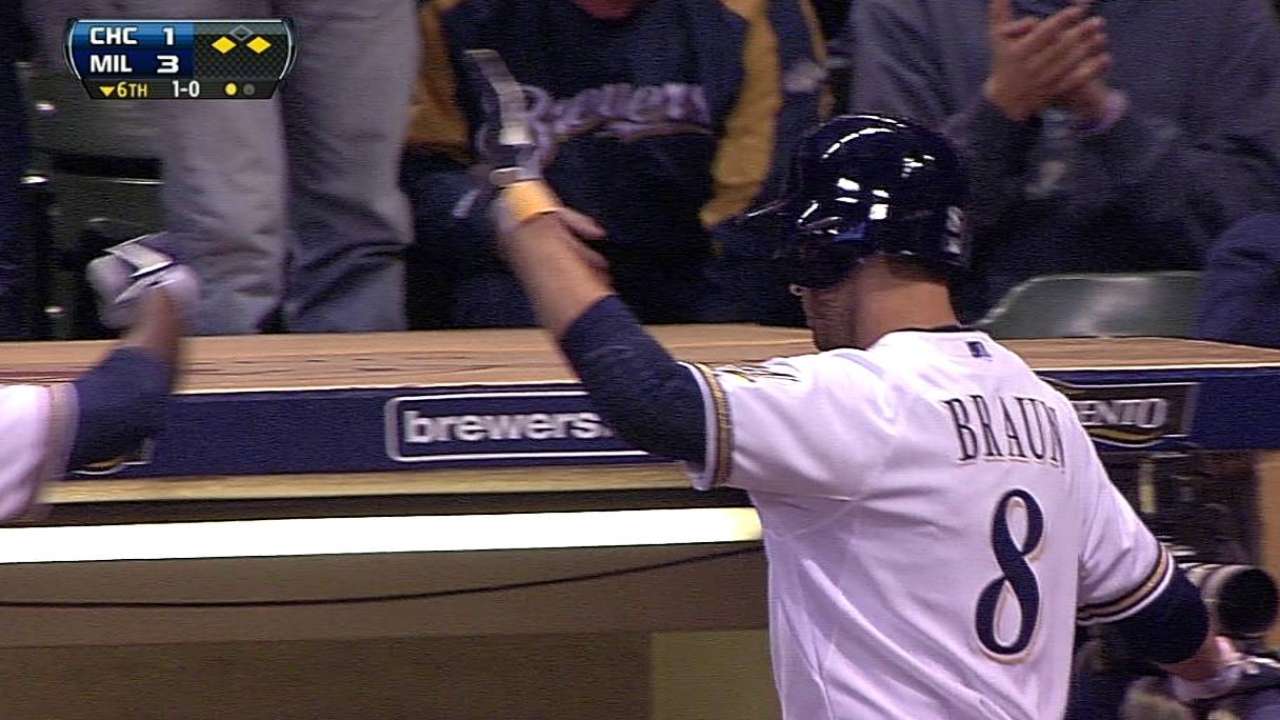 MILWAUKEE -- Rookie reserve outfielder Logan Schafer's April batting average did not stand out, but he helped the Brewers win in other ways, manager Ron Roenicke argued.
"He's still playing the good defense, and he can go in and bunt, but the hitting part, it's difficult, and I knew it would be," Roenicke said. "I didn't know how much playing time I could give him out there. Certainly, the more times I can start him, I think he'll be fine in this role."
Schafer, the 11th ranked prospect in the Brewers' system, was 4-for-25 (.160) in April, including 3-for-11 as a pinch-hitter. His lone RBI came on a perfectly-executed squeeze bunt on April 20 against the Cubs.
"The good thing about him in this role is he has a lot of plusses, and even if he's not hitting, he still can help us in what we need to do," Roenicke said. "Other guys, they only have one plus. Maybe they're a good hitter, and so they need to hit. Maybe they're good defensively, so they need to play great defense. But Logan, he's capable of doing a lot of different things to help us. If he was just a hitter, I'd have to think about, 'Well, what are we doing here.'
"But because he's so good defensively, because I can put him in as a pinch-runner, because I can put him in and use him as a pinch-bunter, he still has, I think, a lot of value to us. And hopefully I'll get him enough at-bats so he can swing it better."
Finding at-bats in the Brewers' outfield is a challenge, with left fielder Ryan Braun and center fielder Carlos Gomez playing every day, and right fielder Norichika Aoki only taking the occasional day off. One of those days was Wednesday, when Aoki sat amid a 9-for 59 (.153) funk. Schafer hit leadoff, and went 0-for-4 with a walk.
Adam McCalvy is a reporter for MLB.com. Read his blog, Brew Beat, and follow him on Twitter at @AdamMcCalvy. This story was not subject to the approval of Major League Baseball or its clubs.