Roenicke to run regardless of score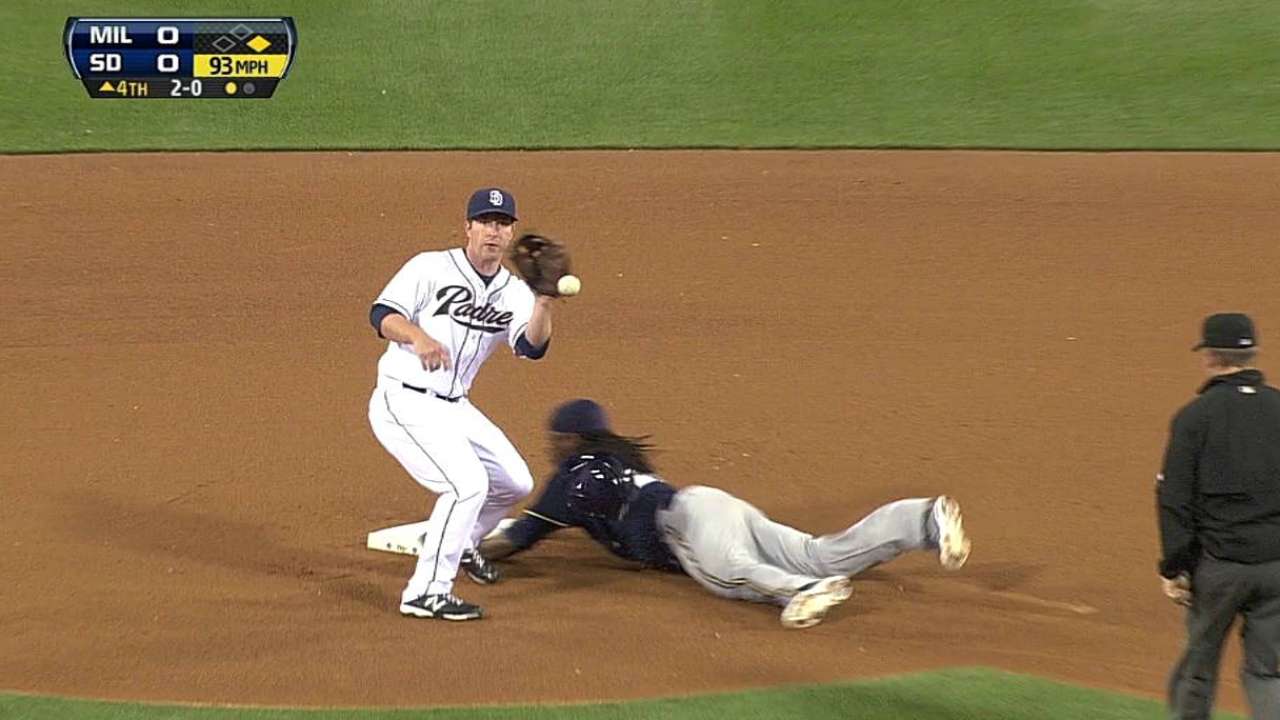 MILWAUKEE -- Brewers manager Ron Roenicke did not care that Pirates catcher Russell Martin appeared perturbed by Carlos Gomez stealing second and third base in the eighth inning on Tuesday with the Brewers ahead, 12-8. Gomez had been hit by a pitch after Rickie Weeks belted a three-run home run.
"I think Russell was screaming all game," Roenicke said. "I don't know what he was yelling. … That's the old kind of school -- it's five runs -- you can keep running until you're up more than five runs, then you stop. Today's game is way more than just five runs. It's not safe anymore. There's a lot more runs score.
"I'm a new-school guy, definitely. I'm not going to try to embarrass anybody, but if it's in the sixth, seventh inning and we're up five, we're running. I don't want to have [relievers Jim] Henderson and [John] Axford up every day. It makes no sense. You try to get enough runs so you don't have to get up your closer.
"I'm concerned about this team more than I'm concerned about the other team and how they feel about things. If running is part of our game and we score more because of it, we're going to run."
On the Brewers' last homestand, Gomez was running with the Brewers ahead by six runs in the sixth inning against Matt Cain and the Giants, and Roenicke offered a similar argument for it.
The Brewers stole four bases in Wednesday's loss to Pittsburgh to up their total to 24 on the season.
Adam McCalvy is a reporter for MLB.com. Read his blog, Brew Beat, and follow him on Twitter at @AdamMcCalvy. This story was not subject to the approval of Major League Baseball or its clubs.