Roenicke: No set eighth-inning man for now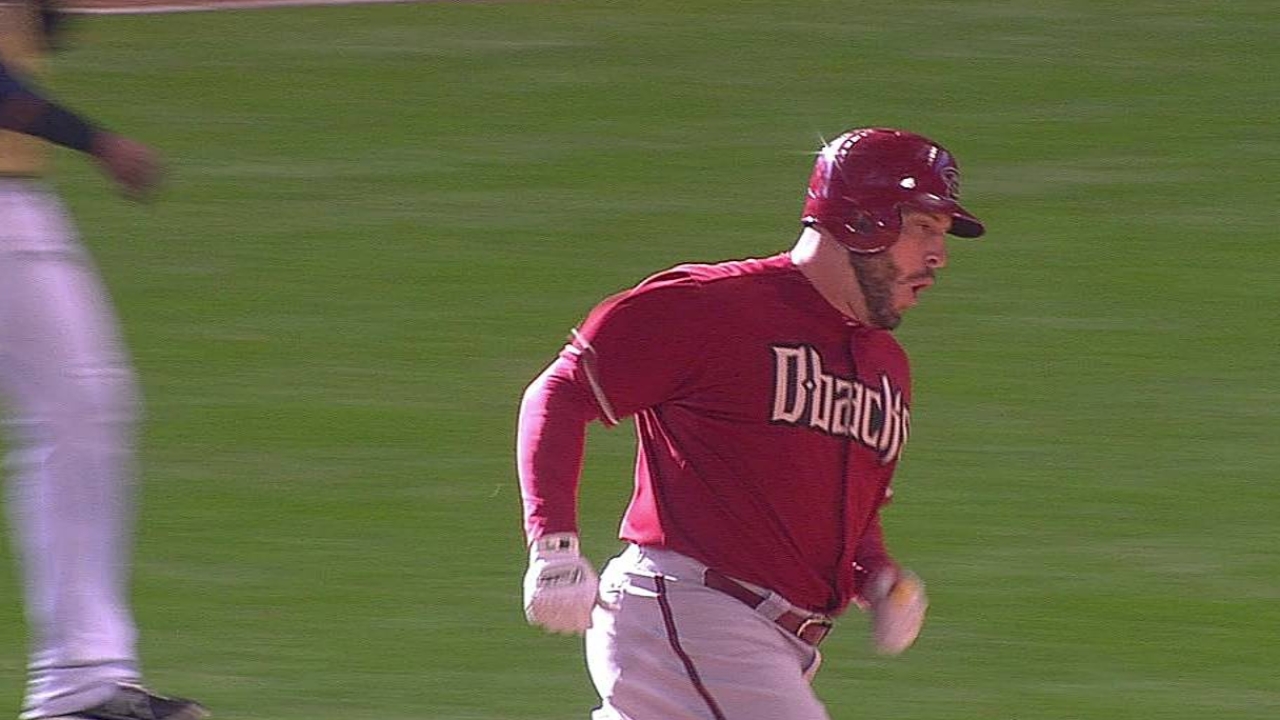 MILWAUKEE -- A day after John Axford surrendered his sixth home run of the young season and received his third loss, Brewers manager Ron Roenicke said matchups would determine his eighth-inning strategy in the days to come.
"Right now, [Jim] Henderson will be the closer," Roenicke said, "but the other guys, we'll look at the lineups. What worked really well is when we figured out what lineup for Ax, what lineup fit the left-handers [Michael] Gonzalez and [Tom] Gorzelanny, and do it that way.
"Whether it's the seventh, eighth [for Axford], I don't know for sure. It's probably easier on us, when we're looking at lineups, to do it that way. I know the players want to be in a role, but sometimes those hitters don't match up with what you're putting out there."
Axford was charged with four runs, three earned, Wednesday on four hits, including a tying, two-run home run to Starling Marte and three singles. One was a bloop hit that second baseman Rickie Weeks accidentally kicked farther into right field while the Pirates' go-ahead run scored. The Pirates then added an insurance run charged to Axford that scored after he left the game.
The outing represented an abrupt end to an eight-game stretch during which Axford posted a 1.23 ERA and a .192 opponents' average.
Roenicke did not consider his "eighth inning by committee" approach a significant change.
"I didn't talk to Ax about his pitching the eighth [in the first place]," Roenicke said. "I don't need to talk to him. He knows that somewhere there, later on when it matches up, that he's going to be available. We'll do that for a while and see how it goes. It was working well for a while, and I think it can work well."
Adam McCalvy is a reporter for MLB.com. Read his blog, Brew Beat, and follow him on Twitter at @AdamMcCalvy. This story was not subject to the approval of Major League Baseball or its clubs.