Segura out-slugging Brewers' expectations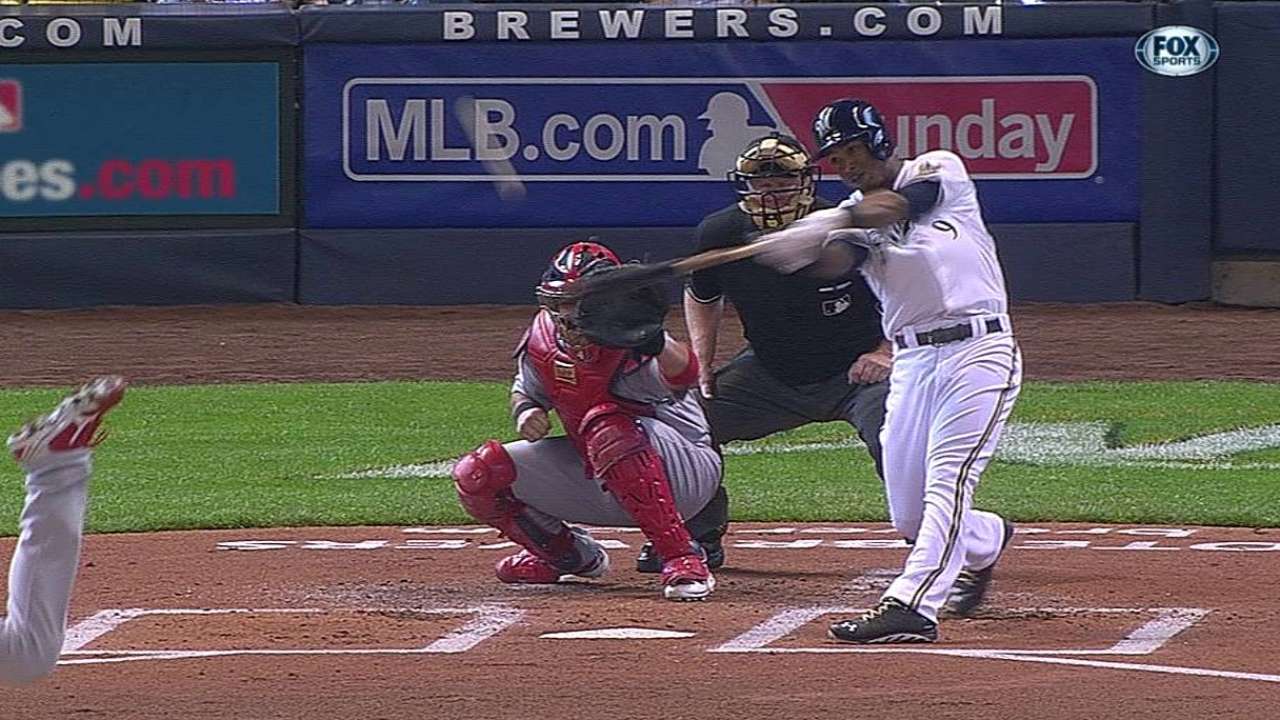 MILWAUKEE -- Second-year Brewers shortstop Jean Segura entered Sunday's series finale batting .336 with four home runs and 13 RBIs. He was tied for the National League lead with three triples, tied for third with eight stolen bases and tied for fourth in average.
Yes, he is exceeding the Brewers' expectations, especially in the power department.
"Everything he's doing is really good," manager Ron Roenicke said. "I didn't think he'd be hitting whatever he is now. Yesterday, [hitting] into three double plays was a complete shock. Even after the first two, the last thing I thought on the last one was that he would hit into a double play. Not going to happen to him again.
"He is really playing well. Driving the ball, stealing bases. The defense -- we knew he was going to be good defensively, but I still thought he would make some mistakes, just being young. He's not making too many mistakes."
Through his first 107 at-bats this season, two things appear clear: Segura likes hitting at Miller Park, and he likes hitting to the opposite field.
Each of his first four home runs and seven of his first 10 extra-base hits came at home, and all four of the homers were to straightaway center field (two) or right field (two). His first-inning, two-run homer off Adam Wainwright on Saturday landed in the visitors' bullpen in right field.
"That's been his strength," Roenicke said. "Before we got him, we knew he hit the ball hard the other way, which tells me when you do that, that you're going to hit for a better average and drive in runs. He's fun to watch."
Adam McCalvy is a reporter for MLB.com. Read his blog, Brew Beat, and follow him on Twitter at @AdamMcCalvy. This story was not subject to the approval of Major League Baseball or its clubs.