Aramis on track for first back-to-back action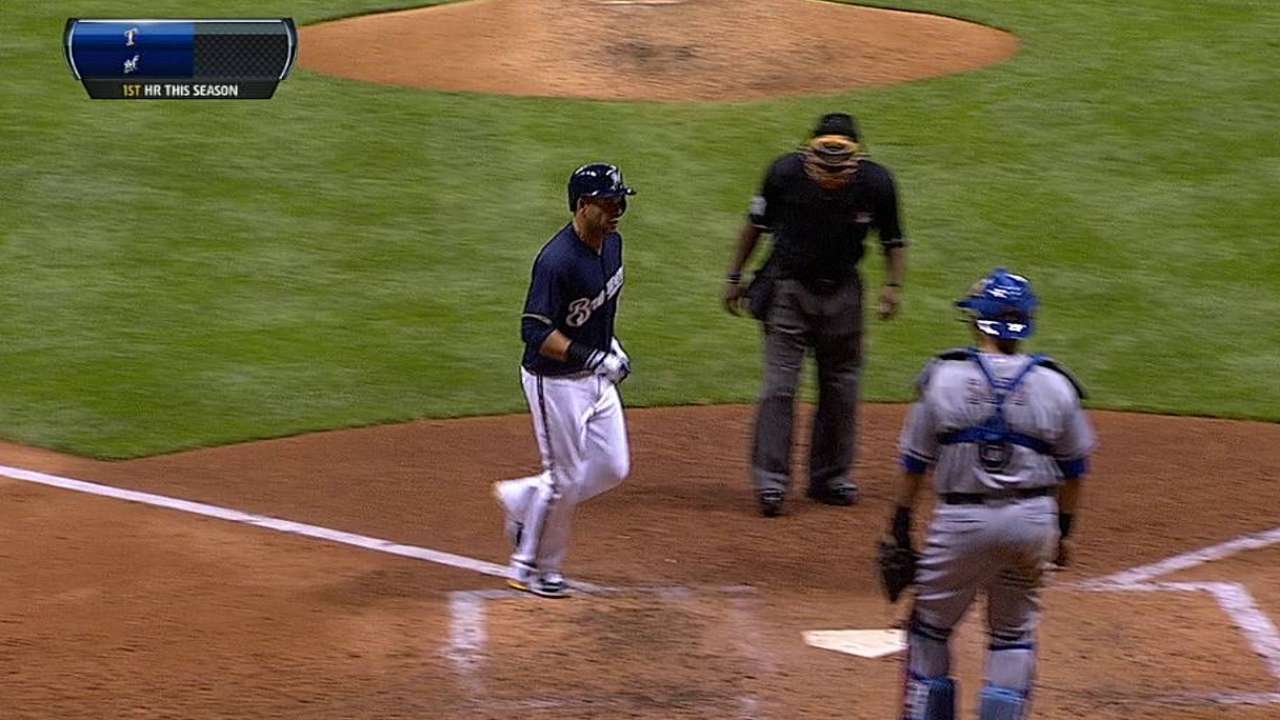 MILWAUKEE -- Assuming his still-healing left knee holds up, Brewers third baseman Aramis Ramirez will play his first back-to-back games this week since returning from a month-long stint on the disabled list.
Ramirez was back in the lineup Tuesday against the Rangers and hit his first home run of the season in the seventh inning of the Brewers' 6-3 win. He's also expected to play Wednesday before another off-day in the schedule on Thursday allows for another day of rest.
After playing six innings in each of his first two starts off the DL as a precaution, Ramirez played through the seventh on Tuesday.
"It's going to take a little bit for him to not be sore the next day, and to play nine [innings every day]," manager Ron Roenicke said. "I don't know if that's going to be on the road trip; I don't know when we're going to be able to do that.
"He doesn't like coming out of the game. I talk to him before the game a lot to make sure that when it comes that time, there's not a big argument. He doesn't want to come out."
Ramirez's home run did come one at-bat too late. He batted with the bases loaded in the fourth inning and struck out before going deep with the bases empty three innings later.
"I just liked his swings," Roenicke said.
Adam McCalvy is a reporter for MLB.com. Read his blog, Brew Beat, and follow him on Twitter at @AdamMcCalvy. This story was not subject to the approval of Major League Baseball or its clubs.