Brewers easing into Interleague slate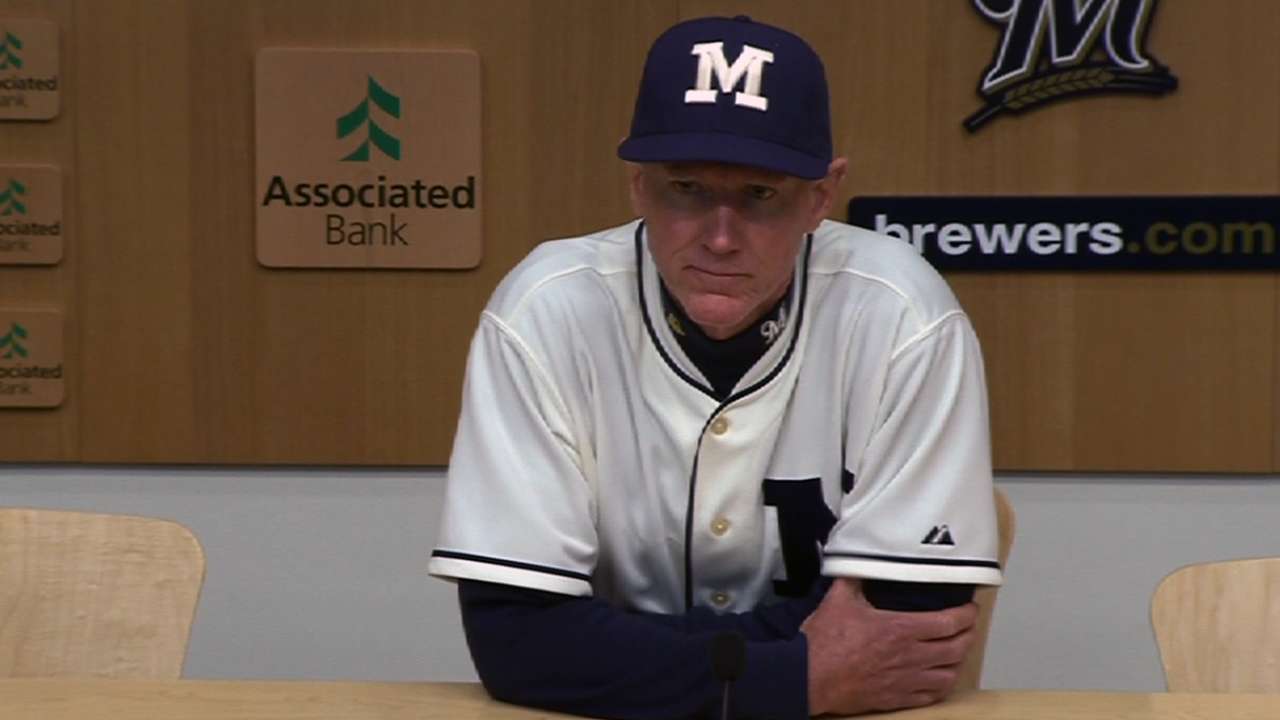 MILWAUKEE -- The Brewers got their first dose of Interleague Play on Tuesday, when the Rangers came to town for a quick two-game series. Milwaukee will be less affected than many clubs by the schedule changes enacted this year.
The Astros' move to the American League meant the start of year-round Interleague games. The Angels opened their season in Cincinnati, for example, and the Tigers will finish in Miami. For those clubs, used to employing a designated hitter, it meant playing significant games under significantly different rules.
But the Brewers' Interleague slate is not much different than usual. Besides these two home games against Texas, they play four games against Minnesota from May 27-30 (the first two at home and the second two in Minneapolis), three against the A's at home from June 3-5, three in Houston from June 18-20, three in Seattle from Aug. 9-11, two in Texas on Aug. 13-14 and at home against the Angels from Aug. 30-Sept. 1.
"It's not so different here, because we play National League rules, but going on the road with a DH will be different," manager Ron Roenicke said. "I don't know if preparing for them is that much different."
With year-round Interleague Play further blurring the once stark lines between the AL and NL, some have wondered if baseball will someday make the designated-hitter rule universal.
Roenicke was asked for his take on that topic.
"I'll get myself in trouble, probably, answering that," said Roenicke, who gave it a try anyway. "I think, for one, if they go to one or the other, it sounds like they would lean toward the DH. Being in the National League, when you enjoy the strategies of it, it makes me kind of not want to go that way. I understand if you get a DH, the union likes it, because you get another guy in the lineup, a big basher. But I enjoy the National League game."
Those are issues to be debated later. On Tuesday, Roenicke was mostly focused on a tough Rangers team.
"They're pitching well, too, but their offense, they can outslug you, and they've been doing it for at least 10 years now," Roenicke said. "Fantastic offense."
Adam McCalvy is a reporter for MLB.com. Read his blog, Brew Beat, and follow him on Twitter at @AdamMcCalvy. This story was not subject to the approval of Major League Baseball or its clubs.