Road trip to test Aramis' knee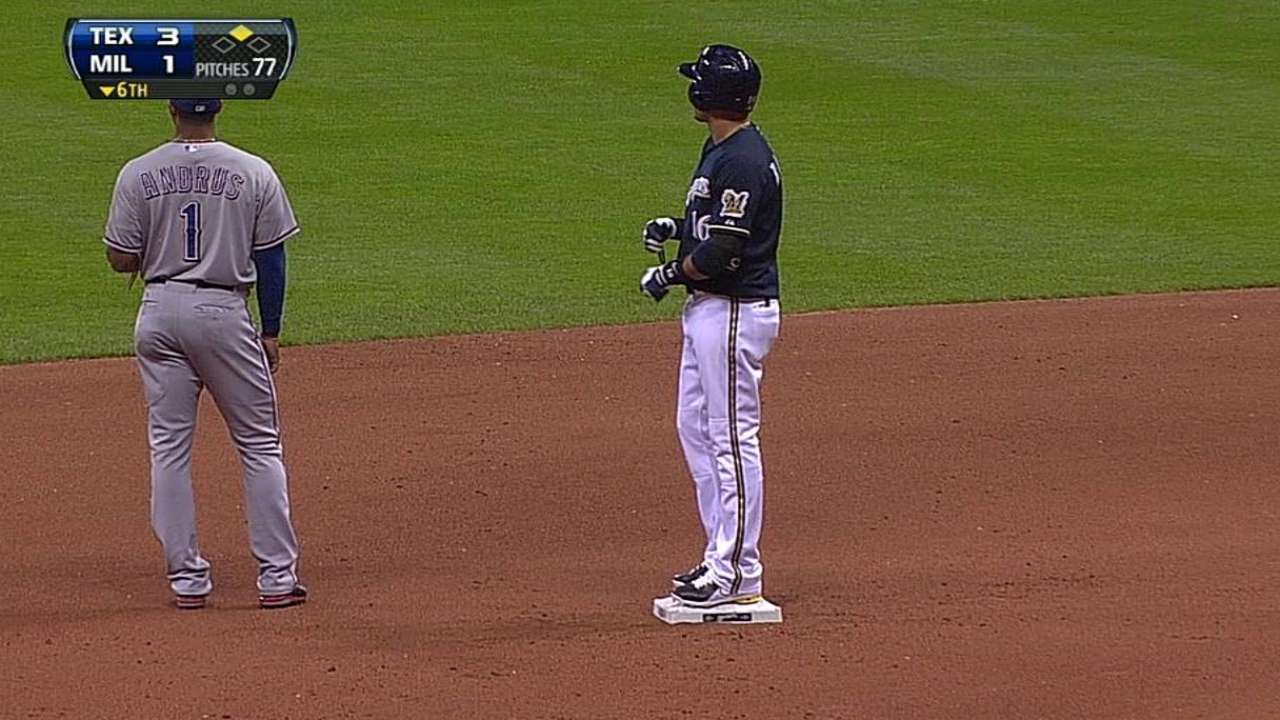 CINCINNATI -- Brewers third baseman Aramis Ramirez said he is feeling good since returning from a month-long stint on the disabled list, and he's looked good, too, going 6-for-10 with a home run and two RBIs in his first four games. On Wednesday against the Rangers, he played all nine innings for the first time since getting hurt.
Now comes a stiff test for Ramirez's still-improving left knee: Thirteen games scheduled for as many days.
"We'll wait and see with it, but I talked to him, and he won't be playing nine innings for [13] straight," manager Ron Roenicke said. "What I wanted to do was have a tentative plan with him and then adjust."
That plan remained in-house, but so far, the returns look promising. Ramirez missed a month with a sprained knee and returned to the lineup last week without a Minor League rehab assignment.
"I prepared myself for that," Ramirez said. "I did a lot of cage work, tried to simulate the game as much as possible, and it paid off. If you prepare yourself and keep yourself in shape, you should be able to do that."
The one thing no hitter can prepare for, short of going on a rehab assignment, is seeing live pitching for the first time after a long layoff. Yet Roenicke saw only one poor at-bat in Ramirez's first four games back: A fourth-inning strikeout against Rangers right-hander Justin Grimm with the bases loaded on Wednesday.
"That's the hard part -- live pitching," Ramirez said. "You go out there and battle. My first few at-bats, even though I got a few hits, I wasn't comfortable. But I still tried to go out there and battle."
Ramirez played six innings in each of his first two games off the DL, then played eight innings on Tuesday and all nine the next night against the Rangers. He called the team's current 10-game road trip to Cincinnati, Pittsburgh and St. Louis a big one, and said he would like to play full games on a more regular basis.
"If the game is close, yeah," Ramirez said. "If the game is out of line -- if we're losing by a lot, winning by a lot -- it makes no sense for me to play nine innings. We'll see how it goes. I don't like to get too far ahead of myself. If I feel good, I'll be out there."
Adam McCalvy is a reporter for MLB.com. Read his blog, Brew Beat, and follow him on Twitter at @AdamMcCalvy. This story was not subject to the approval of Major League Baseball or its clubs.