Estrada's confidence returns with extra 'pen session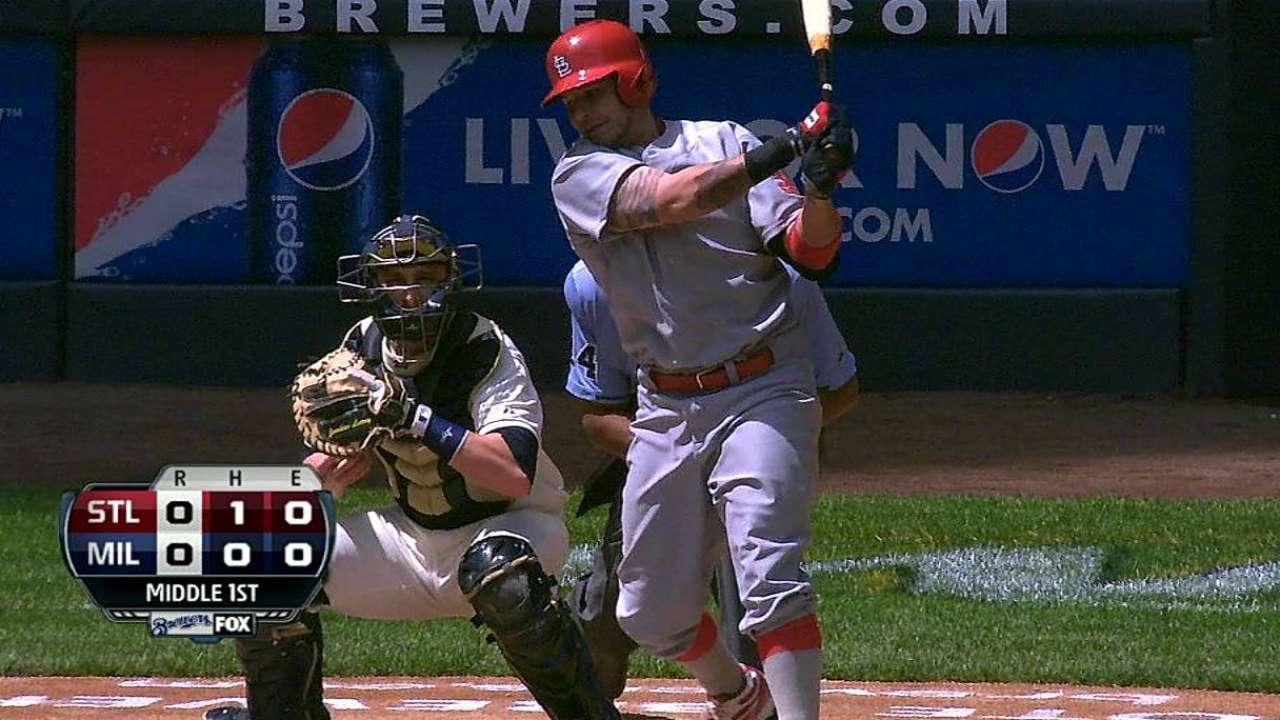 CINCINNATI -- Six days after saying he felt "lost" throughout a dismal start against the Cardinals, Brewers right-hander Marco Estrada sounded like a new man on Saturday.
The team is giving him two extra days off between starts, a break that afforded Estrada an extra bullpen session with pitching coach Rick Kranitz, and just as importantly, an opportunity to clear his mind of the frustration that dragged him down against St. Louis on Sunday, when he surrendered nearly as many earned runs (eight) as he recorded outs (10). He had never walked more than three batters in 100 previous Major League appearances, including 38 starts, but walked four batters Sunday before the end of the second inning.
It was the most lost Estrada had ever felt on a mound.
"By far," Estrada said. "It was a feeling that I've forgotten about. I don't want to go back there again. It was scary, you know?
"It was one of those days where nothing was working. Not my body, not my arm angle, not the mental aspect of it. Nothing."
And now?
"I feel a million times better," Estrada said. "I know those things are going to happen, but I didn't like how the mental aspect of it was lost. Normally, I feel like I have pretty good control over that. I didn't have it that day, but I've worked on it. Mentally, right now, I'm pretty strong."
Instead of pitching Saturday against the Reds as originally scheduled, Estrada will pitch Monday in Pittsburgh.
He threw his regular between-starts bullpen session on Wednesday in Milwaukee and threw another this weekend in Cincinnati. The Brewers would have preferred to have Estrada skip a start entirely, but that was not possible since Friday began a stretch of 13 games in as many days.
"I didn't really change anything except I threw two bullpens in between," Estrada said. "Mentally, I feel like I've prepared really well. I'm feeling pretty good right now. We worked on a couple of things in the 'pen, and today we're going to do a couple more things that should help me out with balance and whatnot. It is different, but it's good to have. When you have these extra days off, you have to take advantage of them."
Adam McCalvy is a reporter for MLB.com. Read his blog, Brew Beat, and follow him on Twitter at @AdamMcCalvy. This story was not subject to the approval of Major League Baseball or its clubs.