Aoki's off-day pays dividends for outfielder, Brewers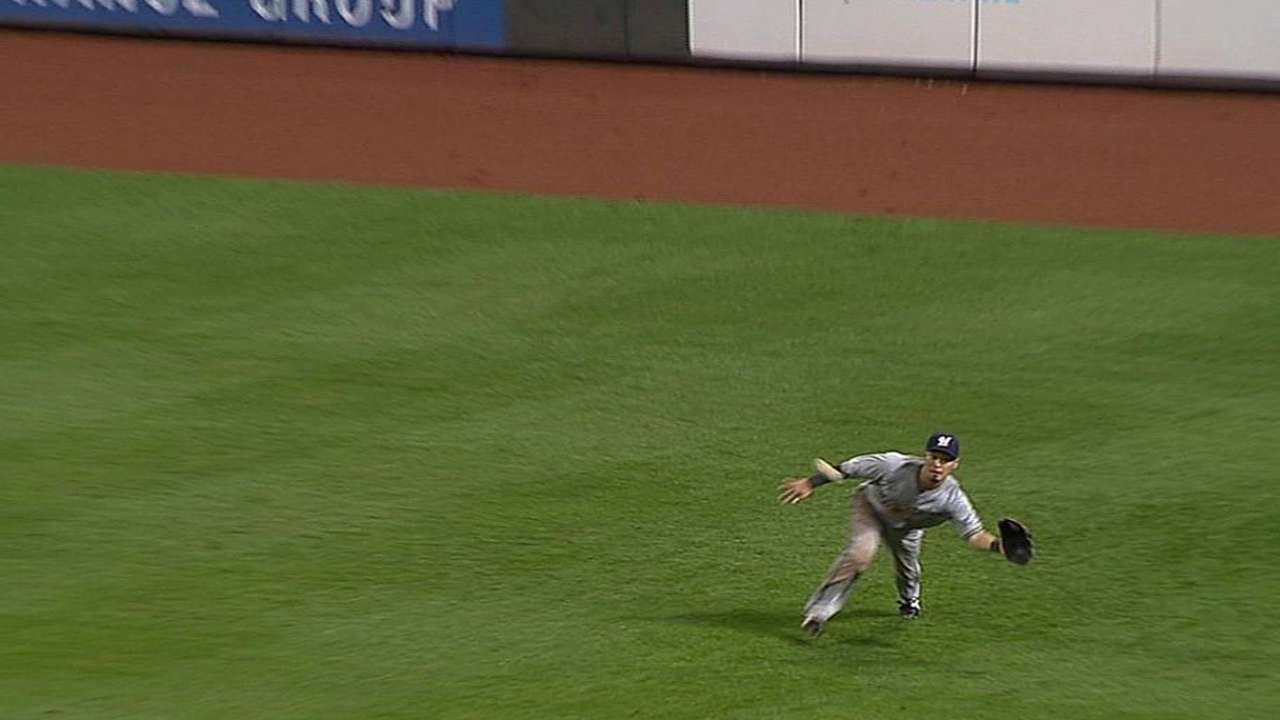 CINCINNATI -- Does any player in baseball get more out of a single day off than Norichika Aoki?
It's clear that no other Brewer does.
"Not only physically, but mentally, I was able to reset everything," Aoki said of his latest one-day break. "It ended up being a good day off."
Very good. When manager Ron Roenicke left Aoki out of the starting lineup on May 1 against the Pirates, Aoki was 2-for-13 over his previous three games. He then reached safely in six of his next seven games, going 13-for-26 and raising his batting average from .247 to .301 entering Saturday's game against the Reds.
Roenicke saw similar results after giving Aoki off-days last season, and there are several theories at play. One is that Aoki's smaller frame -- he is listed at 5-foot-9, 176 pounds -- requires the occasional break. Another is that he is still adjusting to the grind of Major League Baseball after so many years playing in Japan, where teams are usually off every Monday.
Aoki has also altered his personal routine by limiting the number of swings he takes every day.
"I'm getting more used to it day by day, every day," Aoki said.
When he is out of the lineup, Aoki said, "I was able to use the day to think about my hitting, and at the same time, not think about anything. I try to rest as much as possible. That's something that Ron and Johnny [Narron, the team's hitting coach] tell me as well: Try and rest as much as you can on your day off."
How does Roenicke know when it's time to give Aoki a break?
"I look at his swings," Roenicke said. "The more tired he gets, he starts flying all over the box. It's different."
Adam McCalvy is a reporter for MLB.com. Read his blog, Brew Beat, and follow him on Twitter at @AdamMcCalvy. This story was not subject to the approval of Major League Baseball or its clubs.