Gomez's rest routine, unrelated to back issues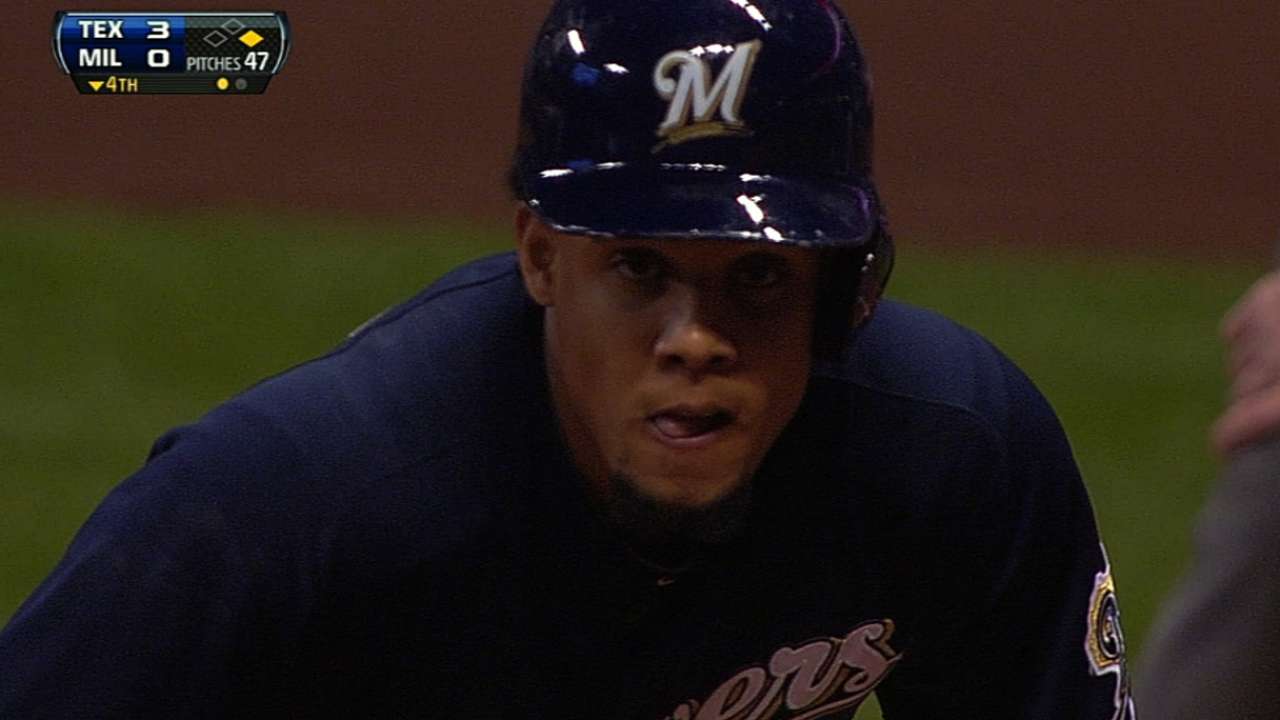 CINCINNATI -- Brewers center fielder Carlos Gomez has been getting treatment since Spring Training for a balky back, but characterized Sunday, when he was not in the starting lineup against the Reds, as merely a routine day off.
He sat on a National League-best .374 batting average.
"It's normal," he said. "Everybody is beat up."
Of greater concern to Gomez were his two strikeouts during a 2-for-5 performance on Saturday. He corkscrewed into the ground swinging and missing a high-and-tight pitch from Reds reliever Logan Ondrusek in the seventh inning, and did the same against J.J. Hoover in the ninth to end the game.
Gomez has been seeing a lot of those pitches in recent days.
"He's doing his job," Gomez said of the pitchers, "but it's starting to [tick] me off. Throwing the ball at my neck. There are other ways to throw pitches to move you; they can throw you in low. They don't necessarily have to be in the face. That's why I'm [ticked] off.
"I mean, it's their job. If I'm pitching, I'd do it to. But I'm tired of this. ... When it's high, this is scary. When I swing at that, I'm trying to protect myself. It's the game. We can't change it. It's what it is, and you have to take it like a man. I don't like it, but if they continue to do it, I have to figure out something to get out of there."
Adam McCalvy is a reporter for MLB.com. Read his blog, Brew Beat, and follow him on Twitter at @AdamMcCalvy. This story was not subject to the approval of Major League Baseball or its clubs.