Roenicke: Weeks' issue is confidence, not mechanics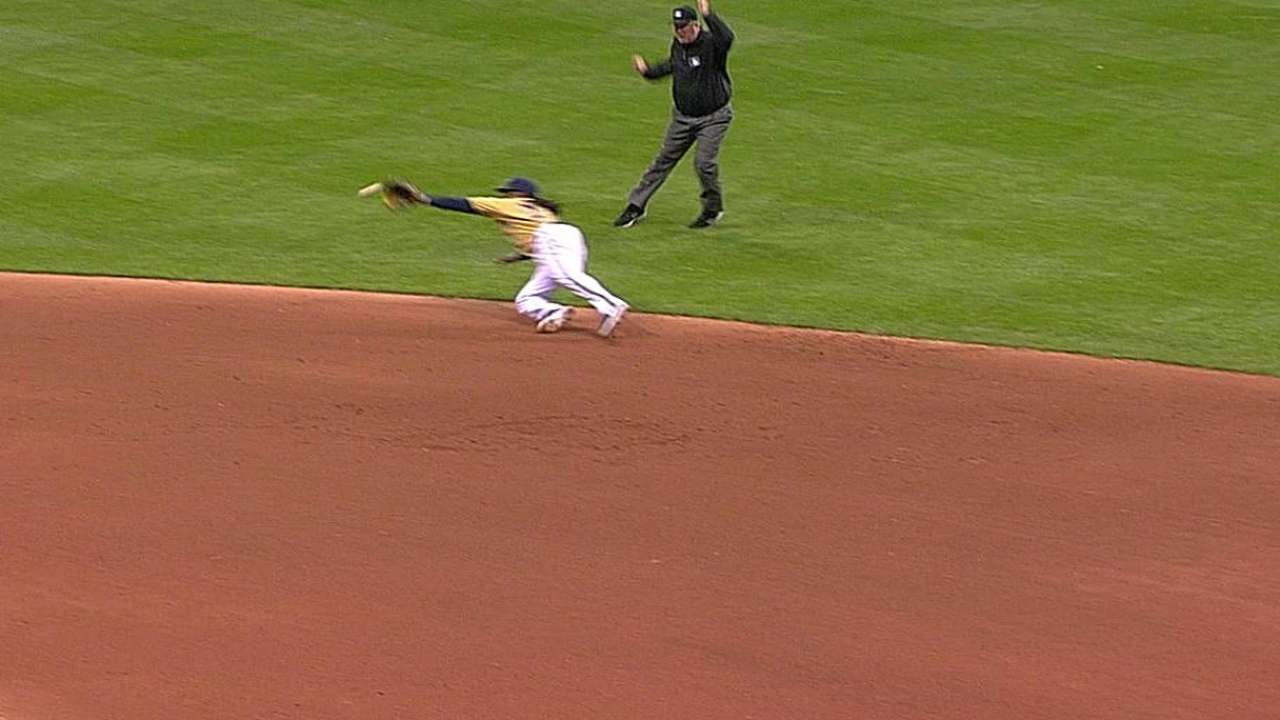 CINCINNATI -- Brewers manager Ron Roenicke would have liked to sit second baseman Rickie Weeks on Sunday, but without divulging many details, said he could not. Third baseman Aramis Ramirez had a scheduled day off, part of his comeback from a left knee injury. But another infielder, Alex Gonzalez, was on the bench and healthy.
All Roenicke would say was: "It's just figuring out things here, not just for today, but what's going on the next few days."
Sunday would have made sense for a break, since Weeks entered the day 8-for-47 against Reds starter Bronson Arroyo and 4-for-29 in May. He did own a respectable .306 on-base percentage for the month, but scored one run in nine games, with no RBIs.
He was also grounding out about 10 percent more often than his career average, though Roenicke continued to argue that the issue was not mechanical.
"I don't think, mechanically, he's fouled up," Roenicke said. "I just think he's not seeing the ball, he's not confident.... There's not a lack of bat speed. It's not something physical. If you watch his batting practice, it's ridiculous, and it hasn't changed.
"Unfortunately, with his confidence -- it's proven that you see the ball better when you're confident. If you're relaxed, your vision is a lot better. If you're pressed, whatever it is, your vision is not as good. That's a proven fact. How do you fix that?"
So far, Roenicke's answer has been to continue playing Weeks every day. Benching him a day or two would not hurt Weeks' confidence, Roenicke argues, but it would not help his hitting, either.
Might that strategy change? Might there be some off-days in Weeks' near future?
"There may be," Roenicke said. "It does get to a point where you feel like you need to do something different."
Adam McCalvy is a reporter for MLB.com. Read his blog, Brew Beat, and follow him on Twitter at @AdamMcCalvy. This story was not subject to the approval of Major League Baseball or its clubs.