Weeks gets first breather in opener with Bucs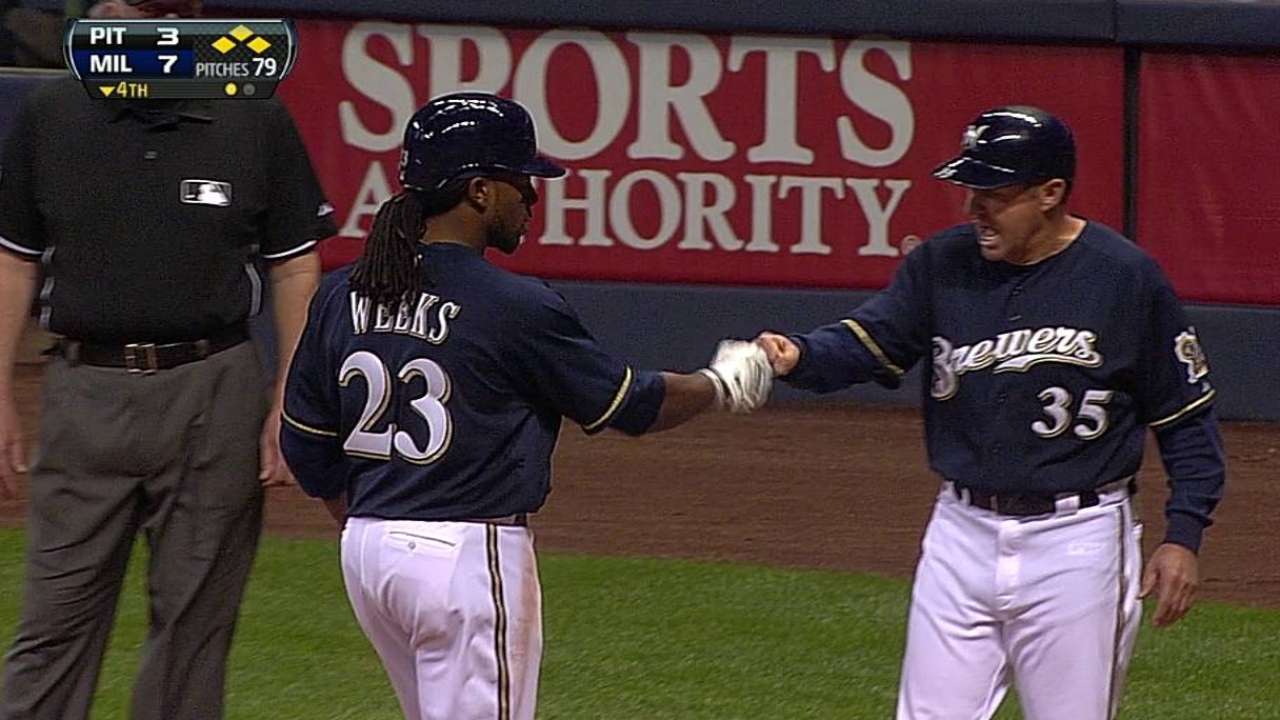 PITTSBURGH -- Brewers second baseman Rickie Weeks was not in the lineup for the first time on Monday. In his stead, Yuniesky Betancourt started at second base, while Blake Lalli got the nod at first.
Weeks struck out as a pinch-hitter in the ninth inning of a 5-1 win over the Pirates in the series opener.
"We're trying to figure out whether we needed to give [Weeks] a day," manager Ron Roenicke said. "It got to the point where we felt like we needed to try something a little different. We'll see, hopefully a day off will help him. We need him to swing, we need him in our lineup. I don't think it will be two days, but it will be a day, and then we'll see how it goes after that."
Weeks is batting .100 (1-for-10) on the current road trip.
"He's not going to like it," Roenicke said. "I already mentioned to him to make sure he is going to be ready when I need him for a pinch-hitter. He told me before that: 'When you want me off, tell me I'm off. If you ask me whether I want a day off, I'm never going to tell you I need it.' So I don't ask him. I thought it was a good day today and so I told him he was off."
George Von Benko is a contributor to MLB.com. This story was not subject to the approval of Major League Baseball or its clubs.