Brewers don't want to fall too far behind pace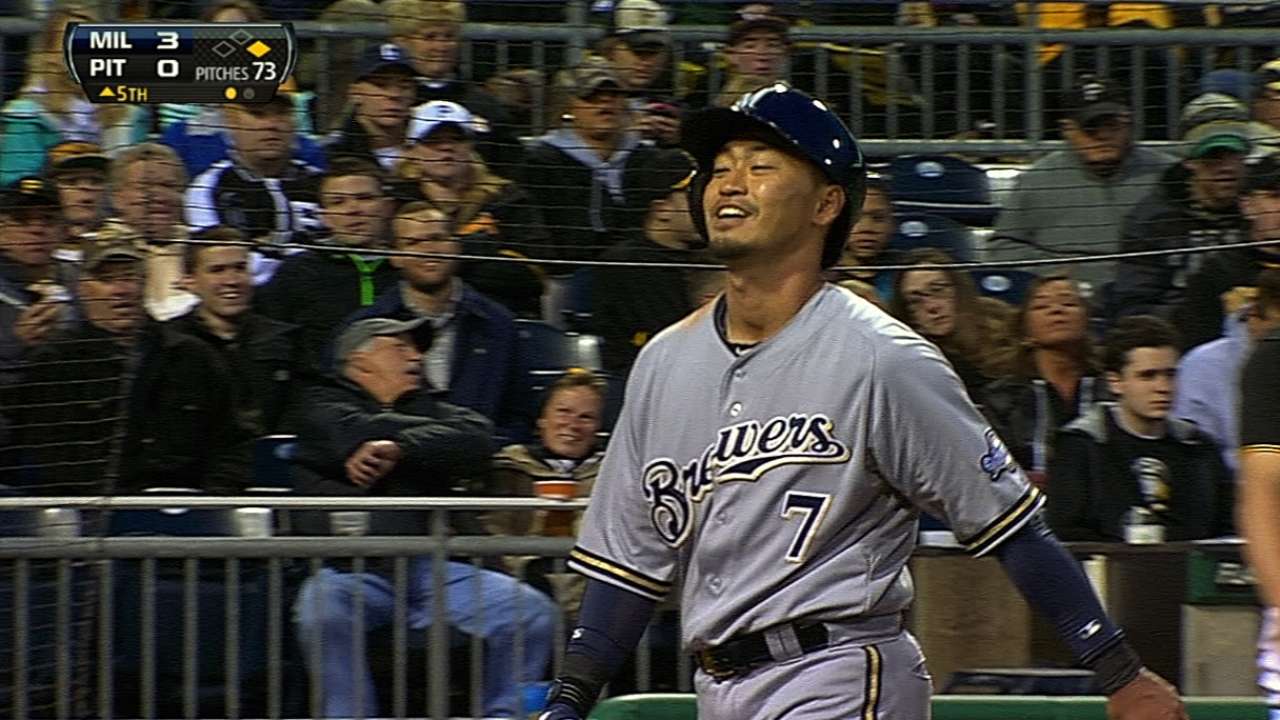 PITTSBURGH -- A first step, perhaps? The Brewers were hoping Monday night's 5-1 win over the Pirates will get them jump-started. But they lost Tuesday's game, 4-3, in 12 innings.
The Brewers are 1-4 in their last five games and 2-10 this month.
"This game is not a lot of fun when you're not winning," Brewers left fielder Ryan Braun said. "Hopefully we turn it around. We started off the year pretty poorly, then we went on a good streak. Hopefully we will find a way to turn it around here soon. We really haven't done many things well, offensively, defensively, fundamentally, there's a lot of things we need to do better. We need to play more consistent to win some more games."
"We've got to start playing better ball in every aspect of the game," third baseman Aramis Ramirez said. "We've got to hit better, we've got to pitch better and we've just got to put it together and start winning ballgames."
After Tuesday's action, the Brewers are 16-21, in fourth place in the National League Central. The Brewers made a late push after a slow start last year, which they haven't forgotten, so they don't want to fall too far off the pace.
"That's what happened to us last year," Ramirez said. "We got too far behind and we got hot the last two months. We got it to one game with like a week left, but we couldn't make it. We just didn't have enough, we ran out of time and you know you don't want to do the same thing this year."
Adam McCalvy is a reporter for MLB.com. Read his blog, Brew Beat, and follow him on Twitter at @AdamMcCalvy. George Von Benko is a contributor to MLB.com. This story was not subject to the approval of Major League Baseball or its clubs.