Ramirez helping lineup in return from knee sprain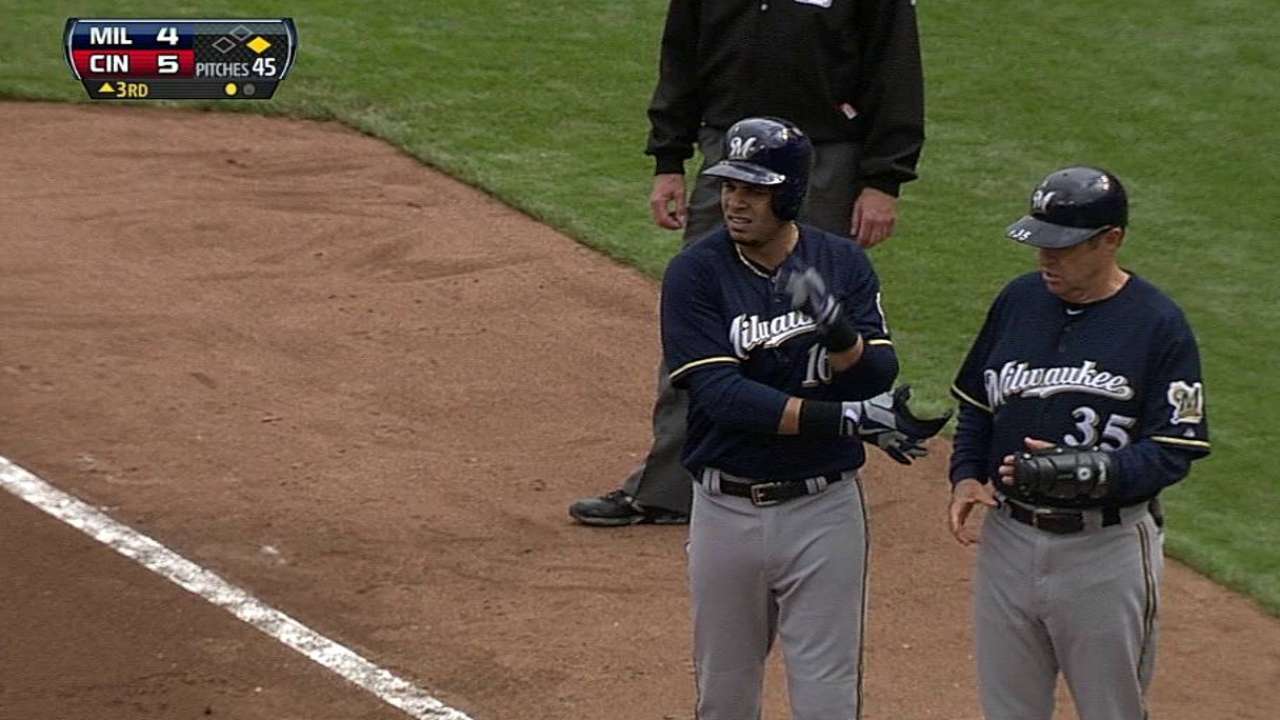 PITTSBURGH -- Brewers third baseman Aramis Ramirez is playing well since his return from the 15-day disabled list. Ramirez suffered a left knee sprain after he slid into second base while stretching a single into a double during Milwaukee's 3-1 loss to the Arizona Diamondbacks on April 5. He has missed 24 games this season due to the injury.
Ramirez refused to take some time on a rehab assignment in the Minors, but has gotten off to a good start at the plate.
"I feel pretty good," Ramirez said. "I didn't take any Minor League rehab assignment. I just jumped back in and played and it worked out well.
Ramirez is batting .350 (14-for-40) with one home run and six RBIs in 12 games since he came back on May 3, including a 1-for-5 performance in Tuesday's 4-3, 12-inning loss to Pittsburgh.
The Brewers are being cautious about how they use Ramirez. Tuesday was the second time he has played in back-to-back games since he returned.
"I have to do that," Ramirez said. "I didn't play in a month, I didn't play on Sunday, but I was back in there on Monday. We'll just see how it goes."
Adam McCalvy is a reporter for MLB.com. Read his blog, Brew Beat, and follow him on Twitter at @AdamMcCalvy. George Von Benko is a contributor to MLB.com. This story was not subject to the approval of Major League Baseball or its clubs.