Ramirez gets planned rest Thursday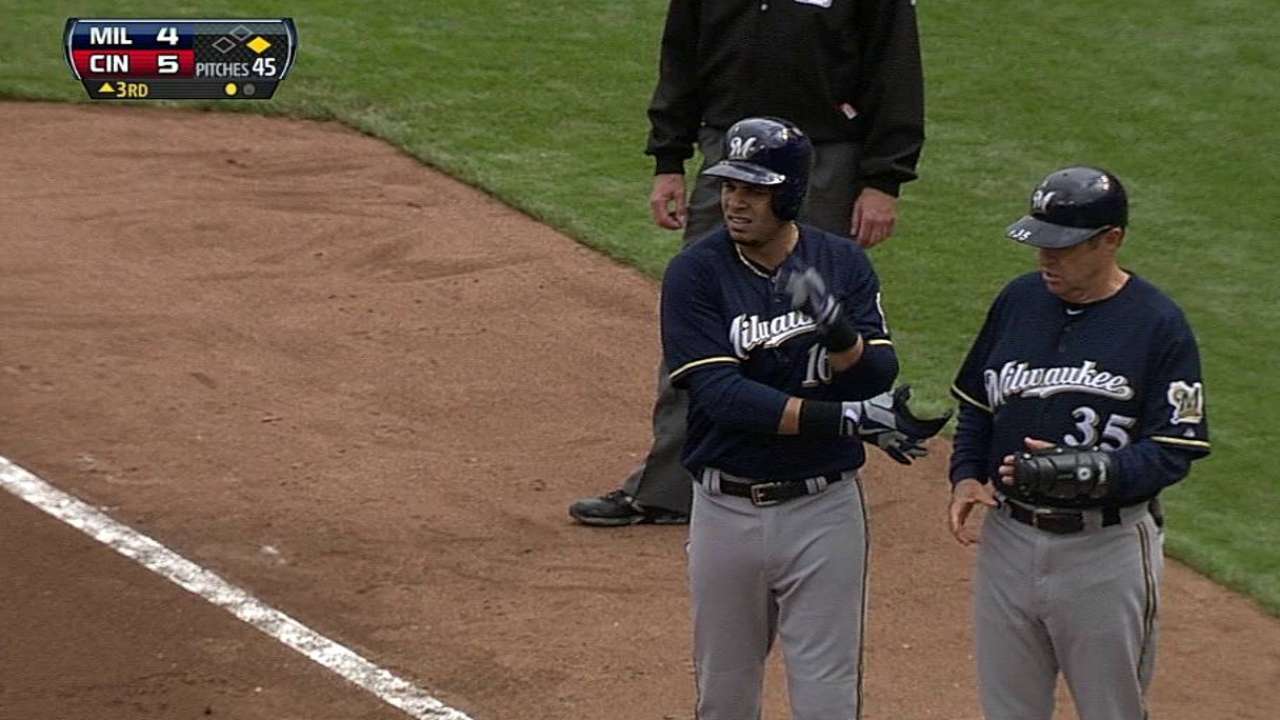 PITTSBURGH -- Aramis Ramirez was not in the starting lineup for Thursday night's finale against the Pirates, but before any alarm bells go off about the recently returned third baseman, it was a planned off day as he continues to work his way back from a left knee sprain.
Ramirez has played well fairly well since returning, hitting .290/.353/.452 with a home run and four RBIs in nine games, despite not going on any kind of Minor League rehab assignment. But he played in the first three games of the series with the Pirates, the first time he's played on three consecutive days since he came back, so the Brewers knew this was coming.
"It was planned a few days ago," manager Ron Roenicke said. "I've got planned what we want to do, then we'll adjust to what happens in the games, whether he's out for the whole game or whether it's an easy game for him."
Ramirez did pinch-hit on Thursday night, flying out to center field with runners at first and third to end the sixth inning.
The Brewers are going to have to deal with the on-again, off-again nature of Ramirez's presence in the lineup. He's still not 100 percent, and it might not be any time soon that he can be the daily presence that he was in 2012, when he hit .300 with 27 homers and 105 RBIs during his first season with Milwaukee.
"He's still game-by-game," Roenicke said. "He's trying to get used to being on it all the time. I think it's going to be a while."
Jonathan Mayo is a reporter for MLB.com and writes a blog, B3. Follow Share This