Matchups to determine second base starter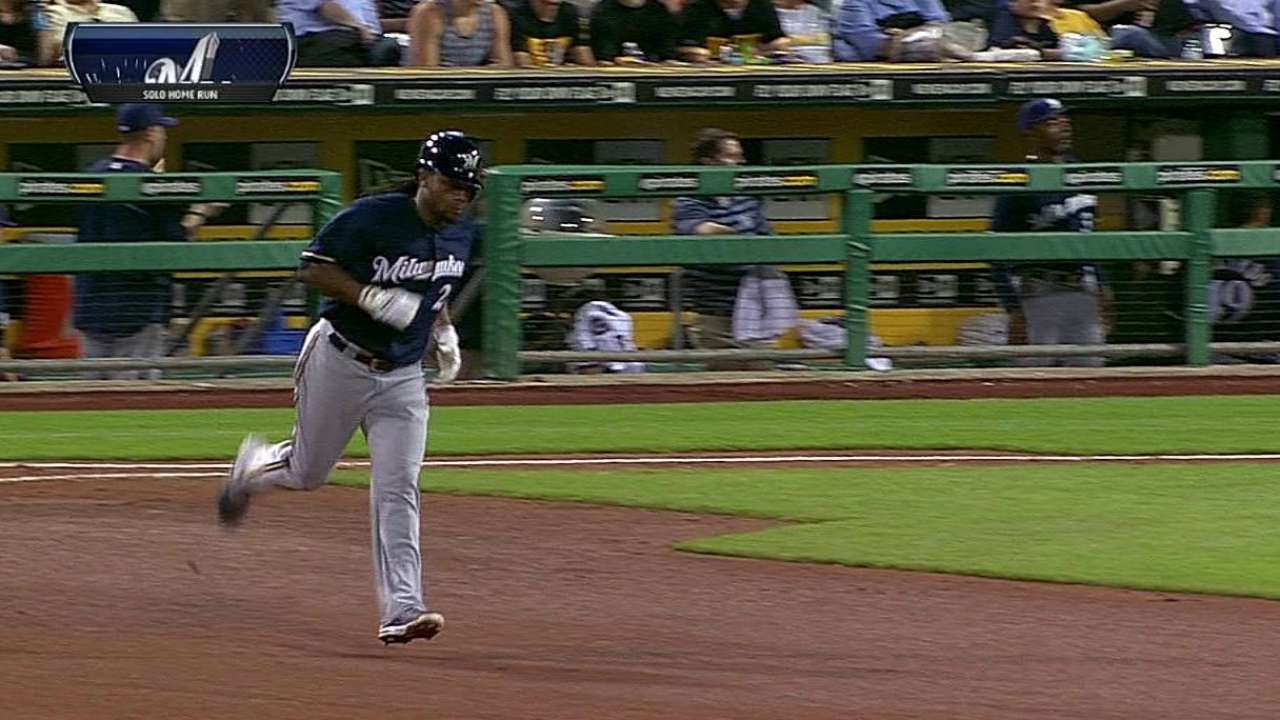 ST. LOUIS -- The Brewers have tried leaving Rickie Weeks alone. They tried moving him down in the order. They tried giving him a day off. Now they may try something else.
"I'll pick some spots where I look at matchups and see if somebody else can go out there and get hot," manager Ron Roenicke said.
In other words, Weeks may become less of a lock for the starting lineup. One of those tough matchups was Saturday, when Weeks, 1-for-7 in previous at-bats against Cardinals right-hander Lance Lynn, began the game on the bench. Jeff Bianchi started at second base instead.
"In my mind, I'm probably going to play Rick against the lefty [John Gast] tomorrow, but I don't know for sure," Roenicke said.
Weeks entered Saturday with a team-high 22 walks but was batting .176 with a .282 slugging percentage. He was 3-for-38 with men in scoring position, 0-for-18 with runners in scoring position and two outs, and 1-for-37 in "high leverage" at-bats, as defined by the website Baseball-Reference.com. He was 1.1 wins below replacement, per that same website, second-worst in the Majors to White Sox infielder Jeff Keppinger (-1.5 WAR), and right in the neighborhood of some other well-known players including the Tigers' Victor Martinez, the Braves' B.J. Upton and the White Sox's Paul Konerko.
Weeks reluctantly answered some questions Saturday afternoon about how he was feeling.
"Same old," he said. "Just working to get better, I guess."
What has he been working on?
"Just getting my swing right. That's the biggest thing right now," Weeks said.
What had been wrong with his swing?
"I don't think there's issues with it," Weeks said. "Probably timing and things like that. I think the timing's there [in batting practice]; it's just taking that into the game. …
"You try to teach yourself not to try to think so much, and take that to the game. You just want to worry about seeing the ball and hitting the ball, really. When you start worrying about getting your hands up and timing and stuff like that, you bring that into the game, that's when you get deeper and deeper into the hole. I'm trying to stay away from that."
Has he ever been through tough times like this?
"Life is hard sometimes. That's the way it is," Weeks said. "It just teaches you to become a man and become better than you usually are."
Adam McCalvy is a reporter for MLB.com. Read his blog, Brew Beat, and follow him on Twitter at @AdamMcCalvy. This story was not subject to the approval of Major League Baseball or its clubs.