Gorzelanny, Narveson nearing returns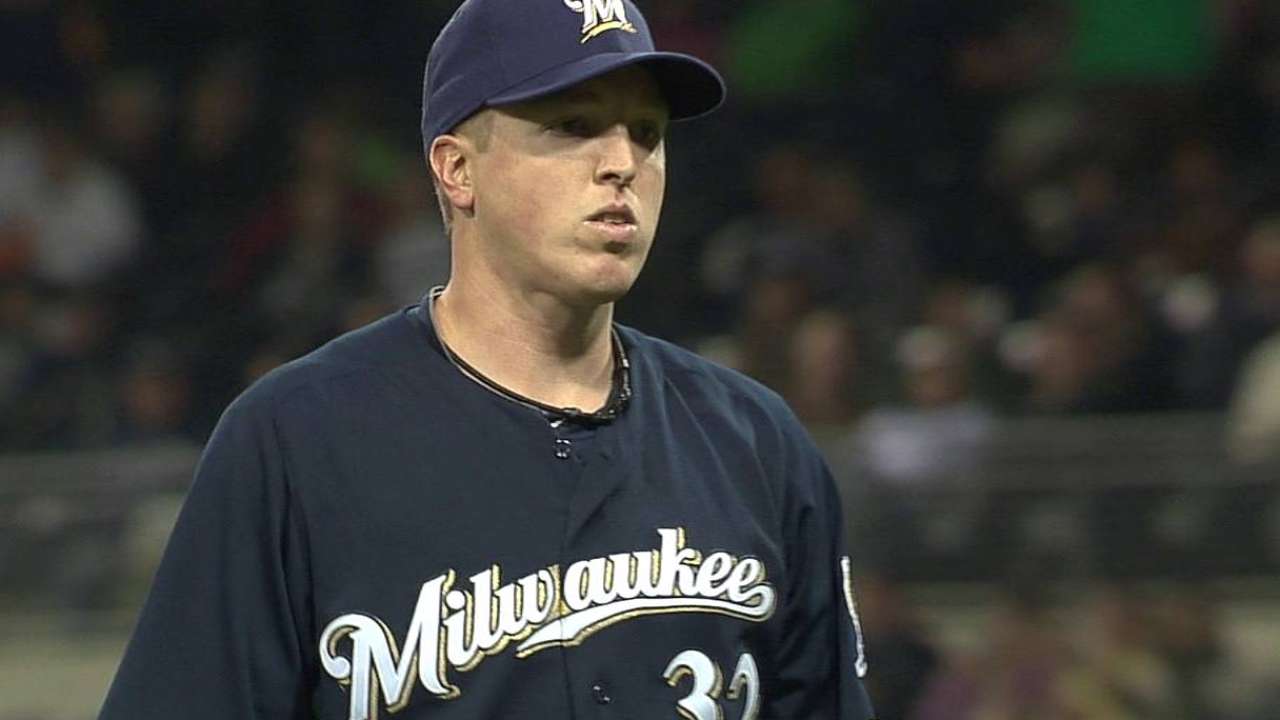 MILWAUKEE -- The Brewers are on track to get two left-handed arms back from injury in the next two weeks. Tom Gorzelanny and Chris Narveson have each spent time on the Brewers' disabled list, but each made strides Tuesday to get back on the active roster.
Gorzelanny tossed 20 pitches in a live batting practice on Tuesday and aims to return to the Brewers' bullpen on Friday when they start a three-game set against Pittsburgh at Miller Park.He was placed on the 15-day DL on May 11 with left shoulder tendinitis, a frustrating injury for the lefty who has only been on the DL twice in his nine-year career.
The reliever said he was able to throw all of his pitches in Tuesday's session and noted the shoulder injury has been approached more carefully by the Brewers because of the early juncture of the season.
"If this came up in August or September, it'd be a different story, but we're just dealing with it now and I'll go back out and be ready to go," Gorzelanny said before Tuesday's game against the Dodgers. "It went well. I feel good."
Manager Ron Roenicke noted the Brewers' need for a left-handed arm like Gorzelanny in the bullpen.
"He can go long for us, he can get out lefties," Roenicke said. "Right before he got hurt he was mainly coming in late in the game and going through one or two lefties in that lineup and really pitching."
Narveson was placed on the 15-day DL on April 8 with a sprained left middle finger but threw a bullpen session on Tuesday and is scheduled to face live hitters on Friday.
Narveson said if things go well Friday, the next step is to start a rehab assignment, possibly at Triple-A at the beginning of next week.
"The finger felt good. Just kind of taking it day by day and see how it goes Friday against hitters," Narveson said. "You're just trying to prepare yourself and get your body ready to pitch again. I think you expect yourself to hit the ground running once you come back."
Adam McCalvy is a reporter for MLB.com. Read his blog, Brew Beat, and follow him on Twitter at @AdamMcCalvy. Kevin Massoth is an associate reporter for MLB.com. This story was not subject to the approval of Major League Baseball or its clubs.